BET's Stephen Hill on the Music Industry and the Network's Mission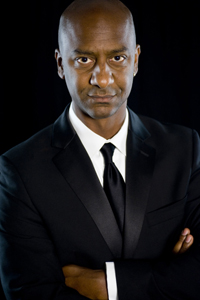 BET's Stephen Hill
BET's Stephen Hill

, pres, music programming and specials for BET, joins three others in being inducted into the CableFAX Program Hall of Fame this year. We caught up with Hill to discuss music programming, the state of the industry today and his all-time favorite musical act. Join us in honoring the Hall of Fame, winners of the Program Awards and the Top Operators
next week on Sept. 25 at the Yale Club in NYC.

BET's programming long ago evolved well beyond music. So why do you feel music events and music-themed programming remain such an important part of BET's mission?
Music is an important part of BET's mission because music remains an important element in our viewers' lives. It's a way of expression. Music is a source of our pride. To the BET audience, music matters and as long as that's true, BET, while bringing the best in all entertainment, will also be invested in music.
The music industry is about half the size it was before Napster and iTunes changed the game. Does this mean TV exposure is more important than ever? And how has BET leveraged the new economics of the music business to its advantage?
TV exposure itself is not necessarily more important than ever. It could be argued that TV exposure was far more valuable when only ABC, CBS and NBC existed. Now, you can see your favorite artists not only performing on multiple shows, but shaving, waxing their legs and partying in clubs. Exposure is ubiquitous. But the RIGHT look can mean everything. The talented performer with the right support can have their career transformed. We've created a series of shows that are designed to give artists, both seasoned and upcoming, the opportunity to transform their careers. We devote many resources to creating special moments and in doing so give value to our shows…and artist careers. It's a true partnership.
To what degree does BET use social media and other online promotion to drive linear tune-in and engagement for music specials, series and events?
It's quite circular. We are proud to have been one of the first networks to understand and harness the power of Twitter and other social media. We have a very active following on social media and make a point to provide as close to one-on-one interaction with the audience as possible. We use social media and BET.com to drive tune-in, and we are equally devoted to using the linear channels to promote deeper, more robust experiences online. Linear and online are different types of engagement, and we want to meet our audience's needs at both junctures.
Music seems to be finding a resurgence on TV, with Sean Combs starting Revolt TV and even nets like AXS TV and others putting new emphasis on music-oriented content. What do you think is driving this—and what's BET's strategy to compete?
It's cliché, but music is universal. It's a common experience. No matter how the music business changes/shrinks/expands, what NEVER changes is people's desire for musical entertainment. The majors could evaporate tomorrow, and music will still live—thus there will always be opportunity for the exhibition of that music. Our strategy? To continue to be the leader in music exhibition and discovery through our daily show and through our tentpole specials. These new entries are helping us sharpen the sword and we're happy to do so. Other market players will mean more music exposed—and that's a good thing.
Where do you see the biggest multiplatform opportunities for music—and how can artists and record labels work more closely with TV networks for mutual benefit?
I think we work together extremely well at this point. There will always be opportunity to work closer and integrate into each other's spaces. I love when artists and the entities they're attached to are talking about and engaging with our shows and our online presence. We're working towards artists having individual and unique experiences and opportunities within our structures to promote both our events and their appearances on them. We're also working towards closer relationships that will allow artists to take more advantage of our reach through our new music discovery initiative "Music Matters."
Now we're going to put you on the spot: Who is your favorite music artist or act—and why?
Still performing? Prince. Not even a question. Simply the best performer this generation has seen. His talent is otherworldly. He's such an amazing guitarist-songwriter-performer that I think folks don't get that he's also one the most expressive vocalists EVER on the planet. My first Prince show was January 31, 1982, in Washington, DC. My last one was 2 weeks go at City Winery where he treated us to hits and VERY rare B-sides with ELEVEN horns and a band as tight as QuestLove's snare drum. He still plays with the joy of discovery that one would think would long be gone. I could go on and on. I'm a live music fanatic and I'm a fan of a LOT of acts, but a Prince show is still as close to a visit to heaven as one can get on earth. Just my opinion, though.