Be Part of the Streaming Solution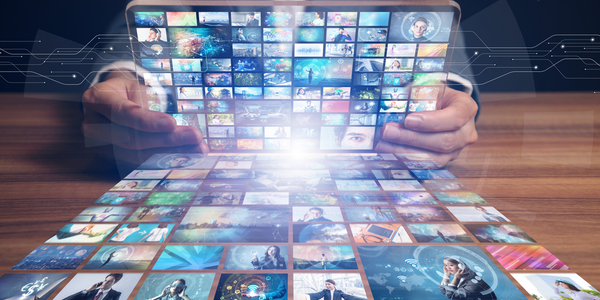 There's an old joke that begins "everyone talks about the weather." The punchline is, "but no one does anything about it." When it comes to streaming video, it seems the opposite is true; everyone is trying
to create a solution.
Earlier this month, all eyes were on Netflix when it released its fourth quarter results. The question was whether Disney+ with its reported 10 million subscribers on day one, had affected the company's performance. Some analysts focused on the company's fourth quarter growth – about 8.8 million
new subscribers and $5.5 billion in revenue; both beat expectations. Others pointed out that Netflix's U.S. subscriber churn and total U.S. subscriber growth were worse than forecast. In fact, nearly 95% of all new Netflix subscribers came from outside the U.S.
Pressure on Netflix is only going to increase with the launch of Warner Media's HBO Max and NBCUniversal's Peacock. They will join a long list of over-the-top streaming services including Amazon Video, and Apple TV+, all of which are spending millions on content to attract subscribers. Don't forget the new entrants from other broadcast groups; Sinclair launched STIRR in January 2019.
Regardless of where you focus, it's clear that the video media business is changing. Peter Chernin, former News Corp./Fox executive, who now heads his own investment and consulting firm, spoke at Variety's "Deal Makers" conference in early December. He characterized what's happening as the "fifth era of the modern media business." In Chernin's view, the first era began in the 1920s with live entertainment. Next was ad-supported radio and then ad-supported television. The growth of cable and pay TV in the 1980s are Chernin's fourth era. Now, the focus is on streamed content.
When addressing investors on Comcast's fourth quarter earnings call, Comcast chairman-CEO Brian Roberts declared that his company's new Peacock service is "better positioned" than any other company, worldwide, to make money from streaming.
He may be right. Comcast has access to a trove of content. And, with options for free or paid subscriptions, it seems to be positioned to meet consumers' desires. That's really the name of the game here – giving consumers what they want.
Magid recently completed its 2019 "Consumer Habits and Attitudes Shaping the Future of OTT" report. I had the opportunity to hear Magid evp Jill Rosengard Hill discuss the findings at the "Media Ad Sales Summit" in Miami. The first thing that stood out to me is that video dominates consumers' entertainment time spend; it accounts for more than 50%. Moreover, streaming is mainstream behavior. So is binge watching, although its prevalence varies by demographic.
Confirming what MVPD companies—and others—already know, Magid's research says cord-cutting continues. More important is that acceptance of subscription video on demand is on the rise. On average, consumers are likely to have four SVOD services and pay $42 a month. The numbers are slightly higher for those in the 18-49 age range—five services and monthly payment of $45. All of these numbers are up from those in the prior year's report.
What do these subscribers like about SVOD? They cite a number of advantages: the good deal; control; convenience; exclusive content; and no interruptions. They are also likely to discontinue subscriptions when the service no longer fills a particular need. Magid says 43% are expected to churn once they've watched the content for which they subscribed, or when they decide to spend time elsewhere.
Managing multiple video subscriptions is a pain. Respondents to Magid's survey indicated that they were looking for some help finding and discovering content. There's also the wallet pain. Consumers will only budget so much for video entertainment.
That wallet pain is leading to increased interest in ad-based video on demand (AVOD). While one-third of survey respondents said they preferred no commercials, 55% expressed a preference for free content with limited (15-30 second) commercial breaks.
So, here's the opportunity for content and MVPD companies alike—give the consumer what the consumer wants. They want content; make it easy. Find ways to improve search across multiple subscriptions.  Comcast is already working on this with its X1 portal. Make sure search engines offer meaningful recommendations. Consider, as Comcast is planning with Peacock, offering both SVOD and AVOD models; keep in mind that longer commercial breaks will increase AVOD churn.
Marci Ryvicker, former managing director for Wolfe Research, wrote a piece about "The Streaming Wars" for the January/February 2020 issue of MFM's member magazine, The Financial Manager. Her conclusions are similar to those of Magid's Rosengard Hill. Ryvicker says, "The pay-TV bundle will absolutely survive." To that I'd add successful content and MVPD companies will be the ones that take a hard look at their offerings to ensure they are a part of that solution.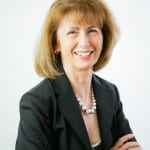 Mary M. Collins is president and CEO of the Media Financial Management Association and its BCCA subsidiary, the media industry's credit association. She can be reached at [email protected] and via the association's LinkedIn, Facebook, Instagram and Twitter accounts.