Asian Americans Look to New Platforms for Starring Roles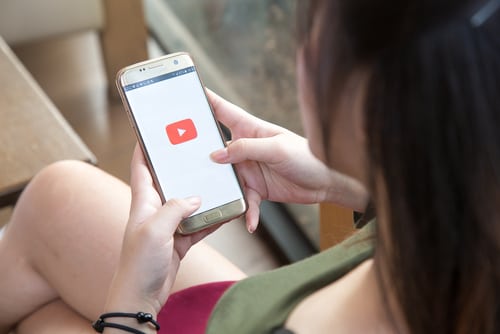 When life hands you lemons… produce your own content. That's the saying isn't it? It may as well be for Asian Americans in the entertainment business. Arden Cho, who stars in MTV's "Teen Wolf," said she didn't have an Asian American actor who resonated with her until Nicole Bilderback from "Bring it On" proved that an Asian American woman could play a cheerleader in a movie.
Cho, a Youtuber herself, started her channel after working on successful short film produced on Youtube where the leading roles were a Korean American and a Japanese American. "YouTube is sorta the place where you can say, 'Hey you know what? I want to be the lead of the story or I think the leads should be Asian,' and I think you have more power to do that," Cho said during a DC panel Wednesday on expanding Asian Americans in entertainment presented by Mnet America and the Congressional Asian Pacific American Caucus.
The panel discussed the biggest challenges that Asian Americans face including cast-typing and the institutionalized thinking that Asians can't be leads on film or TV. But as cable companies know very well, there's a whole new world of content platforms and most of them are providing content without the same systemic racism that has plagued traditional television and movies since the birth of the industry.
Daniel Dae Kim, who stared in the iconic TV series "Lost," lauded Aziz Ansari's Netflix comedy, "Master of None" for doing what shows on traditional outlets often don't—creating a story where a diverse cast isn't a story point, "…it's just the world."
To keep pace with new platforms, traditional platforms might have to start rethinking what a diverse cast actually means. "You can't call a project diverse just because you've dropped two colorful people in the project. Do they have storylines? Do they have a plot? Do they have a background? Do they have parents? Do they have love?" asked Cho.
The discussion noted the importance of encouraging more Asian American writers and producers, fields that aren't often encouraged for members of what some consider a silent minority. Until then, the best roles might be the ones they create themselves.
Kim, executive producer at his production company 3AD, seeks to tell stories with characters and cultures that are underrepresented in today's media. "There's a very large awareness of diversity, but very small awareness of Asian Americans as part of that diversity," he said.
That's not to say there's no movement among traditional content providers in attempting to cater to changing mindsets. Various efforts to recognize Asian American and Pacific Islander Heritage Month are under way, including Comcast offering its Xfinity TV customers Asian American movies, shows and music throughout the month. Primetime is seeing more Asian American actors, including ABC's "Fresh Off the Boat" from Eddie Huang.
Another way to change mindsets is to use the Internet. Sang Cho, president of Mnet America—a cableTV network focused on delivering Asian content to America audiences, voiced his opinion that one of the biggest challenges is that businesses don't think Asian Americans represent a large enough market demographic to go after. Kim stated that one way to combat this is to use social media to protest things like the whitewashing of Asian and Pacific Island characters.