An Interview with Robert Rodriguez and Scott Sassa of El Rey Network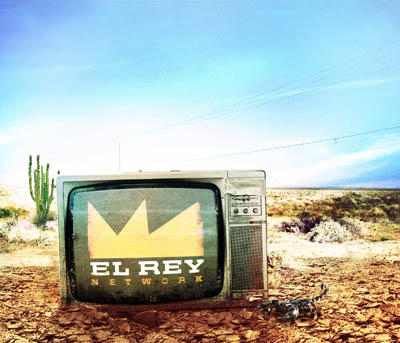 They may seem an unlikely pairing: Scott Sassa is a veteran media exec who labors over spreadsheets, and Robert Rodriguez is a maverick filmmaker who relishes pushing the cinematic boundaries. But together, they're building El Rey Network, which just today hired 3 news sales execs and on Feb. 26 will host a press breakfast in NYC to spread the word more broadly. Based on previews shown to critics during TCA in L.A. last month, El Rey mixes Rodriguez's grindhouse sensibilities with a Latino flavor (soccer and Mexican wrestling are among show topics). But the net will also turn Rodriguez's 1996 "From Dusk to Dawn" vampire-crime movie (hardly a Latino-focused flick) into a series, which premieres March 11. We sat down with Rodriguez and Sassa at TCA, discussing the finer points of El Rey's plan of attack—appropriately while munching on tacos.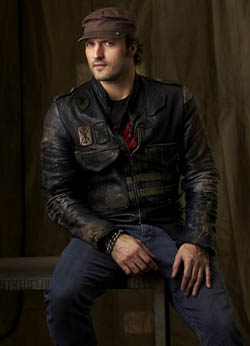 El Rey Network's Roberto Rodriguez

It seems like this network is really Robert's vision—with a Latino flavor. But it also seems to include a lot of content that would appeal to non-Hispanics. What's the strategy there?
Sassa: Here's the thing: Robert is Hispanic and so naturally he's going to gravitate toward stories that are Hispanic based. That said, he's never set out to make a Hispanic movie, right? He's made movies that he felt were interesting. The short-hand we have is sort of like The Fast and the Furious. That's not a Hispanic movie, but it over-indexes that way by double. So…. we're not avoiding Hispanics. (turns to Rodriguez). You may have a better take on that.
Rodriguez: Yeah, that's true. [You could make] a Hispanic network that even Hispanics wouldn't want to watch. So it's like "Hey, I'm part of the mainstream." So we're making it a mainstream network so that if you are Hispanic you go, "Wow. I'm the hero of that show. I'm the director. I'm the writer. I'm the producer. And he's opening it up to me. If I send in my film and he likes it, he puts it on the network, and he lets me own it." Things like that that are kind of cool. But it's for a mainstream audience—people who just love movies, love shows. It's for everybody.
It's hard to know how to describe this network though. Robert, are you just picking stuff that appeals to you?
Rodriguez: It's movies I love, but a wider variety than that. And we'll just continue to grow that as we bring in other filmmakers to provide their voice as well. That becomes the voice of El Rey. So it's almost more to just expect the unexpected. And it's curated. If we put it on, it's something we really believe in. It's not just the business. It's more like, we love this and if no one else gets it we're still putting on 13 episodes. That's why we're not doing a pilot. We're not going to test it: "I like your idea, Bob. I think we're going to do a whole season and put our money where our mouth is. We're making it."
How important is it to really emphasize that in marketing? That's it's not just buying a library of content or greenlighting shows that fit the demo—but that's it's a more personal, curated experience?
Sassa: The marketing piece, it's funny. You start with these networks, and you have these planning sessions and say, "We're going to be bold and irreverent." I use Comedy Central as an example. I'm sure they had the same words that we have. And then one day "South Park" shows up, and you go, "Oh, that's what they meant." And then Jon Stewart, and you go, "Oh, that's it." So ultimately, the marketing has to be driven by the programming… programming has to reinforce the marketing position. So with "From Dusk to Dawn," what we like about it is that it is Robert, right? Once you start seeing the shows, I think it will become very clear. A lot of people think we're in Spanish because it's El Rey and it's Univision. But we're in English. So we have to work on those misperceptions.
If a distributor asks whether this is a Hispanic network, what's your response?
Sassa: It's a pretty compelling situation. So you say, "16 percent of the country is Hispanic right now. And just to make it easy, let's say that 8 percent is English[-speaking] and 8 percent is Spanish[-speaking]. That number by 2025 or 2030 is going to be 30 percent, so pretty much double. The growth in that is all going to be English-dominant." So as a business proposition, I said to you, "Hey, your audience is going to be made up of these English-dominant Hispanics… and you're going to ignore it?" It's a great business proposition.
Rodriguez: How you would describe it is, it's a network that targets 18-49 millennials and Hispanics, English-speaking dominant. So it doesn't feel like a Hispanic network version of that. It's a mainstream version.
Sassa: It's a huge opportunity, and when you point it out to people, they go, "Oh yeah. Let's place a bet here." We're a bet right now. And it's a really good bet with Robert. It's like what you were saying that "I get it. It's Robert." You can't really articulate what that is, but it's Robert. To have a sensibility you can pin to the network is really good.
How do you two divide up the workload between the two of you?
Sassa: Everything fun he does. Everything that's not fun I do. (Laughs)
Rodriguez: I'm involved with just about everything except for turning your TV on for you.
Sassa: He's super involved.
Rodriguez: I'm involved even in all the business decisions.
And Robert, you're used to that because you came from indie film and largely have run your projects independently.
Rodriguez: From the ground up, even the business infrastructure—how we do it differently—it's just so few of us, it's just easier. There are so few of us, we can just get on a phone call and go through the list.
Sassa: A lot of this is he and I Skype-ing. There's no one else on the phone. No secretary taking notes.
Rodriguez: That's how it works with my movies. I did all those movies over the years with the Weinsteins, and it was me and Bob Weinstein. I didn't talk to anybody else. Me and him. We didn't test the movies. It was just me and him. And you just get so much more done that way.
How do you keep it that way as you grow?
Sassa: It's a cultural thing. And for Robert, there is no task too small. He's has the funniest line. People say, "What should I show?" and he says, "Everything until I complain." (Laughs). But you've got to have that. It starts at the top, but if a guy's not egalitarian and not willing to roll up his sleeves, then no one else will be. The other day I took a bunch of people on set to visit Robert, and I couldn't find him because he was operating the camera. So I had to say, "We can't really see him because he's not only directing but he's operating the camera."
Rodriguez: That's how my movies would work. Because we would move so fast. Because I had a steady-cam, and I was operating the steady-cam and moving fast, and they had to move along with me. So you lead by example. You have to be setting the pace. You can't just make people do it. And it's fun. It's so fun. This is something that you're getting to create for the audience and see how they react and you just keep moving pieces around until you hit the sweet spot. You just continually keep exploring, trying. And the first stuff we put up wasn't that expensive to acquire, and it's on grindhouse and cool shit anyway. We could really make this special by curating it and putting spotlight on it rather than saying "Oh, here's some programming that you might watch." No, let's get the essential viewing. Let's get the best ones. It's kind of cool, and you can kind of do it with what's out there.