Aereo and FilmOn – Mixed Signals From the Courts for Emerging Broadcast Technology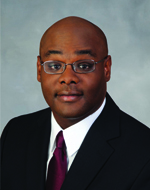 George Medlock
Partner, Alston + Bird LLP
In a recent article, we discussed the implications of the Second Circuit Court of Appeals' decision regarding the legality of Aereo, a service that enables subscribers to watch broadcast television over the Internet, under the Copyright Act of 1976. Since that time, district courts in California, Massachusetts and Washington, D.C., have reached conflicting opinions regarding Aereo and its competitor, FilmOn (formerly known as Aereokiller). As these cases demonstrate, the courts are struggling with applying existing laws to emerging technologies.
Background
Aereo and FilmOn both provide subscription-based services that allow users to watch, and in some cases record, broadcast television on computers and mobile devices via the Internet. Using an array of miniature antennas, broadcast programs are received, recorded and transmitted to a subscriber in near real-time or at a later date based upon the subscriber's preference. Notably, there is a 1-to-1 ratio of active subscribers to antennas, such that no antenna is used by more than one user at a time. Additionally, the content received by each antenna is recorded individually. As such, an individual copy of a given program is created for every user requesting to watch or record that program.
Aereo Decision
Several media entities sued Aereo in New York requesting a temporary injunction by Aereo of its subscription based services since they felt that Aereo infringed their rights under copyright law. The media entities argued that Aereo's actions were analogous to retransmission of network programming by cable systems and constituted public performances, which is covered by the Transmit Clause of the Copyright Act.
The Second Circuit rejected the media entities' position and relied heavily on its prior decisions regarding remote storage DVR systems ("RS-DVR") implemented by Cablevision, which held that because RS-DVR systems created a separate recording of broadcast content for each user and then transmitted that recording only to the single requesting user, the broadcasts were not public performances. Applying this logic to Aereo, the Court similarly held that the creation and retransmission of recordings at the request of a user did not constitute a "public performance" under the Copyright Act. Therefore, the request for a temporary injunction was denied. On October 11, 2013, the media entities petitioned the Supreme Court to consider this issue.
FilmOn – California Case
In Fox Television Sys., Inc. v. BarryDriller Content Sys., PLC ("BarryDriller"), broadcast networks brought a copyright suit over the services provided through FilmOn.com seeking a temporary termination of FilmOn's distribution of broadcast content. As described above, the technical details of the FilmOn system are virtually identical to those of Aereo. Despite the similarities, the Central District of California expressly rejected the reasoning announced by the Second Circuit in Cablevision and Aereo, noting that they "erroneously focused on whether an individual copy of the copyrighted work was made for each individual user, and thus whether the 'transmission itself is public,' as opposed to whether the copyrighted work was being transmitted to the public." BarryDriller, 915 F.Supp. 2d at 1144. Finding the FilmOn system to be a "public performance" and thus a violation of the Copyright Act, the Court, after further analysis, also entered a temporary termination prohibiting the distribution of broadcast content through FilmOn.com anywhere in the Ninth Circuit (AZ, CA, HI, ID, MT, NV, OR, WA).
Aereo Litigation – Massachusetts
A similar action was filed against Aereo in the District of Massachusetts by Hearst Stations Inc., which operates WCVB-TV in the Boston Area. In reviewing Hearst's request for a preliminary injunction, the Court reviewed the prior Aereo and FilmOn decisions before agreeing with Aereo's interpretation. The Court determined that Hearst failed to establish a basis for a preliminary injunction.
FilmOn – Washington, D.C. Case
A similar group of plaintiffs also brought suit against FilmOn in the District of Columbia on nearly identical claims. Much like the BarryDriller Court, the District of Columbia was not persuaded by the Second Circuit's decisions in Cablevision or Aereo and, instead, relied heavily on the legislative history of the Copyright Act in finding infringement.
Specifically, the Court noted that the Copyright Act of 1976 was enacted to deal with technological changes (the advent of cable television) and to ensure that the cable industry was forced to pay royalties for retransmission of broadcast content. In so doing, Congress defined a 'performance' under the act to include the use of "any device or process" be it "now known or later developed." As such, the Court found FilmOn's method of retransmission to fall within the scope of the Copyright Act.
The Court also found that broadcast networks were likely to suffer irreparable harm due to FilmOn's infringement and entered a nationwide preliminary injunction, except for the Second Circuit (CT, NJ, NY, and VT) due to the Aereo decision. On October 15, 2013, this Court requested that FilmOn set forth why it should not be held in contempt for continuing to stream content to Boston after the grant of this injunction.
Implications for MSOs
The recent decisions regarding this issue demonstrate a disagreement regarding how to treat this technology: New York and Massachusetts have sided with Aereo while California and D.C. have sided with FilmOn. It is unclear if the Supreme Court will take up the recent petition on this issue. However, at some point this issue will likely be decided by the Supreme Court given the substantial implications for this industry. If Aereo's and FilmOn's operations are deemed legal, it will raise concerns regarding the retransmission fees paid by MSOs. In addition, it may cause some networks to make good on their contemplation of moving away from over-the-air broadcasts.
Given the current split across the different jurisdictions, the legal battle is far from over. As such, MSOs will have to continue to monitor each of the cases above to see which, if any, of these content delivery methods are left standing.
(George Medlock is partner at Alston + Bird LLP. He is a member of the firm's Intellectual Property Litigation Group and his practice includes all areas of intellectual property litigation and counseling, with a particular emphasis on patent litigation and enforcement. Joshua Weeks is an associate in Alston + Bird LLP's Intellectual Property Litigation Group, focusing his practice on patent litigation and enforcement.)