A Who's Who Channel Guide of New Cable Networks
With so many networks launching this year, we decided to compile a handy guide of who's new on the tube. Check out the networks' signature series, important executives to know at each channel and how you might go about reaching them.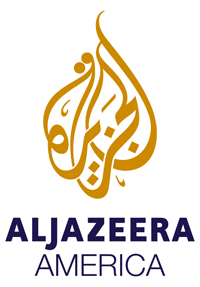 Al Jazeera America
america.aljazeera.com
311 W 34th St, New York, NY 10001
Phone: (212) 695-6600
This news channel promises to provide unbiased, fact-based reporting, covering the US and world unlike other media.
Affiliation: Al Jazeera Media Network
Launch: Aug 20, 2013
People you should know:
Ehab Al-Shihabi, Interim CEO
Kate O'Brian, President
David Doss, SVP, news programming
Shannon High-Bassalik, SVP, shows and documentaries
Shows
"America Tonight" covers urgent and important under-reported stories as Al Jazeera America's flagship program.
"Consider This" is a nightly show with interviews with newsmakers and panel discussions on issues important to Americans.
"The Stream" relies heavily on online sources and social media tools to connect to the audience.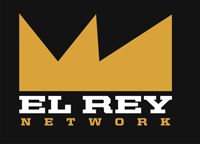 El Rey
www.elreynetwork.com
4900 Old Manor Road Austin, Texas 78723
El Rey, which Univision announced a partnership with in May, promises cinematic action for young adults.
Affiliation: Robert Rodriguez, Univision
Launch: Dec 15, 2013
People you should know:
Robert Rodriguez, chmn, CEO
John Fogelman and Cristina Patwa, co-chief exec
Shows
A TV series of Robert Rodriguez and Quentin Tarantino's "Dusk Till Dawn."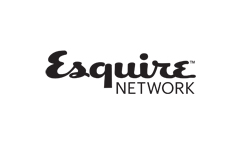 Esquire Network
tv.esquire.com
5750 Wilshire Blvd., Los Angeles, CA 90036
Phone: (818) 777-1000
Esquire is a lifestyle and entertainment network geared toward men.
Affiliation: NBCUniversal and Hearst Magazines
Launch: Sep 23, 2013
People you should know:
Adam Stotsky, President
Shows
"Knife Fight" takes a cook-off to new heights. The show introduces the underground world of competitive cooking where renowned chefs face each other off in a heated kitchen battle, after hours, of course.
"Brew Dogs'" hosts James Watt and Martin Dickie travel across America visiting different breweries and celebrating distinctive craft beers.
"White Collar Brawlers" takes two coworkers, puts them through intense fighting training and pits them against each other in a ring.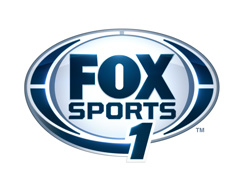 Fox Sports 1
msn.foxsports.com/foxsports1
1440 South Sepulveda Boulevard, Los Angeles, CA 90025
(310)444-8100
Affiliation: 21st Century Fox
Launch: Aug 17, 2013
Fox's long awaited national sports network launched in about 90 million homes this summer.
People you should know:
David Hill, CEO
Eric Shanks, President
Bill Wanger, EVP, programming and research
Shows
"Fox Sports Live" is Fox Sports 1's 24/7 news, opinion and highlights coverage of daily sports events and stories.
"Crowd Goes Wild" is an original sports discussion and analysis program. Hosted by renowned talk show star, Regis Philbin, this unconventional show will keep you guessing.
The "Being:" series takes a closer cinematic look at the life of athletes and super stars. The first season introduces Mike Tyson as an emotional human being, eager to shed his 'Iron Mike' persona.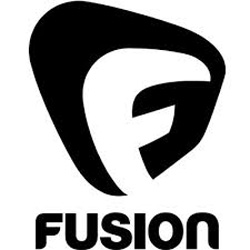 Fusion
www.fusion.tv
9405 Northwest 41st St, Doral, FL 33178
(305) 471-4234
This English-language news, lifestyle network is aimed at millenials, including those of a Hispanic background.
Affiliation: Joint Venture between Disney-ABC Television Group and Univision
Launch: Oct 28, 2013
People you should know:
Isaac Lee, CEO
Billy Kimball, Chief Programming Officer
Shows
"America with Jorge Ramos," hosted by the man himself, the seriestakes a bold and uncompromising look at relevant issues and topics.
"Open Source with Leon Krauze" is a nightly 1-hour talk magazine covering everything from politics to a Mexican town celebrating the "Day of the Martian".
"Strange Medicine" follows Dr. Juan Rivera on his search for some of the strangest and exotics medicines around the world.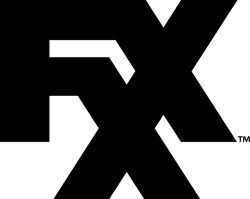 FXX
www.fxx.com
10201 W Pico Blvd, Los Angeles, CA 90064
Phone: (310)369-1000
FXX is FX's sibling, with some of the flagship channel's show making the jump to the younger-skewing net.
Affiliation: 21st Century Fox
Launch: Sep 2, 2013
People you should know:
John Landgraf, CEO
Nick Grad & Eric Schrier, Presidents, original programming
Chuck Saftler, President, program strategy and chief operating officer
Shows
"Totally Biased with W. Kamau Bell" dissects taboo topics such as race, religion and sex with Bell's own brand of hilarity.
"It's Always Sunny in Philadelphia" is entering its 9th season with FX Networks, now switching over to FXX. The gang continues to stir up more ridiculous antics.
"The League" entering its 5th season is based on a group of friends who participate in a Fantasy Football league together, constantly cutting and undermining each other every chance they get.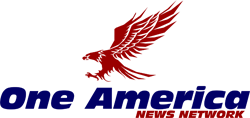 One America News Network
www.oann.com
4757 Morena Blvd, San Diego, CA 92117
One America is a conservative news net, with a combo of reporting and conservative political talk shows.
Affiliation: Herring Broadcasting
Launch Date: July 4, 2013
People you should know:
Robert Herring, CEO
Charles Herring, President
Shows
"The Daily Ledger," hosted by Emmy-Award winning newsman, Graham Ledger, is an in-depth look at the day's top issues and stories.
"The Rick Amato Show" pledges to "explore the narrative" put forth by Hollywood and the mainstream media.
"Behind the Name" takes a behind-the-scenes look at some of the most innovative companies, and how they've created success.

Pivot TV
www.pivot.tv
331 Foothill Rd, Beverly Hills, CA 90210
Phone: (310) 248-2061
Pivot is a millennial network, available in some 40 million homes.
Affiliation: Participant Media
Launch: Aug 1, 2013
People you should know:
Jim Berk, CEO
Evan Shapiro, President
Stephanie Ruyle, EVP, Distribution
Shows
"TakePart Live" is a show about all things millennial, dissecting the day's news and memes with a wide range of guests and the audience itself.
"Raising McCain," hosted by Meghan McCain, covers the most important and unusual questions of the day, touching on topics Millennials face.
"Jersey Strong" is a docu-soap based on the lives of two very different families. One a modern-day Romeo and Juliet in the hood from two rival gangs, the other an attorney who struggles to raise 2 college kids with her life partner.

Revolt
www.revolt.tv
Hollywood, CA
A music net from performer Sean Combs that covers all genres, not just hip-hop.
Affiliation: Sean Combs
Launch: Oct 21, 2013
People you should know:
Sean Combs, Chairman, Founder
Keith Clinkscale, CEO
Andy Schuon, President
Val Boreland, EVP, programming and strategy
Kai D. Wright, VP, director of communications
Shows
Music, music, and more music. Think, the new MTV with less reality shows.
"Revolt Live," the net's daily show focusing on music, news and social media, will debut in January.