A Network Relaunch Checklist From Science Channel's Debbie Myers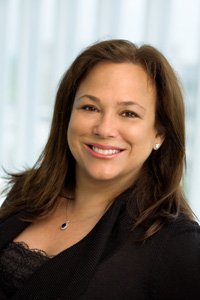 Debbie Myers, GM, Science Channel
Call it her specialty. Debbie Myers, currently GM of Science Channel, has relaunched a cable network 7 times throughout her career. Her most high-profile reconfiguring was E! Network, back in the late 1980s. She also was behind Oxygen's early days, the relaunch of TLC, Investigation Discovery and now Science, where she's been since 2008. Ratings are on the rise at the network, with Q3 numbers attesting to 16 consecutive quarters of year-over-year growth. CableFAX spoke with Myers about what it takes to relaunch a network, its particular challenges and the growth of Science.
When you join a network to relaunch it, what are your top priorities?
I actually keep a little checklist, the top 5 things that I do when I go in, to take it all in. It's no different wherever you go in; you have the same issues you have to tackle. One is you've got to get in and do your homework—before you change anything. Who is the existing audience? And then, who do you want that audience to be? You can never eliminate that audience to get to new audiences—it's a growth cycle that's there. For example, I'm a huge believer in behavior graphics, something that some programmers use a lot and others just ignore. By digging into behavior graphics, we learned how we could take the core Science viewer, which is a small group, but not enough to make a big business, and really expand it into very rich groups of behavior graphics and bring all new viewers to the network without alienating who we have.
What's the core Science viewer?
The core viewer, in behavior graphics terms, was a group called "the pragmatists." They were people who love that kind of programming. They over-index to History Channel and Discovery Channel. They're people who love learning about the world around them. That was really the only behavior graphic group we had. We were studying who was coming in occasionally, who were really able to fire up two or three other types of viewing groups that exploded the network—by taking audience away from other larger networks out there.
What else is on your list?
You have to be a cheerleader. When you have a rebrand to do, usually you have really good people that are confused. So you've got to get in there and establish a team, be that cheerleader through your ups and downs and have that vision—that you're able to lead people through success and failure and create that tight teamwork. And the way that you effectively do that is by creating a tight brand lens. Because if everyone has their own version of what they want this network to be, and you're not having the hard conversation about it, then everyone's off creating their own channel. You've got to lead by creating a very positive, collaborate, creative group rallying around a tight brand lens. So that everyone, from the assistant to your heads of programming, can recite what this network is and isn't. And a tight brand lens gives you the freedom to experiment rather than putting you in a box.
Be scrappy, and opportunistic. No matter how big or small your budget, the biggest hits and the biggest opportunities come from a really scrappy attitude. [It's] when you don't write a check to solve your problems, but you use innovation and creativity and opportunities to solve. When we were launching E!, we had 3 months to turn around longform shows to the network—and I was out of money. "Talk Soup" with Greg Kinnear was born out of [the fact that] I needed something that was a daily show, that was dirt cheap. We challenged the lawyers to come up with the loopholes in the talent guild agreements so we could feature the best of talk shows and kind of have fun with it. If you show under a minute of any show it's considered promotion and you don't have to pay. It was the biggest hit, that brought the company from the red to the black.
You have to take risks. Just doing copycat programming and not being bold and surprising, especially today, there's no way you're breaking through the clutter. But they're informed risks. If you know your audience and you've done your homework and you know your brand, it's really getting people to be first and be a leader in whatever marketing or programming risk you're coming up with, rather than just following the pack.
What are the greatest obstacles you face when launching a network? Are there challenges with distribution?
If you're starting something from scratch, it is distribution. Every circumstance is different. If you're part of a larger corporation you're going to have an easier time with distribution than if you're the lone horse coming in. That's really hard to do, and there are lots of strategies when it's been the lone horse. Do you nest on another network? Or you find alternate ways of distributing it, on other platforms, until you get enough critical mass of people loving you. So distribution issues as are different as the business scenario. I think other than distribution, the toughest thing is getting the team all focused, all together. And being able to lead them through really tough ups and downs—because you're going to have your downs. Hopefully you have your ups, and then you've got to stay the course. Distribution is as unique as the network situation.
How important is it for a network to have a break out hit or big name?
Critical. Especially in today's landscape. If you don't have a way to break through the clutter, you will not get noticed. The first thing I did on Science was look to bring personalities to the air. We needed the rock stars of science, whether you knew them as a household name—or we needed to make them a household name. Who were the most credible sources? But who's already a household name genuinely loves the genre? So we went after Morgan Freeman. Morgan was a game changer. We're now on the 4th season of "Through the Wormhole." He expands the ability to bring people to the network because people know him, love him, trust him. So to have him host a show you're bringing people who maybe in the past wouldn't have turned on Science.
Ricky Gervais, on "Idiot Abroad," was a bold experiment for us, but from viewing our behavior graphics research we know we over-index with a group called "the sarcastics." We knew we needed a smart, edgy, fun comedy show. "Idiot Abroad" is the highest-rated series on the network. [Viewers] came in for Ricky, and they stayed for our deep science programming. He's able to do press for us, he brings a built-in audience. In whatever way a network's brand allows you to, you've got to make noise. Marketing is very expensive so you can't count on [that]. You've got to count on something that is going to make noise and be buzzworthy. And in success, the audience promotes it for you.
What's the best approach to getting that name talent to work with you?
My entire career has been based on two words: relationships and passion. It's finding the best way in to talk to people—again, do your homework. Who's got a genuine passion for the subject matter? It's not about throwing a name on something. It's creating a win-win relationship and scenario where you're coming up with something that's unique and bold and inspiring, but it's that name's passion project as well—because you can't afford them if it's about the money. You just can't in a start-up. You've got to be scrappy with your dollars.
Science's ratings growth is strong. What have you done to achieve consistent growth?
I really wanted this one. This was something that was this great little network in 40 million homes, which had no talent on the air. Every show had kind of a "voice of God." There were no hosts, no talent, no personalities. The goal around this was rebranding and relaunching it to make Science much more invigorating and inclusive, personal and mysterious and just a rich, never-ending genre. And we've been well on our way for that for the last 4 years.
First and foremost, it's a killer team, that's taken 4 years to put together. Every one of them is a leader in their own way. Every one of them, we joke, bleeds orange, because that's the color of the network. They know the brand, they know what works, what doesn't work. They are strategic risk takers. We balance the slate with the things that do well for us, but what are the big swings? Whether it's a success or failure, we're going to hold hands and take that swing together.
We work closely with ad sales. We're partners, they are not the enemies. We are a business. So ad sales is in the loop all throughout the process. As we're creating shows, we're really working on creative ways to partner with advertisers to make that a great experience, so we become a brand that advertisers want to be seen in. And then the other thing is working closely with Chris [Finnegan] and our press and marketing team. We don't do it if it does not create buzz. We don't greenlight a big series unless there is a noisy press hook.