A Chat With MSNBC's Nisha Chittal on All Things Social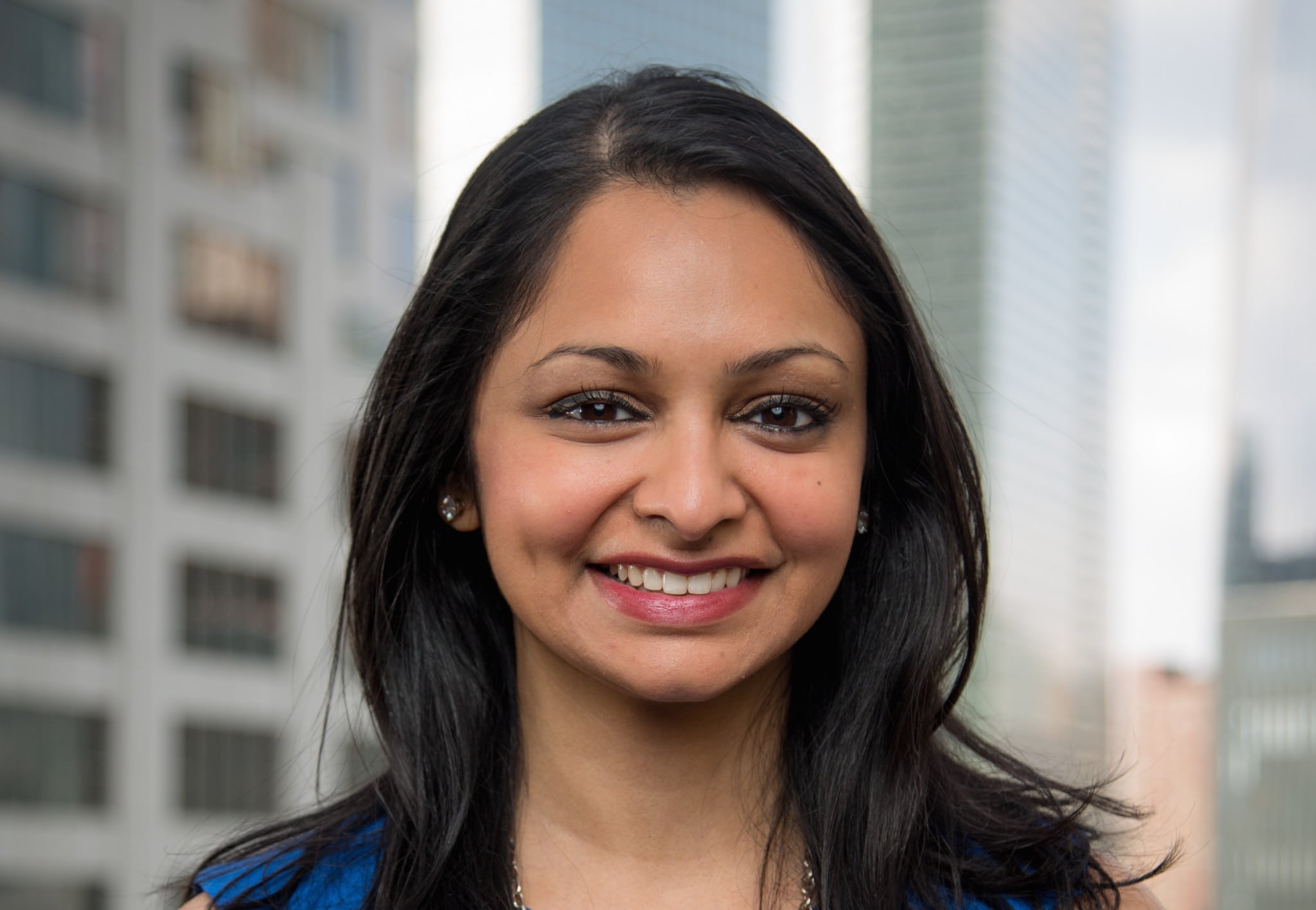 MSNBC's Manager of Social Media and Community Nisha Chittal was recently named to Forbes' 2016 30 Under 30: Media list. And she was the only cabler to do so this year. She has been shaping the network's social media strategy and has established a presence on emerging platforms, such as Snapchat, that are important to millennials. We spoke with Chittal about what it takes to be a good community manager, best practices in social and cutting through the news clutter we see online today.
What do you think makes a good community manager? Are there specific qualities that are needed?
I think that sometimes that there's the assumption that millennials, by virtue of being younger people, are naturally always social media savvy and you should just put the young person in charge of the social media. But I do think it takes a certain skill set, beyond just social media savvy and being comfortable with the platforms and the tools. It takes a good sense for thinking about social media strategically. What makes something click well, what grabs people's attention… it may take some creativity in terms of thinking of ways to package things. It takes a good sense of analytics as well—monitoring tools and monitoring performance… what's working and what isn't, and tweaking your strategy. It also takes being plugged into the social media space and knowing what people are talking about, because you always want to be listening to the Internet community and what they're saying—and have that shape your social media strategy.
What social and digital initiatives are you most proud of at MSNBC?
Snapchat is one that I'm really proud of. We launched the MSNBC Snapchat account in 2015 and we've really grown our audience in the last year. When I talk to young people, millennials, college students, they all say that Snapchat is the number one app that they use nowadays. And more and more it's becoming where a lot of young people turn for their news of the day. We launched a Snapchat challenge a couple of times now, the first time in partnership with the Global Citizen Festival in September. It offered people an opportunity to win tickets to the festival, which is a concert in New York in September that MSNBC broadcasts. So people who participated followed us on Snapchat and throughout the day we released little clues that people had to take action on. They had to take a picture outside of Rockefeller Center, for example. We had five different clues and then of the people who completed the challenge and then met us at Rockefeller Center, the first five people could win tickets to the festival. We had great participation in that… and we repeated the Snapchat format for the First in the South Democrat Candidate Forum, which MSNBC broadcasted in November.
With so many news outlets online today, not to mention the increase of individual voices on platforms like Twitter, how does MSNBC cut through the clutter?
A big part of our social media strategy is not just putting out and promoting our content, but also listening people on social media and using social media for newsgathering and story discovery. We use tools like CrowdTangle and NewsWhip to figure out what's trending in social media, what people really want to hear about, and how can we use that to inform our own editorial coverage, our own story choice. And to make sure we're covering things that people are telling us they want to hear.
The other thing is smart packaging strategies. We think very carefully about how to package every story that we distribute on social media platforms in the most interesting and effective way. We know that when people go to their Facebook news feed or their Twitter stream that they're seeing tons of different things—their friends' baby pictures, viral videos…There is a lot of competition to get people's attention. So we package everything carefully, from the headline to the thumbnail image to the video description.
How important is crowdsourcing for your story creation?
I think crowdsourcing has sort of evolved. Nowadays it's more listening to what people are talking about already on their own, and using that to inform what we should be covering that we're not already talking about. We often look on social media to see what's trending that is newsworthy and important. One recent example that comes to mind is the University of Missouri and the controversy there, when the president resigned. We looked on Yik Yak, an anonymous social media app used by a lot of college students. We looked at messages from the Mizzou campus area to see what people were saying. They can be more open and honest because they have anonymity. We wrote a story around how students were reacting. That was a really successful story for us. It got a lot of traffic and a lot of conversation, and Yik Yak became a big part of that story.
Are there any platforms that you've been looking at or are excited about in the social world?
There are a few things that I have my eye on. I already mentioned Snapchat and Yik Yak. We're keeping an eye on Kik as well, a messaging app. We established a presence there in 2015 and continue to grow that. And I'm interested in how the big giants in social media, Facebook and Twitter, continue to innovate and come up with new features. I think Twitter Moments will play a big role in how people get news on Twitter in the future. They've already started to see a lot of success with that in the few months it's been live.
You've trained others in the company on navigating the world of social media. What kinds of things do you tell them?
We train people at the company on social media listening. Having an active Twitter account that's public facing and very prolific might not be for everybody. But there's value for everybody in using social media as a listening tool. So we tell a lot of people before they think about building an active presence on social media to listen first. We try to set people up with various tools to do that—things like CrowdTangle and Dataminr, which we use for finding trending stories. We want everyone in our newsroom to be savvy with these tools. Everyone can use them to find news ideas.
How do you view the accelerated pace of social and digital media today in respect to news reporting? Is it all good? Or is some of it bad?
I think certainly it's good because people can get news at any time at the tip of their fingertips, and you no longer have to wait for the newspaper the next morning. But there is a rush on social media to break the news first. And sometimes there are issues with getting things right on social media. So we try to be really careful about verifying things before we report them. So I think there's definitely a need for, when using social media for news and newsgathering, good verification processes to make sure things are accurate. But I think it's something that most newsrooms are working on these days and are cognizant of it. The way social media has been integrated into news is great. It helps us all get access to news faster and get access to a wider variety of stories that we might not have had access to.