Hulu Applying Lessons Learned in Upgrades to UI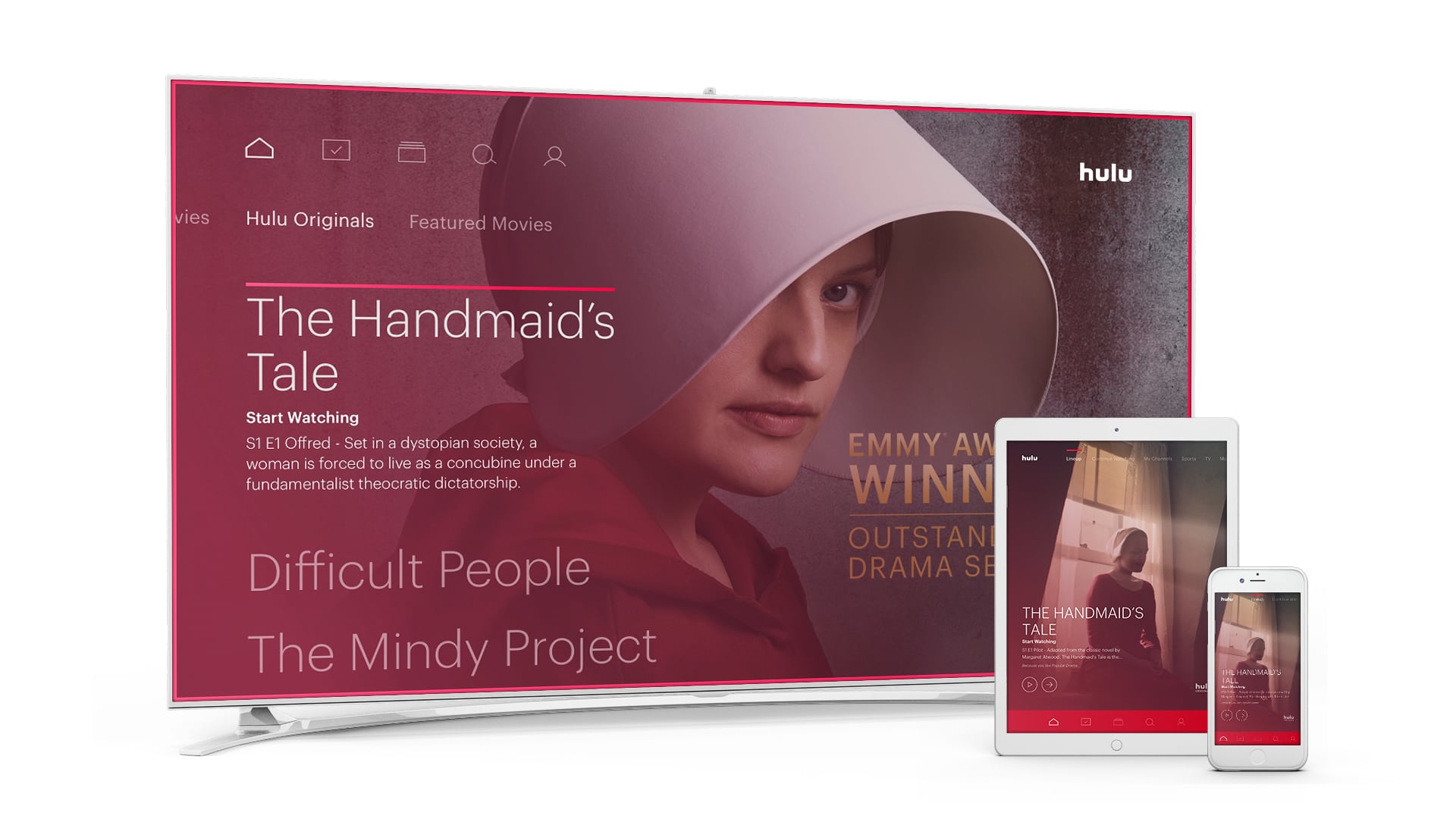 A year ago at CES 2017, Hulu svp, customer experience Ben Smith told visitors to the company's lavish, branded hospitality suite overlooking the Las Vegas Strip that the next 12 months would be a year for learning. Traditionally an SVOD player, Hulu was on the verge of taking the next step into live TV.
In the very same space this past week, Smith was ready to share what he and his team had discovered and how they are using that knowledge to improve the Hulu user experience. The launch of live TV in early 2017 coincided with the introduction of an entirely new user interface, which Smith and his team have been tinkering with based on both user behavior data and feedback from individual customers.
The best example of that is "Lineup," the default screen when users open Hulu. The content surfaced there today, according to Smith, is about 90% different than at launch last spring.
"We entered into the year thinking that Lineup was the place for content discovery—this is where you would find the next show you want to watch, the next movie," Smith explained. "As we both heard from users about what mattered to them when they turned on Hulu and especially when we looked at that data—what do people really select from this list—it turned out discovery was the least important thing that happened in this list. Fundamentally, it is about content you are super familiar with, e.g. content you're already watching."
Now, instead of getting recommendations for new content upon logging in, users are shown the latest episodes of their current favorites and their favorite teams' recent games (which are automatically recorded). Relevant suggestions for new content are still accessible on the subsequent "TV" and "Movies" panes, as well as on genre-specific lists.
Hulu also employs an editorial staff to ensure the inclusion of content that is particularly relevant in real time. During Hurricane Irma, for example, Hulu surfaced CNN's all-day weather treatment for users across the country. For subscribers in the path of the storm, local news coverage led the Lineup screen.
Curating the most relevant content for each individual user remains a top priority for Hulu in 2018. When a user signs into Hulu for the first time, the platform asks them to take a brief survey about their tastes: which programming genres they're most interested in, what shows they're currently watching, etc. Citing data indicating viewers' tastes change over time, Smith plans to prompt users to take a few minutes later this year to go through the survey process again.
Hulu is also beta testing a range of subtle new features that will help the service learn more about its users' tastes, such as a "stop suggesting this," and "remove this from my watch history" functions. It also plans to let users mark certain episodes of a particular show as "watched" in case a viewer has already seen them elsewhere, which indicates that user enjoys that series and wants to know about new episodes.
One way Smith admitted Hulu missed the mark last year was not including a program guide in the UI. While TV futurists often malign the traditional grid guide, the Hulu team realized that without it, users had no way of easily checking what was up next on a given channel. "Our Hulu has 19 clicks that you have to go through, and I'm pretty sure I'm the only one who knows how to do it," Smith said. The team is now beta testing a program guide that users can expect to see soon.
In one of its most ambitious UI initiatives yet, Hulu has been working with NBC Sports to develop a personalized experience for the upcoming Winter Olympics. Early next month, Hulu will prompt users to select the sports they are most interested in and build the Olympics portion of the UI around those preferences. Hulu is already working with Turner on a similar endeavor for March Madness.
On panel after panel at CES this year, programming and distribution execs pointed to personalization and curation as the most important differentiators in the OTT space. It's clear that hasn't escaped Smith and his team at Hulu, who are among the most advanced in providing users with content they want to watch when and where they want to watch it.