Ann Carlsen Talks Bringing the Most Talent to Cable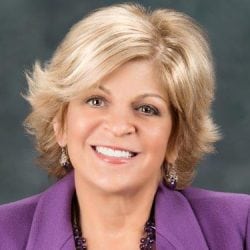 As Cablefax readies for our exclusive Leaders Retreat at the Ritz-Carlton in Amelia Island, FL, on April 30-May 1, we caught up with one of our many high-profile participants, Ann Carlsen of Carlsen Resources, to ask about the state of recruiting and retention amid massive industry change.
With so many options for the most talented execs, what can traditional cable do to retain the best of the best—especially as Silicon Valley tries to woo them away?
The way Silicon Valley and most innovative organizations sell themselves to potential candidates and to their employees is quite different and unconventional from the very first point of contact. They put a great deal of time and effort into building an emotional connection with potential and current employees by presenting an alluring and compelling vision of their organizations' that is futuristic, fun, and fast-paced… The freedom to take risks and fail is also a big selling point. So are Silicon Valley companies just more skilled at selling themselves to prospects? Typically, they do a better job than traditional cable/media companies of selling and delivering a sense of community, a culture of empowerment with a focus on experimentation, innovation, independence, ownership, purpose, ethics and a true commitment to employee development. Many big media companies aren't structured to deliver on this type of opportunity. The attributes of a soul-crushing, Sisyphean, anti-change workplace run deep. These companies appeal to the entrepreneurial spirit. They often compare their opportunity to that of the early cable industry when it was young, fresh and beaming with possibility. That is very appealing to a vast majority of people in the traditional cable space today.
What are some techniques to create the most attractive package for each prospect?
What's the best way to balance compensation, flexibility, incentives and other factors? Personalization, creativity and an open mind. Get creative with compensation. Some companies now pay special "hot skills" premiums to employees whose expertise is crucial and in short supply. The payments ensure that top-level talent stays in place for critical periods, such as through the late stages of the design of an important product. Paying signing bonuses in stages, rather than as lump sums, can also help to keep new employees in place, at least in the short run. Deferred signing bonuses are becoming the norm for executive-level hires. We, as an industry, need to redefine how we think about talent relative to how we hire, retain, train and promote. Hiring processes, customization of benefits and training plans, coaching, preparation for the next role, rotations in different functional areas…all are more important than ever going forward.
What techniques are working best in 2018—and what advice do you have for companies wanting to improve their results?
Hire a well-regarded recruiting firm that knows the business and is well connected in the space. We have seen an exponential growth uptick in our own business as companies get serious about competing for the best talent. Also, keep an open mind and go outside of your comfort zone instead of hiring the same type of person over and over. Easy to say… almost impossible to do. And finally, over communicate with job applicants regularly and in particular… if you don't hire them, as that is what people remember most. The same goes for current employees… communication of passion, energy and purpose are not that hard to do… and make all the difference.
How can companies best use these techniques to appeal to millennials?
Develop and sell clear career paths and opportunities so people have something to aspire to. Digital talent, and millennials in general, need to see a clear path for uninhibited career development that's based on merit, not years spent. If they don't, they won't see a reason to stay with the company in the long term. Design and promote long-term career paths and invest heavily in employee development.
[For more info on the Cablefax Leaders Retreat and register, visit our site]