5 Things We Learned About Major League Soccer's 8-Year Deal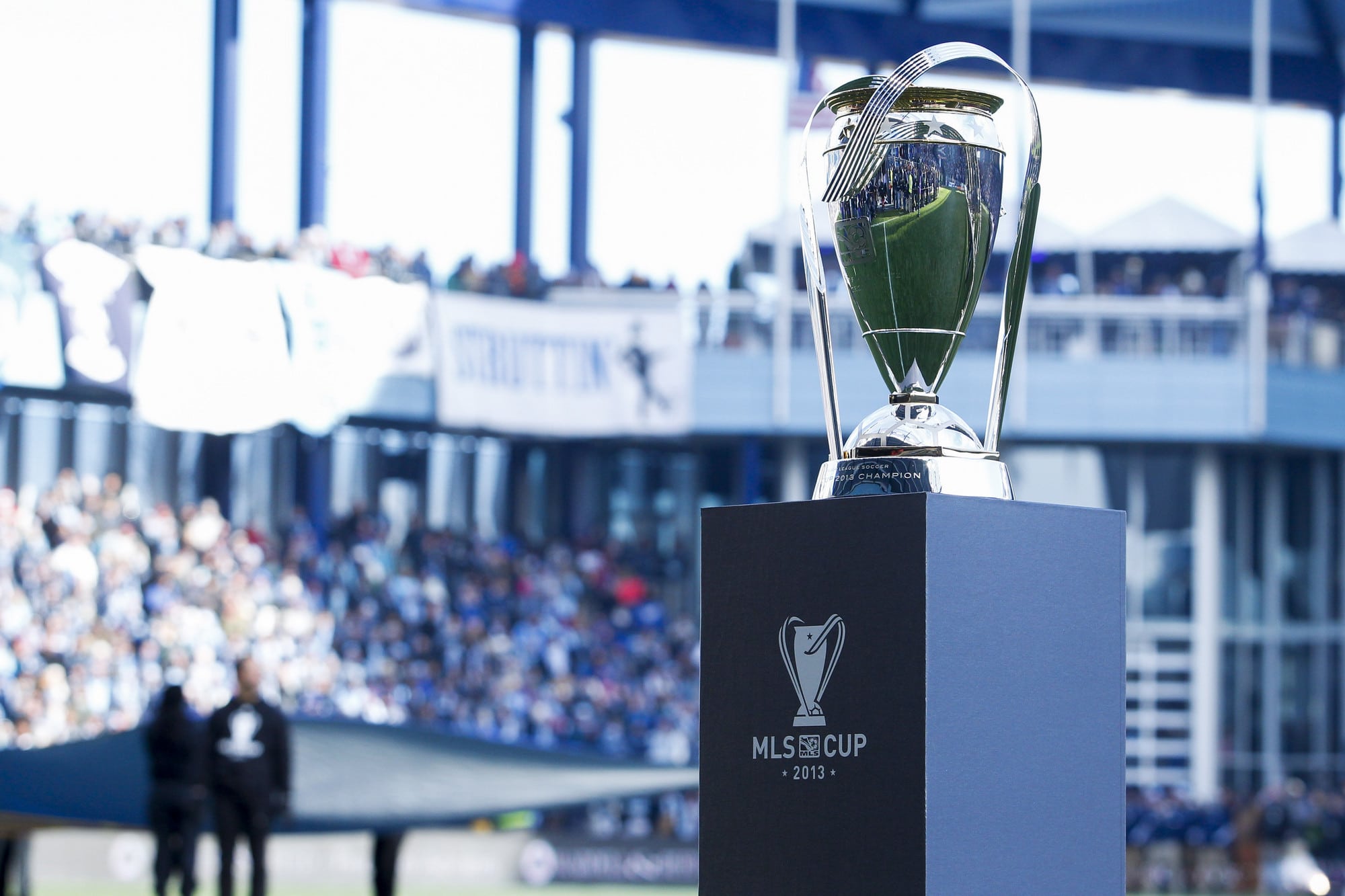 It's official: Major League Soccer and U.S. Soccer have signed an 8-year deal with a trio of broadcast partners. Significantly, the partners—ESPN, Fox and Univision—are committed to growing the sport and the league in the U.S. and plan to invest hefty amounts of marketing and promotion in the coming years, according to execs at a press conference Monday in NYC. Here are five additional insights—from scheduling to cross-promotion to courting Hispanic audiences–we learned from execs about the deal.
A commitment to investing in homegrown players. ESPN and Fox execs said they're committed to growing the sport in the U.S. And a lot of that will come through their combined promotional heft. "We have diffused our promotion in our efforts to some extent across a number of properties," ESPN president John Skipper said. "You're going to see us focus them significantly more on the MLS and the Mens' and Womens' National Team in the next eight years." According to Fox Sports president and COO Eric Shanks, the company believes the best way to bolster the U.S. National teams is through supporting a strong domestic league. "To help the U.S. Mens' team consistently have the best players in the world, we want to keep them here at home," he said. "This deal is one step toward being able to make that happen." It's also about Sunday night, a "key time frame for us," Shanks said.
MLS pleased with consistent schedule. MLS Commissioner Don Garber told reporters the deal's sweet spot for MLS is the consistent schedule—a first for the league—with three broadcast partners. "Going in and out of that Thursday night package many years ago didn't work. It wasn't throughout the entire year," he said. But expect a lot more consistency this time around, Skipper assured. It's something MLS required of the deal and broadcast partners stepped up to deliver.
Cross-promotion a key strategy for growth. With Univision's Friday night and local clubs' coverage Saturday night, each network intends to help each other promote the league. "Very importantly, we've tried to reserve Saturdays for our clubs, which is a priority day for them and a priority day for their local broadcasters," Garber said. "So this allows us with a bookend of Friday night—a Spanish-language package, a full-slate of Saturday night local games and a Sunday double header. All of us are convinced that will be a recipe for success." Likewise, Shanks said the scheduling was key. "Having the power of all the local games on Saturday night being televised to promote the Sunday for all of us, which is MLS Sunday, I think will be a great way to schedule that calendar," he said.
Commitment to building a Hispanic audience. Said Skipper: "You'll see us engage with the Mexican National team… and in a whole new way with MLS." ESPN has the rights to their games already, and Skipper told reporters at a recent World Cup media event that Mexico is akin to the network's second national team. In fact, it will become its first if the U.S. fails to go far in the tournament's stages. "It's a huge market: 30 plus percent of our fan base," Garber said. "The fact that we'll have an exclusive night… is a way to continue to expand on that relationship to them," he said. U.S. Soccer Federation CEO Dan Flynn added that "it's key to growing the game… The third-generation fan doesn't only follow Mexico." So if the game continues to improve and the U.S. teams do well in the region and the World Cup, that could result in converting more Hispanic fans.
Digital rights paramount. ESPN getting the MLS out-of-market package is "a positive development for the league that will make our out-of-market games more accessible and ultimately grow our fan base," Garber said. Univision Deportes president Juan Carlos Rodriguez said the network has invested a lot in the on-air experience, technology and talent. "We're trying to embrace the holistic experience," he said, and the long-term nature of the deal allows Univision to keep control of the rights. "By having these long-term deals it's easier to manage the business. The more we can plan, the more we can deliver."