5 Questions with Clearleap CEO Jarratt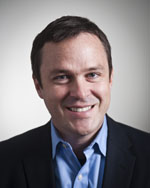 Clearleap's Braxton Jarratt
Clearleap CEO Braxton Jarratt's past life included a stint at Cox as director of product strategy for cable and gm for interactive media. He's using that background as he heads up Clearleap, which helps operators and programmers with the delivery of multiscreen and TV Everywhere. Its client list includes Scripps Networks Interactive, Verizon FiOS, HBO and Mediacom. Jarratt spoke with us recently about the TV Everywhere landscape.
How did your time at Cox influence your vision for Clearleap?
Cox is where I learned the whole cable business. I'd been an Internet start-up guy before that. I came in and saw how big a deal it was to bring a cable modem service to consumers. And then they had me move on and work on digital TV, and I started a number of product initiatives related to interactivity and TV On Demand. Having worked on both sides of the fence—on Internet and digital—I saw clearly that there was a huge opportunity for the industry ultimately to have the best of both of those worlds, where you would have a really high quality television experience and then you have the flexibility and innovation from the Internet.
Where do you see the biggest challenges for delivering content via the Web, and does it differ for operators and programmers?
The challenges used to be the rights, and those are mostly getting worked out now. Every programmer I know is working on their own version of direct-to-consumer video with an interactive experience. The difference is those are purely delivered, so they can use existing CDNs. They can host those services much like Netflix would or any pure over-the-top service would once they do the authentication. With the cable operator, there are some plusses and minuses. They do own their own network, so they can oftentimes take advantage of the bandwidth they already have on their networks. But it's also a lot more complex for the operators because they're dealing with multiple programmers, lots of content coming in from lots of different sources. They're not used to all the varieties of content they now have to manage.
Is there tension over where consumers access the video—through a distributor's site or a programmer's—or do they not really care?
They care. That is one of the bigger tensions right now, to what extent is the operator going to have their own branded, consolidated experience for all their content providers under one roof. I do believe consumers don't ultimately want to go to 10 or 15 different Websites or apps to get their content. So, I think the role of aggregation is very valuable. I think they can coexist, and most people at the highest levels really do believe they will coexist. But some of the details about how much content and when and how does it work are where some of the debates are going on right now.
What's Clearleap's role?
We simplify and accelerate the ability to manage huge amounts of content, in a true multiscreen environment. Instead of a customer having to buy a whole bunch of equipment from a bunch of different vendors and integrate it all inside their data centers… we just simplify that into a single piece of software that can sit in a data center. We also really simplify the ability to develop apps and the consumer experience on top of our platform. We extract a lot of the things you have to do for a multiscreen experience—like search, parental controls, and catalog offerings and recommendations—and make that so it's easy to develop apps on top of all the functionality and have a really consistent, high quality customer experience.
Is updating metadata a big issue?
Yes. It's probably the least sexy thing to talk about, but it can either cause some of the biggest problems for our industry or you can eliminate that problem by managing it very intelligently. The complexity around managing metadata eclipses the complexity of video formats and audio formats and everything else. One little piece of metadata that's incorrect can trip up systems downstream that you cannot fix until you resend an entire package of video, audio and metadata. It has become one of the biggest challenges for our customers to manage. One of the first things we architected was a very powerful metadata system, and in fact, some customers use our platform just to manage metadata and nothing else.