12 Ways to Elevate Your Leadership Game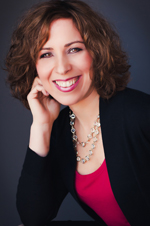 Esther Weinberg
This week A+E announced the elevation of Nancy Dubuc to president and CEO of A+E Networks, the 3rd CEO in the network's 30-year history. Dubuc was the president and general manager of History and Lifetime and now adds all of the A+E Networks to her portfolio.
Dubuc has been credited with transforming History from the "Hitler Channel," watched by few, to finishing last year as the 5th most watched basic cable network with such hit shows as "Ice Road Truckers," "Ax Men," "Pawn Stars" and "Duck Dynasty." And after some growing pains, Lifetime is up year-to-year in total viewers and all key demos.
Dubuc's tireless determination, creativity and devotion to the brand are some key examples of leadership gone right. They are key characteristics that elevate the game of a star performer.
To elevate your game of leadership today, here are some key characteristics that will set you apart from the rest:
1. Authenticity – People are attracted to those who are truly authentic—those who say what they are thinking with grace and tact and ease, those who are transparent and are uniquely themselves. Be mindful of how you show up.
2. Business mindset in all ways and in all things – View everything you do as business—including your career. In every business you would value and measure your assets and determine which ones had the greatest return on investment. You should do the same with your career.
3. Consistent and persistent knowledge growth – Demonstrate your capacity to learn, develop, grow and work twice as hard at knowledge building and sharing. Learn more about your company. Be insatiably curious and then make suggestions.
4. Be likeable – Likeability is underrated, but it's really scores big with the ability to be impactful.
5. Be your word – When you say you are going to do something, do it. And if you can't, simply be in communication. All we have is our word. If those around us can't trust it, then it will be difficult to get anything done.
6. Have an elevated sense of urgency – Having a heightened sense of what is important rather than running on emergencies will set your leadership apart from others.
7. Focus on your uniqueness and align with your passions – Consider this: What separates you from the crowd? What are the intangible things that have led to you to achieving results? What gets you excited? Focus on the answers to these questions and delegate the rest.
8. Promote diversity of thought, background and attributes – Don't just say it. Do it!
Elevate leaders in different disciplines to non-traditional roles. Let diversity be more than just about skin color and ethnicity. Allow values to lead the charge in your organization.
9. Emotional intelligence – People who talk louder do not necessarily have the best and brightest ideas. Introverts and those who have a quieter approach are sometimes the wisest leaders in the room. Be mindful of who you are communicating with right in front of you and tailor your style.
10. Reward unique perspectives – The people that give you "goofball" ideas may be your next executives. There were those who thought Facebook was a terrible idea at first. They are kicking themselves now!
11. Make a difference – It's good business! Be the person who consistently gives back—that is also good for business.
12. Be humble – When you are humble you are self aware, open and know your full self worth without having to shout it from the mountaintop. When you make achievements, brag about your team's efforts and how they contributed to the success of the project—rather than boasting about yourself.
Dubuc once said this about the success of History: "Build it and they will come." So, too, is your leadership. Build the characteristics that set you apart from the crowd and you will be noticed, promoted, incite the recognition beyond your dreams and have the ability to catapult the lives and careers of others.
(Esther Weinberg is a leadership expert and a cable veteran with a 20-year track record in the industry. She currently creates breakthrough strategies for such companies as ESPN, Microsoft, Scripps Networks, NBCUniversal Cable, Turner Broadcasting Systems, Inc., Motorola, Headline News Network and MTV Networks, among others. She is the contributing author to the leadership book "Breaking Through" by acclaimed author Barbara Stanny. Esther is a Board Member of NAMIC-Southern California, a member of Women in Cable Telecommunications and the Cable and Telecommunications Human Resources Association. Sign up for her FREE
leadership newsletter with valuable information at www.mindlightgroup.com.)