10 Ways to Ready Your Organization for Change
The ancient Greek philosopher Heraclitus is credited with observing that, "The only thing that is constant is change." Those of us in the business world know that organizational change tends to coincide with the beginning of the budget year, which is often January 1. That means that planning for—and perhaps implementing—these changes has already begun.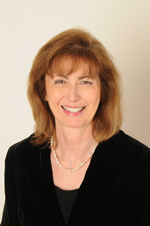 Mary M. Collins
Even if you aren't expecting change now, odds are you will be seeing changes in structure and policies at some point in the year. AsMFM Board Member Cindy Pekrul, vice president and deputy controller for Turner Broadcasting System, recently observed the following: "Change is a given in today's business environment. As a leader, I try to focus on whether we have the right tools and mindset to manage through the change that is inevitable."
And she would know.
Pekrul was responsible for overseeing Turner's full transition to a domestic accounting center of excellence (CoE), a shared service center that manages accounting functions for all of the company's businesses.
Pekrul, along with Roger Hiles, the company's executive director of finance, corporate planning and reporting, and Michelle Samuels, a member of Turner's business improvement group, recently provided some forthright information about the challenges and risks they faced along the way in an article for MFM's "TFM" – The Financial Manager magazine.
I want to pass along a few highlights from their discussion because I believe their insights will benefit anyone responsible for implementing one of those inevitable organizational changes within their company:
1.
Building a spirit of teamwork during the re-organizational process is critical.
Many employees may not be open to the idea of a change that has the potential to impact their work environment.
2.
Change management should be considered and treated as carefully as a technical matter. Your change management framework should a) set and establish a vision for the change; b) engage impacted groups; c) communicate with all stakeholders, and d) prepare employees for their future roles.
3.
Risk assessment should be an ongoing discussion throughout the project. Change doesn't stop just because you've developed a plan. Rank factors like the probability of occurrence and the magnitude of the impact to guide you to the areas where you should focus your efforts.
4.
A smooth implementation requires having employees who are confident in the success of the new organization. Engaging the individuals who will be the foundation of the new organization in its development gives them a vested interest in its success.
5.
The buy-in of stakeholders is also essential. Analyze from high to low each stakeholder's authority to affect the operation and the degree they will be impacted and categorize each of them into one of four quadrants: monitor, keep informed, keep satisfied or manage closely.
6.
Maintain a very intentional focus on communication and training. Key elements of the communication plan include interaction with senior management concerning the reasons for and benefits of the change. Also provide guidance on the change process and how to work with others who may be at a different place in acceptance and excitement concerning the transition.
7.
Use a variety of communications tools to ensure that you have incorporated the ones that will respond most effectively to your team member's listening and learning style. Communicating openly and transparently on a regular basis will help to develop trust and help to dispel rumors.
8.
Celebrate. It is important to celebrate the launch of the new organization using banners, balloons or other hallmarks of success that accompany other company milestones.
9.
Continue to apply these tools as a means of ensuring the change accomplishes its goals. The stakeholder analytics tool can be very useful for feedback concerning performance. Regular meetings with team members provide a forum for employee-generated initiatives.
10.
Routinely conduct a "kick-the-tires" assessment focused on reviewing and validating the mission and guiding principles, as well as its structure and technology strategy. The Turner team noted that "periodically reaffirming the strategy and direction of the organization is a great way to ensure appropriate adjustments are made in response to the ever-changing business landscape."
We asked Turner's change management veterans Cindy Pekrul, Roger Hiles and Michelle Samuels to share their insights with other MFM members so we'll all be better prepared to adapt our organizations to successfully address the next wave of regulatory, technological and marketplace drivers that make change one of the only constants for our companies. What Cindy Pekrul called the "ever-changing landscape," and how the leadership role of the CFO plays into it, is also one of the overarching themes for MFM's upcoming CFO Summit in February.
(Mary M. Collins is president and CEO of the Media Financial Management Association and its BCCA subsidiary. She can be reached at mary.collins@mediafinance.org.)