Hero of the Week – Sparklight Pascagoula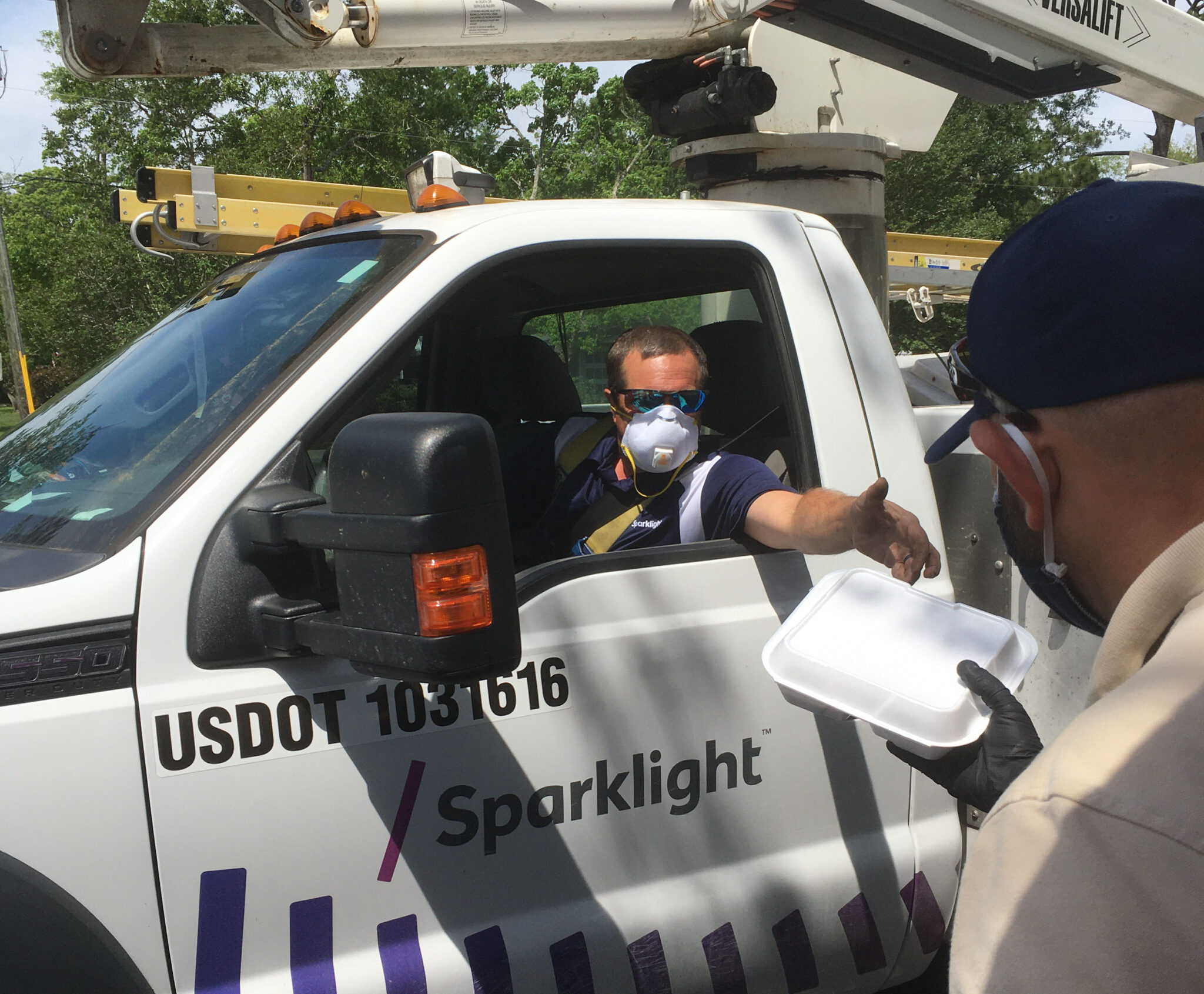 To give thanks to the associates in Sparklight's Pascagoula, MS, office for all of their hard work and sacrifice during the COVID-19 pandemic, GM Charlie Oakes, his wife Shayla Oakes, field technical supervisor Jordan Fountain, and warehouse technician Eddie Darby worked to create a drive-through in the office parking lot so they could provide each associate a home-cooked meal.
"While maintaining physical distancing, we cooked and packaged meals for every one of our team members to show how much we care about them," Oakes said.
But they didn't stop there. The team also packaged an additional 68 meals to be delivered to the "unsung heroes" at Singing River Hospital – the facilities and maintenance teams.
"Jackson County has been hit hard in terms of diagnoses and deaths," Oakes said. "The maintenance teams are just as exposed as the nurses and doctors, but without as much acknowledgement. We wanted to show our appreciation for their efforts."
Know an industry hero making a difference during the COVID-19 crisis? Send details to Amy Maclean at amaclean@accessintel.com.