Multiscreen Awards Breakfast
Congratulations to Cablefax's Digital Award and Tech Award Finalists and Most Innovative in Multiscreen Honorees!
This event has concluded, read the event recap here.
Join Cablefax for the Multiscreen Awards Breakfast on March 30, 2017, from 8 – 10:00 a.m., at the Yale Club in New York City, as we salute the winners and honorable mentions of a distinguished circle of those holding the key to the best campaigns, practices and people in the Digital, Multiscreen and Tech arenas. This must-attend industry event will honor the top campaigns of the year, the smartest initiatives, the best products and the people behind them.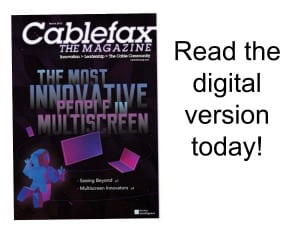 Thank you to breakfast sponsor, Proskauer Rose LLP
---
Digital Finalists | Tech Finalists | View Press Release | Pricing | Why Should I Book a Table?
Cablefax: The Magazine: The Most Innovative in Multiscreen issue will be released at the breakfast
Multiscreen Awards Breakfast  Location:
The Yale Club
50 Vanderbilt Ave
New York, NY, USA 10017
| | |
| --- | --- |
| Multiscreen Awards Breakfast | Rate: |
| Awards Breakfast (Individual) | $525 |
| Awards Breakfast (Table of 10) | $5,500 |
Need help registering? Contact Alex Virden – 301-354-1619 / avirden@accessintel.com
Sponsor:
By reserving a table at Cablefax's Multiscreen Awards Breakfast, you will ensure that your team will be able to sit together as the award honorees are announced with priority seating at the front of the room. Seating at the breakfast is first come, first serve only without table reservations, so by securing a table your team will bypass the line and snag one of the best seats in the house. Reserve your table of 10 today!
Reserve your congratulatory ad in the breakfast program guide.
---
Digital Awards Finalists
Ad/Ad Series
Finalists:
Armstrong – EXP: Ask Janice
CenturyLink High-Speed Internet with Paul Giamatti
Comcast – Xfinity X-1 – Hooking Up Grandma's House
App for Smartphone
Finalists:
Bleacher Report – TeamStream
Comcast Digital – XFINITY My Account App
The WWE App with WWE Network
App for Tablet
Finalists:
A+E Networks – HISTORY VAULT
Turner – Filmstruck
The WWE App with WWE Network
Best Website – Regional/Local Programmers
Finalists:
Altice USA – Optimum's News12Varsity.com
Charter Communications – Spectrum's Sportsnet LA
YES Network – YESNetwork.com
Blog or series of Blogs
Finalists:
Bravo – Real Housewives Blog
Oxygen Digital – Oxygen's Very Real Talk
WE tv – WE Tell All
Content Marketing Campaign
Finalists:
BuzzFeed – XFINITY Movers Edge with BuzzFeed
CONACO, Bethesda Softworks, Fearless Media, Turner – Clueless Gamer Partnership
Crown Media Family Networks (Hallmark Channel) – Countdown to Christmas 3D Light Show Spectacular
STARZ – Ash vs Evil Dead – The Grooviest Social TV Campaign Ever
WWE SmackDown Live Premiere & The WWE Draft
WWE WrestleMania 32
Contest/Sweepstakes/Promo
Finalists:
Fox Networks – Stream It and Dream It Campaign
UP TV – GIlMORE The Merrier Binge-a-thon
WE tv – Watch W/in
Digital Marketing Campaign
Finalists:
Comcast & DigitasLBi – XFINITY's Best Offer of the Year
Comcast & DigitasLBi – XFINITY's "Your Moving Team"
Turner Sports – 2016 NCAA March Madness
WWE – WrestleMania 32
Digital Team of the Year
Finalists:
AMC
Bravo Digital
Comcast Digital Acquisition
Comcast's Digital Center of Excellence – Accelerating Innovation
NBC Sports Group
Turner Sports – 2016 NCAA March Madness
WE tv
WWE
Editorial Excellence
Finalists:
Bleacher Report – Lost in America Human Trafficking Piece
Discovery – Lords of the Boards
Discovery – Sharkopedia
Oxygen Digital – In Progress 52
STARZ – Ash vs Evil Dead – The Grooviest Social TV Campaign Ever
Email Marketing Campaign
Finalists:
INSP – Original Series Premiere Launch of State Plate Poll
USA Network – Mr. Robot
Fan Base Cultivation
Finalists:
El Rey – Strivers Campaign
Turner Sports – Shaqtin' a Fool
VH1 & GLOW – America's Next Top Model
Influencer Campaign
Finalists:
AT&T – DirecTV NOW Taylor Swift Campaign
Comcast – Internet Essentials Campaign with Jackie Joyner-Kersee
EPIX – America Divided
NBCUniversal – NBC Olympics
Integrated Digital Marketing Campaign
Finalists:
Comcast & DigitasLBi – XFINITY's Best Offer of the Year
Comcast & DigitasLBi – XFINITY's "Your Moving Team"
Crown Media Family Networks – Kitten Bowl III
truTV – Impractical Jokers Live Nitro Circus Spectacular
Turner Sports – 2016 NCAA March Madness
Interactive Brand Content
Finalists:
A+E Networks – This is History 2016 #myhistory2016 Campaign
AMC – Norman Reedus
truTV – #truTVisAThing brand awareness campaign
Live Event Coverage
Finalists:
Comcast & GALLEGOS United – XFINITY Latino Live Event Coverage
truTV – Impractical Jokers Live Nitro Circus Spectacular
truTV – Impractical Jokers Ultimate Fan Block Party at Comic Con
Turner Sports – Rydercup.com
Mobile Experience
Finalists:
AT&T – DIRECTV NOW
E! Entertainment – E! News app
Turner Sports – RyderCup.com GeoAlerts
Mobile Marketing Campaign
Finalists:
CONACO, MEC, Turner – AT&T and CONAN Comic Con 2016
Disney Junior – Mobile Game
Showtime Networks – "Dexter" Mobile Game
Most Innovative Website Development
Finalists:
EPIX – Full Premium Experience in a Mobile Browser – No App Required
EPIX and Ayzenberg Group – BerlinStation.com Interactive 360–Degree Experience
NBCUniversal – 2016 Rio Olympic Games Resource Site
Most Measurable Campaign
Finalists:
CBS – NFL Live Streaming Super Bowl
NBCUniversal – Olympics Digital Campaign
Turner Sports – 2016 NCAA March Madness
Network – Large (More than 50mln subs)
Finalists:
A+E Networks – HISTORY.com
AMC – AMC.com
Bravo Digital Site Entry
E! Entertainment – E! News
WE tv – WEtv.com
Network – Small and Mid-Size (Fewer than 50mln subs)
Finalists:
Comcast Digital – Comcast Delivers on a Digital First Transformation
Justice Network – JusticeNetworkTV.com
WWE Network
New Product or Launch
Finalists:
AT&T – DIRECTV NOW
Comcast – Xfinity X1-Netflix Integration
WWE – SmackDown Live Premiere & The WWE Draft
Official Show Website
Finalists:
Crown Media Family Networks – Hallmark Channel's "Countdown to Christmas"
Crown Media Family Networks – Home & Family
National Geographic Channel – MARS "Make Mars Home" Digital Companion Site
USA Network – WHOISMRROBOT.COM
Online Game/Gamification
Finalists:
AMC – Fear the Walking Dead – Dead Run Game
BET – Love & Hip Hop
Showtime Networks – "Dexter" Mobile Game
USA Network – Mr. Robot Digital Easter Eggs
Online Short (scripted or unscripted)
Finalists:
AMC – Fear the Walking Dead's "Passage" webisodes
BuzzFeed – XFINITY Movers Edge with BuzzFeed
Fusion – Vanishing
Original Content
Finalists:
CONACO, Bethesda Softworks, Fearless Media, Turner – Clueless Gamer Partnership
National Geographic – Before MARS
YESNetwork.com – "YES or No"
Overall Social Presence
Finalists:
Bleacher Report
Comcast & GALLEGOS United – XFINITY Latino
truTV – Social Media Team
WWE
Podcast or Videocast
Finalists:
AMC – Fear the Walking Dead Radio Waves
AMC – Preacher Inside Podcast
Bleacher Report – Chris Simms and Adam Lefkoe
Social Good Campaign
Finalists:
Comcast – #ComcastCares Campaign
Discovery Communications – TLC's Say Yes to the Prom #SYTTP Campaign
ESPN – Jimmy V Week Campaign
Turner Sports – #SagerStrong Campaign
Social Influencer of the Year
Finalists:
Bleacher Report – Omar from House of Highlights
Turner Sports – DJ Khaled "The Keys" for 2016 NBA All-Star
Social Media Campaign
Finalists:
Comcast & GALLEGOS United – #ApplaudLGBT!
STARZ – Ash vs Evil Dead – The Grooviest Social TV Campaign Ever
STARZ  – Choose Your Own Adventure: A Power Digital Experience
truTV – #truTVisAThing brand awareness campaign
Turner Sports – 2015-16 NBA Season
VH1 & GLOW – America's Next Top Model
WWE – SmackDown Live Premiere & The WWE Draft
WWE – WrestleMania 32
Social Media Dream Team of the Year
Finalists:
Bleacher Report – Social Moments Team
Cisco – WeAreCisco Talent Brand Social Media Team
Discovery – Science Channel Social Team
truTV – Social Media Team
Turner Sports Social
WWE
Sponsored Content
Finalists:
CONACO, MEC, Turner – AT&T and CONAN Comic Con 2016
Turner Sports / Lagardére / PGA of America – American Captain Series
USA Network – Suits & Eater: Power Lunch with Meghan Markle Presented by Lexus
Supplemental Web Content
Finalists:
AMC – The Walking Dead 360° VR Experience
Discovery – Lords of the Boards
Discovery – Sharkopedia
Food Network – Chopped After Hours
Food Network – Star Salvation
TV Everywhere Technology (Vendor)
Finalists:
Adobe Primetime
Bottle Rocket's AWE TV Everywhere Platform
Synacor's TV Everywhere Platform
TV Everywhere/Authentication App (Programmer)
Finalists:
A+E Networks – HISTORY APP
Watch ESPN
HBO Go
HGTV Watch
NBCUniversal – NBC Sports App
Starz Play
TLC Go
WE tv App
Use of Facebook
Finalists:
E! Entertainment
Fusion – Vanishing
WWE
Use of Instagram
Finalists:
Cisco – WeAreCisco Instagram and Instagram Stories
Discovery – Shark Week Prime Finister Program
INSP – INSP Original Series Premiere Launch of State Plate
STARZ – Ash vs Evil Dead – Groovy Toy Time
Use of Live Streaming
Finalists:
Bleacher Report – Facebook Live Broadcast of HS Football Games
truTV – Impractical Jokers Live Nitro Circus Spectacular
Turner Sports – Facebook Live
USA Network – Mr. Robot Live Digital After Show Hosted By The Verge
Use of Snapchat
Finalists:
Bravo – Jersey Housewives Nation Snapchat Stunt
Cisco – WeAreCisco Snapchat for Talent Branding
Comedy Central – Snapchat Original Content Campaign
Use of Social Platform
Finalists:
Comedy Central – Snapchat Original Content Campaign
CONACO, Turner and Universal Pictures – CONAN Remotes: Ride Along 2 with Kevin Hart and Ice Cube
National Geographic Channels – MARS #CountdowntoMars Twitter Campaign
Use of Twitter
Finalists:
truTV – #truTVisAThing brand awareness campaign
Turner Sports – Shaqtin' A Fool
WWE
Use of Video/Moving Image
Finalists:
AT&T – DIRECTV NOW
Comcast – XFINITY On Campus: Administrator Direct Mail
UX/UI Design
Finalists:
AT&T – DIRECTV NOW
USA Network – COLONYTV.COM
Verizon FiOS Mobile App
Virtual Reality Content
Finalists:
CONACO, MEC, Turner – AT&T and CONAN Comic Con 2016
Crown Media Family Networks (Hallmark Channel) – Santa's Wild Sleigh Ride Virtual Reality Roller Coaster
National Geographic Channel – MARS "Make Mars Home" Digital Companion Site
USA Network – Mr. Robot Virtual Reality Experience
Website Design
Finalists:
AT&T – DIRECTV NOW
Comcast – XFINITY New Customer Purchase Flow
USA Network – COLONYTV.COM
Website Redesign
Finalists:
Comcast Digital – XFINITY My Account
Justice Network – JusticeNetworkTV.com
NBCUniversal – NBCUniversal Content Distribution Marketing Site Redesign
YES Network – YESNetwork.com
---
Tech Awards Finalists
Innovator of the Year
Winner:
Brent Smith, Evolution Digital
Rising Star
Winner:
Kevin Liu, Boingo Wireless
Cloud Solution
Finalists:
Harmonic – Cloud-Native VOS Offerings: VOS Cloud Platform & VOS 360 Service
CSG International – Ascendon
Text100 for Adobe Marketing Cloud – How Adobe Primetime is powering TV's digital transformation for brands and consumers alike
Commercial Product, Service or Software
Finalists:
Harmonic – Cloud-Native VOS Offerings: VOS Cloud Platform & VOS 360 Service
Mediamorph Platform
Nominum – N2 Engage
Connected TV/Smart TV Solution
Finalists:
Mariner xVu – Operational Analytics
Verimatrix – Securing Boingo's Innovative Military TV Service
Engineer of the Year
Finalists:
Sherita Ceasar, Comcast
Mihai Dan Florea, Boingo Wireless
Belal Hamzeh, CableLabs
New Product Award
Finalists:
Harmonic – Cloud-Native VOS Offerings: VOS Cloud Platform & VOS 360 Service
Layer3 TV
Nextologies
Nominum – N2 Reach
OTT/SVOD Support Product or Service
Finalists:
Cisco Infinite Video for OTT
Harmonic – Cloud-Native VOS Offerings: VOS Cloud Platform & VOS 360 Service
Interra Systems – Innovative Software-based OTT Monitoring Solution for ABR Content Delivery
MediaHound – NextQueue
Mariner xVu – Operational Analytics
Mediamorph Platform
OTT/SVOD Service Product
Finalists:
Starz – Direct-to-Consumer SVOD service
Turner – FilmStruck from Turner Classic Movies
The Weather Channel – Local Now
WWE Network
Overall Tech Innovation Award
Finalists:
CommScope – The New OM5
NBC News Digital – Virtual Democracy Plaza
Ooyala Flex
Text100 for Adobe Marketing Cloud – How Adobe Primetime is powering TV's digital transformation for brands and consumers alike
R&D Team of the Year
Finalists:
BBC Worldwide North America
Boingo Wireless
Tech Advertising Campaign
Finalists:
BBC Worldwide North America – BBC.com for Boeing: "Technically Possible"
EPIX and Ayzenberg Group – BerlinStation.com Interactive 360-Degree Experience
Tech Partnership
Finalists:
CommScope/Beam Wireless/Carolina Panthers Bank of America – Stadium Project
Verimatrix – Securing Boingo's Innovative Military TV Service
Tech Team of the Year
Finalists:
Altice USA – FTTH Team
Boingo Broadband Engineering Team
Comcast Smart Home Engineering Team
Technology Exhibit, Display or Stunt
Finalists:
Crown Media Family Networks – Santa's Wild Sleigh Ride Virtual Reality Roller Coaster
CableLabs – How Cable is Ushering The Arrival of the Near Future
Samsung Gear – VR Rollercoaster at CES
TV Everywhere/Authentication System
Finalists:
Synacor – The End of TV Everywhere Logins: The Real Opportunity of Home-Based Authentication
Verimatrix – Harmonized Rights Management for Multi-DRM Video Services
WE tv App
Wireless/WiFi Solution
Finalists:
ARRIS –  ServAssure Alarm Central
Boingo Wireless – Boingo Broadband
Mariner xVu – Mariner WaveGuide
Need help registering for the Multiscreen Awards Breakfast? Contact Alex Virden – 301-354-1619 / avirden@accessintel.com