What the Hop is All This Fuss About?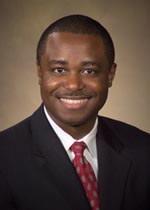 Sam Divine, Jr.
Recently, DISH announced a new DVR with an option to skip or hop over ads. As a consumer, my initial reaction was, "Wow! This is cool." Then I started to think about it from a professional's perspective: if I were in cable or a broadcaster.
Cable competitors would have to consider at least two possible responses. First, do you launch a similar product? One risk with launching a similar product is the impact on retransmission agreements. As we have seen, broadcasters have not responded kindly to DISH's decision. Another obvious risk with this response is cannibalizing your own ad sales business if consumers demand this feature for cable nets. That almost automatically lends support to the second response: do nothing.
The do-nothing response involves waiting for the courts to decide the cases between DISH and broadcasters. I'm not a lawyer and am not qualified to assess either side's probability of victory. However, the do-nothing response is also risky because you will lose some customers to DISH in the interim. And, some of those customers may not come back. So, what do you do?
Before discussing my opinion, let's review both sides from a consumer's perspective. For broadcasters, it is not surprising that they hate this and have responded the way they have. Advertising is still a major revenue source. Even though most DVR homes already skip ads, broadcasters need to protect the current model. The average consumer—more specifically the average DVR consumer—will view the broadcasters' response negatively and see DISH as the innovator providing what the consumers want. Ironically, the more broadcasters strike at DISH, the more they provide DISH free marketing and appear negatively to consumers. One has to wonder if DISH factored the broadcasters' response in their marketing strategy. If they did, Sun Tzu would applaud.
Now, let's review a few facts that help frame my opinion on how cable should respond: 1) DVRs are still in the minority of homes. That may be because of the additional costs for DVRs. 2) DVR users are already skipping ads as mentioned earlier. Some subs have even found ways to program 30-second skips on their providers' remotes.
An alternative for the broadcasters and cable may be to focus on the majority of the digital subscriber universe. You know, those that do not have DVRs. Highlight VOD programming and the fact that most top shows are available for free with fairly quick turnaround. Maybe even speed up the turnaround time to VOD. Highlight that, through VOD, those non-DVR subscribers can avoid DVR costs.
There is also a possible detail that may work with cable subscribers. DISH enables ad skipping by recording 12 hours of content (primetime shows for 4 broadcasters) per night. This takes up part of the additional storage offered; storage that, with VOD, is not needed.
As dynamic ad insertion (DAI) rolls out across the country and targeting continues to improve, VOD should be a greater focus. DAI might be an opportunity to market VOD as an alternative to DVRs (no storage concerns, no HD/SD recording tradeoffs, etc). VOD is a less expensive way for subscribers to time-shift viewing and, because of disabled fast-forward, protects advertising. With fast-forward disabled in VOD, at least you know ads are being watched. And, with targeting, you have a better chance the consumer may want to watch the ads shown.
Let's stop imagining that ads are being watched in DVR homes. I'm not naïve to think VOD advertising will overtake linear immediately, but steps need to be taken in that direction. The advertising community knows the existing process is less effective than it used to be. VOD seems like an alternative that is similar to the Web in terms of accountability. Give it a shot or someone other than DISH will even more successfully attack the linear advertising model.
(Sam Divine, Jr. is a consultant, speaker, and author. He is CEO of Cross Atlantic Business Advisors, LLC and author of
BATTLEGROUNDS to BOARDROOMS: Life Lessons from The Liberian Civil War to Corporate America
. Follow Sam at
www.crossatlanticadvisors.com
or
www.twitter.com/samdivinejr
)