Virtual MVPD Sub Counts Offer A Different Point of Vue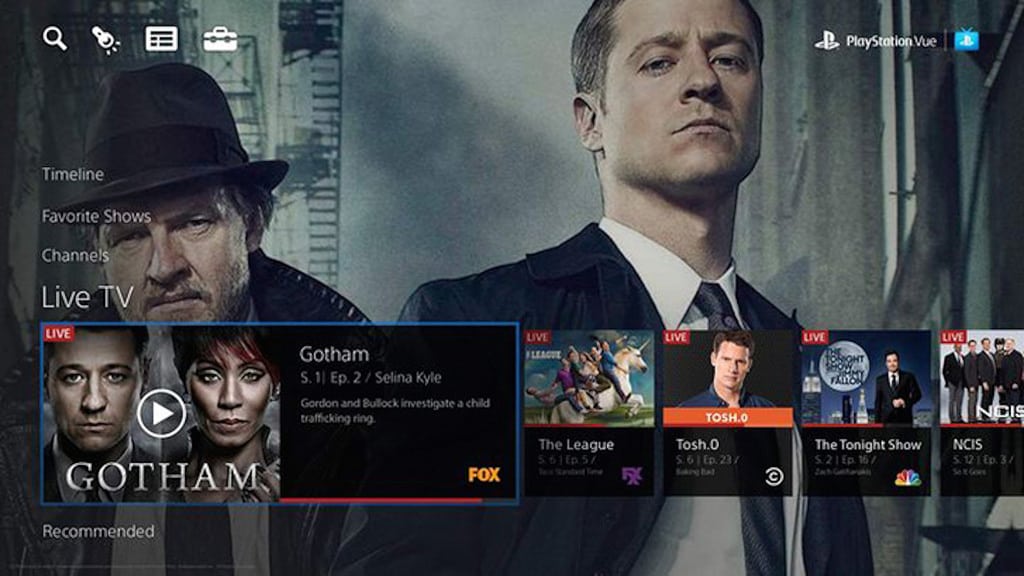 The virtual MVPD landscape is beginning to come into clearer focus, with subscriber counts—either announced or reported—giving industry observers some idea of which services are capturing market share in the distribution model's early days.
DISH's Sling TV, the cheapest option on the market, is the clubhouse leader with more than 2mln subs. DirecTV Now celebrated exceeding the 1mln mark last year. Earlier this month, CNBC reported that Hulu's live TV service and YouTube TV—both of which launched last year—have accrued 450K and 300K subs, respectively. Even Fubo TV, the independent sports-centric service, announced it surpassed 100K customers last year.
Then there's Sony's PlayStation Vue, which entered the market in early 2015. BTIG Research estimates the service has about 500K subs, putting it on similar footing to Hulu despite a two-year head start.
All of the services have room to grow. UBS in late 2016 projected about 15mln Americans could subscribe to virtual MVPDs by 2020. More recently, The Diffusion Group forecasted virtual MVPDs could account for 14% of the US pay-TV market by 2030 (it also expects traditional pay-TV subs to decline by 26% in that time).
Assuming virtual MVPDs catch on as projected, the question becomes which ones will be leaders in the space and which ones will be left behind.
"I think the key is either driving the price point down or to figure out a way to differentiate the product from the growing set of peers," said BTIG Research's Rich Greenfield.
PlayStation vp and head of Vue Dwayne Benefield considers the added competition in the space a positive, saying it has increased awareness of the virtual MVPD market. He noted the company has seen growth accelerate as each new entrant has emerged.
"It was just two of us [Vue and Sling TV] for a couple of years, and that was a challenge for awareness," he said. "There was a lot of education needed. I think the entrance of a few others has actually increased the awareness and peoples' openness to looking at the internet for delivery of their pay television."
The primary acquisition avenue for Vue is the PlayStation Network, which Benefield said has more than 70mln active gamers, most of whom are "heavily engaged" (average usage per session is more than five hours).
Still, Vue is on a mission to cast a wider net by dispelling the misconception that only PlayStation users can take advantage of the service. In fact, it is available on the majority of major streaming devices like its peers.
The company hit a milestone last year when overall usage on non-console devices surpassed usage on PlayStation consoles. Still, more than half of the service's signups originate from PlayStation consoles, an indicator of the need for broader customer acquisition. In terms of differentiators, Vue is counting on several features within its user interface to lure customers. The service allows users up to five simultaneous streams, more than any of its competitors, which makes it ideal for families that want to watch TV on the go. It also offers a Multi-View feature that allows viewers to watch three different programs at once, making it a great tool for sports fans.
For now, Hulu and Sling TV have the strongest differentiators on the market. With its SVOD service rolled in, Hulu can offer tons of back content, plus originals. Sling TV has the appeal of its low price point. Going forward, it will be important for Vue and its peers to develop significant value adds to lure the increasing number of cordcutters.