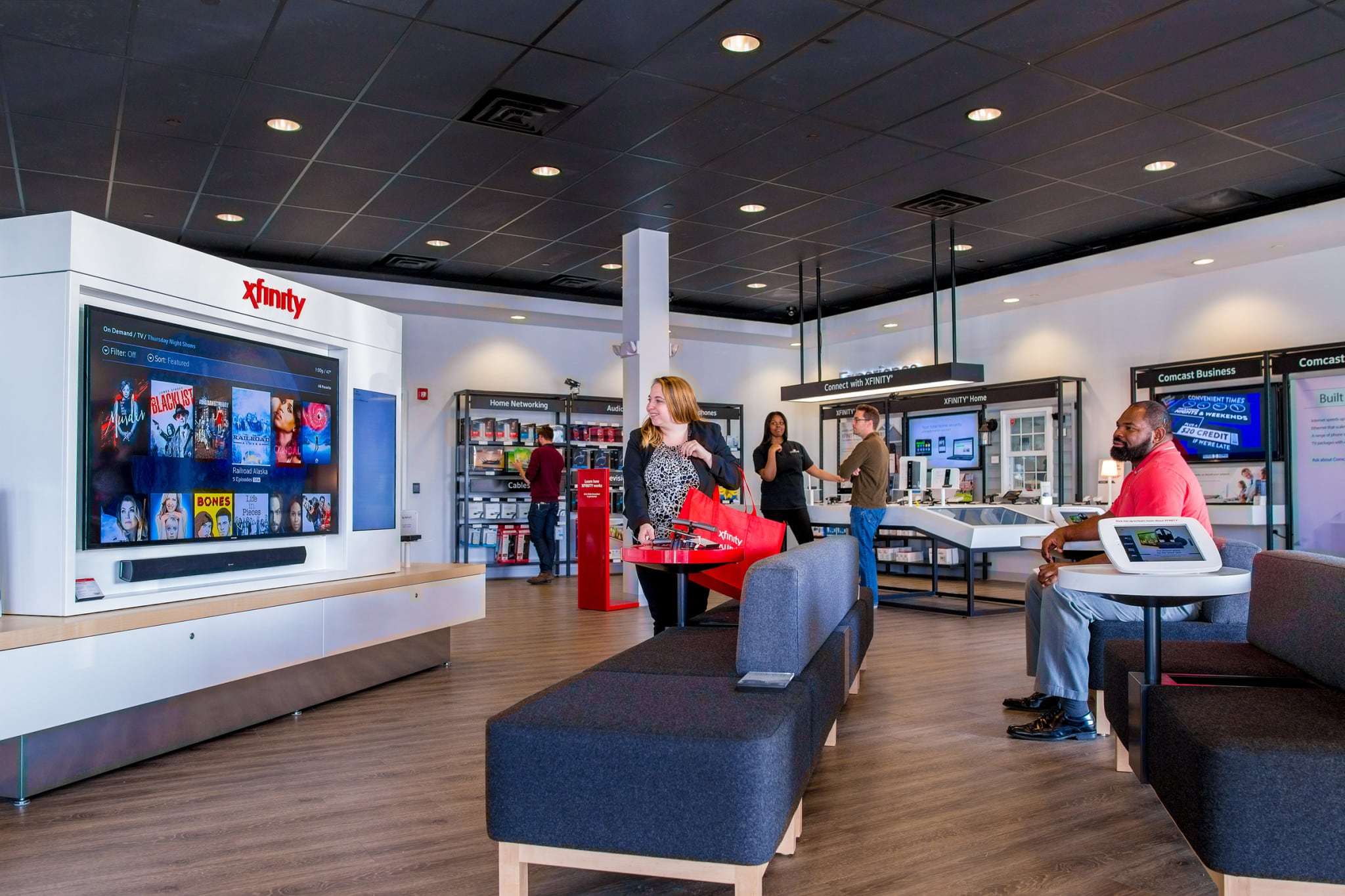 Please enjoy this special preview of the upcoming Top Ops issue of Cablefax: The Magazine. The July edition salutes MSO and independent operators and executives that go above and beyond to meet today's market demands. Congratulations to MSO of the Year Comcast, Independent Operator of the Year Shentel and all our honorees!
MSO of the Year: Comcast
It's been just over two years since Comcast made a huge push to improve customer experience. While various internal measures are at all-time highs, customer experience evp Charlie Herrin believes one of the most telling signs is that virtually every meeting includes talk about the experience. In a one-year period, agent-handled calls dropped by 22 million. That progress played a key role in Cablefax awarding Comcast its MSO of the Year award. The customer is center in decisions such as adding Netflix to the X1 platform and even how the company is approaching the launch of wireless. "We're changing the way we do business in a way that's beneficial to the customer," says Comcast Cable CEO Dave Watson.
MSO Technology Innovation: Altice USA
Altice USA isn't content to just run its first cable systems in the US. It's taking a leadership role with a five-year plan to deliver fiber to the home across its footprint and has created a home hub for customers. The fiber deployment builds on the existing HFC network and leverages proprietary technologies developed by Altice Labs. Other cable companies are making news with 1 gigabit offerings in select cities, but Altice USA has decided to go all in. "We see the 10 gigabit future, and our full-fiber network will be able to support the connected world of the future," says Hakim Boubazine, co-president and COO of Altice USA.
MSO Product Launch of the Year: Layer3 TV
After years in stealth mode, Layer3 TV took the wraps off its cable service last year, launching in Chicago and soon other markets, including DC and L.A. While it has a roster of cable veterans—from CEO Jeff Binder to the recent addition of Joe Rooney as CMO—this is not your father's cable company. A focus on the customer is arguably Layer3's secret weapon. The company's customers can tweet them or text them anytime of the day. It's added live and on-demand 4K content and even put a modern twist on truck rolls with a fleet of Tesla and BMW vehicles. "We felt that there was an unmet need for the 50 or 60 million American households that aren't ever going to go to skinny bundles that love TV, that want better video quality," Binder says.
MSO Social Responsibility: Cox Communications
Cox Communications took its five-year-old low-cost broadband program Connect2Compete to a new level earlier this year through a new partnership with the American Library Association. Getting low-income families connected to the Internet is only half the fight, with the MSO looking to evolve the program to focus on more digital literacy training, citing stats that show those who receive formal training are significantly more likely to use the Internet to pursue economic opportunities. Cox's new relationship with ALA gives families access to digital literacy training and resources in their local libraries and online, while also helping to promote Connect2Compete. "We urge more corporations to follow Cox's lead and leverage the expertise, technology infrastructure and digital resources offered by our nation's libraries," says ALA president Julie Todaro.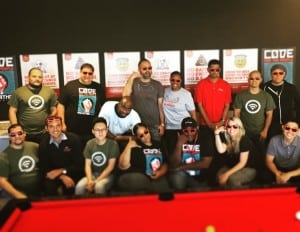 MSO Customer Care Award: Boingo
Boingo takes super serving the customer to a whole new level. After recognizing enlisted military living in the barracks of Army, Marine Corps and Air Force bases as an underserved market, it set out to create a service that fits into a soldier's mobile lifestyle. There are no installation appointments, with customers able to sign up wirelessly and take service with them as they move around. Boingo uses SMS text messages to alerts subs of potential outages due to weather or military construction. And when a customer does actually need to call, there's a real person on the line. "The way in which we view customer care is not as a call center. It allows us to gain incredible insights into what's happening in the field and we can leverage those insights to improve and enhance our products," says product and customer experience vp Scott Ewalt.
MSO Community Service: Charter Communications
Charter is well on its way to achieving its goal of improving 25,000 homes by the year 2020 through its Spectrum Housing Assist program. It's linked up with national nonprofit Rebuilding Together to transform the lives of low-income homeowners by improving the safety and health of their homes and revitalizing communities. Since 2014, more than 2,000 Charter volunteers have donated time to improve more than 8,000 homes. Charter's on track to reach its halfway mark of 12,500 homes this year. The mission to improve the outside of the home makes sense since Charter's business is about making the inside of the home better. And then there's the feel-good factor. "You're essentially helping someone else and that's a feel-good moment that you can take back to your everyday work," says said director of corporate social responsibility Kirsten Young.
MSO Regional Executive of the Year: Steve Purcell, Mediacom
Mediacom group vp Steve Purcell manages the company's operations in Missouri and Kansas, as well as the bulk of Iowa. That's no small footprint, especially since his team was largely responsible for making Iowa the nation's first gigabit state. The company launched 1 gig service across its entire Iowa footprint, meaning more than 300 Iowa communities are passed by its fiber network. "From a technical perspective, it took an awful lot of work from an awful lot of people to get all the engineering in place," Purcell says. The payoff was huge though, with Iowa towns with populations as small as 250 people now having that fast connection to compete. Known as a strong communicator, Purcell's on a mission to help narrow the digital divide.
MSO Lifetime Achievement: Neil Smit, Comcast
It's hard to sum up Neil Smit in just a few words. Former Comcast CEO. Ex-Navy SEAL. Strategist. Previous Charter leader. Industry heavyweight. Comcast chairman/CEO Brian Roberts may have said it best: "There are few people in the cable industry who have his breadth and depth of experience." Smit made the decision this year to cut back to part-time and move to the role of vice chairman of Comcast Corporation this past spring, citing in part injuries sustained in his previous career. While we may be seeing less of him, his impact—including helping to transform Comcast into the top cable company in the nation—will be felt for years to come.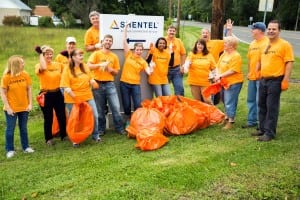 Independent Operator of the Year: Shentel
Shentel may be more than 100 years old, but when it comes to cable, it's still a youngster. It didn't really make a big entry into the market until 2008 with the purchase of cable assets in Virginia and West Virginia through Rapid Communications. But in that relatively short time, the company has made a name for itself through innovation. It was the first to offer dial-up Internet in the northern part of the Shenandoah Valley of Virginia, and it launched its first fiber-to-the-home project in 2012, well before today's fiber craze. Keeping its rural base in mind, Shentel launched a unique pay-as-you-go offering that allows customers to re-up service at Family Dollar stores. "We've always tried to find ways of providing services to our customers that you could get in the major metropolitan area, but weren't always available in rural America," says COO Earle MacKenzie.
Independent Project Launch: Jackson Energy
The desire to provide the best experience for customers drove Jackson Energy Authority to look for ways to offer a single interface for all its video entertainment needs. Management was impressed with TiVo, but with fewer than 100,000 subs, JEA knew it wasn't going to get very far with attempts at direct integration. So, the operator jumped when NCTC began planning a co-op deal with the tech company. But more than that, JEA has been an evangelist of the solution. "I can't tell you how many operators we've sent over to [JEA's] facility to tour and meet with … staff and go through everything that it entails from an operator's point of view to get into the TiVo deployment," says NCTC senior director Doug Hull.
Independent Marketing Initiative of the Year: CTV BEAM Rebrand
Cable TV of East Alabama was ready for a new name that showed it's more than just a cable company. Enter CTV BEAM—an acronym for Bringing East Alabama More. Getting the new brand out into the community meant trying new things, such as promoting local arena football and high school teams. It made sense since a local focus has always been a big part of the company, whatever its name. CTV BEAM's list of community connections is extensive, including live streaming of everything from high school football to band concerts. "Most important to us is our family—and everybody loves to see their family on TV," says director of operations and marketing team member Melissa Gauntt.
Independent Community Service Award: GCI
Alaska's GCI has been steadily building its community service program to help employees give back to their own communities. In 2016, 485 employees participated in the program, twice as many as in 2015. That number accounts for almost a quarter of GCI employees in the state, and the 4,327 hours of company time that they spent volunteering were valued at more than $158,000. Projects included everything from helping raise money for nonprofits (GCI svp and gm of consumer services Paul Landes raised $121,000 for Covenant House by sleeping outside) to flying in students from remote villages to compete in the state's Academic Decathlon.
Independent Financial Executive of the Year: David Hoffer, MCTV
David Hoffer's title at MCTV may be COO, but his responsibilities extend way beyond what that role traditionally means. Drawing from both his financial and technological backgrounds, Hoffer (who is a CPA) works with president Bob Gessner in formulating strategy, developing technical solutions, and making sure those plans are fiscally feasible. A money man, Hoffer's many contributions include SubscriberWise, a service that now saves MCTV and other operators money by evaluating potential customers' credit. He's also led the push to use data to streamline MCTV's customer support. Gessner sums Hoffer up succinctly: "He's the smartest person here."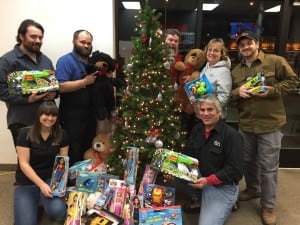 Independent Advocate Award: Tina Pidgeon, GCI
Tina Pidgeon is a tireless advocate for GCI and independent cable. As general counsel, chief compliance officer and SVP of governmental affairs for Alaska's largest data, wireless, video and voice services provider, she played a pivotal role in the company's impending purchase by Liberty for a cool $2.7 billion. But if you ask her about her biggest accomplishment in the past year, she'll point to how she's serving GCI's customers. "I think with every Administration, this one included, there is opportunity to ensure we have the best environment to serve our customers and to innovate, and sometimes that calls for change and sometimes that calls for consistency in policies. As indie operators, were used to navigating those waters," she tells us.
Independent Lifetime Achievement: Richie Arnold
Richie Arnold just retired as CEO of Conway on May 31 after spending nearly 40 years at the Arkansas-based electric utility company. That means he's seen everything from the introduction of video in 1980 to the launch of broadband to the premiere of 1 gig residential service just last December. While Conway may be the biggest benefactor of his expertise, it's not the only one. He was a principal player in the Mid-American Cable Association, as well as an instrumental voice for both ACA and NCTC. Arnold's retirement doesn't mean his presence won't still be felt at Conway. He'll have a role with the new Arnold Innovation Center that's being erected in a Conway building. It's meant to encourage entrepreneurship. "That's becoming something of a lost art," he says.
Cablefax: The Magazine's Top Ops edition will be released in July at The Independent Show in Indianapolis. Ad sales close is July 6. For more info on advertising opportunities, contact Rich Hauptner (rhauptner@accessintel.com) or Olivia Murray (omurray@accessintel.com).