TiVo Digs Into Cord-Cutting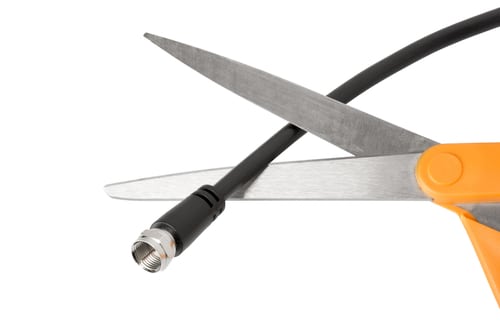 TiVo released its Q4 2016 Video Trends Report, which brings insight into the state of pay-TV. Of the 17 percent of the respondents without a pay-TV provider, 19.8 percent of the segment of cut service in the last 12 months. The three main reasons for cutting pay-TV service are its high expense, the use of Internet streaming services, and the desire for only basic channels through an antenna.
This data demonstrates why over-the-top (OTT) services continue to play a major role in cord-cutting. Due to their low price point, OTT services have become popular, igniting a sense of urgency for pay-TV providers to offer new "slimmer" pay-TV packages delivered in an Internet/streaming format. On average, respondents chose 18 channels to compose their ideal line-up. Additionally, the average price respondents want to pay for self- selected channels is $25.82 per month, or $1.68 per channel, per month, with ABC, Discovery, CBS, History and NBC leading the pack. When respondents were asked if they plan to change pay-TV providers in the next six months, just under half said they potentially could leave it all together.
According to the survey results, 84.7 percent watch live TV on a daily basis, with 71 percent watching previously recorded/DVR'd TV shows/movies on a daily basis. Amazon Prime (free movies with Prime subscription) increased slightly quarter-to-quarter, 6.7 percent year-to-year, 9.6percent over two years and 14.7 percent over three years. Monthly spending trends show that more than half spend $6-14 a month on SVOD services each month, with Netflix as the clear leader in the industry.
TiVo wanted to determine if respondents were watching fewer NFL games and, it turns out, they were. Survey results showed that 18.2 percent of respondents were watching fewer NFL games than they did one year ago. What prompted the decline? While the top three answers were no surprise (my schedule is busier this year; games are not as exciting this season; too many commercials), 23 percent answered "other." Of the "other" responses, 46.5 percent wrote that they changed their NFL game viewing habits because of political issues (like, kneeling during the national anthem).
TiVo's objective is to use real consumer opinions to uncover key trends relevant to pay-TV providers, digital publishers and CE manufacturers. They then share the findings in hopes that video service providers leverage the information to improve and develop applications and features that will enhance the overall TV viewing experience.