Televisionaries – How Television Went From Analog to Digital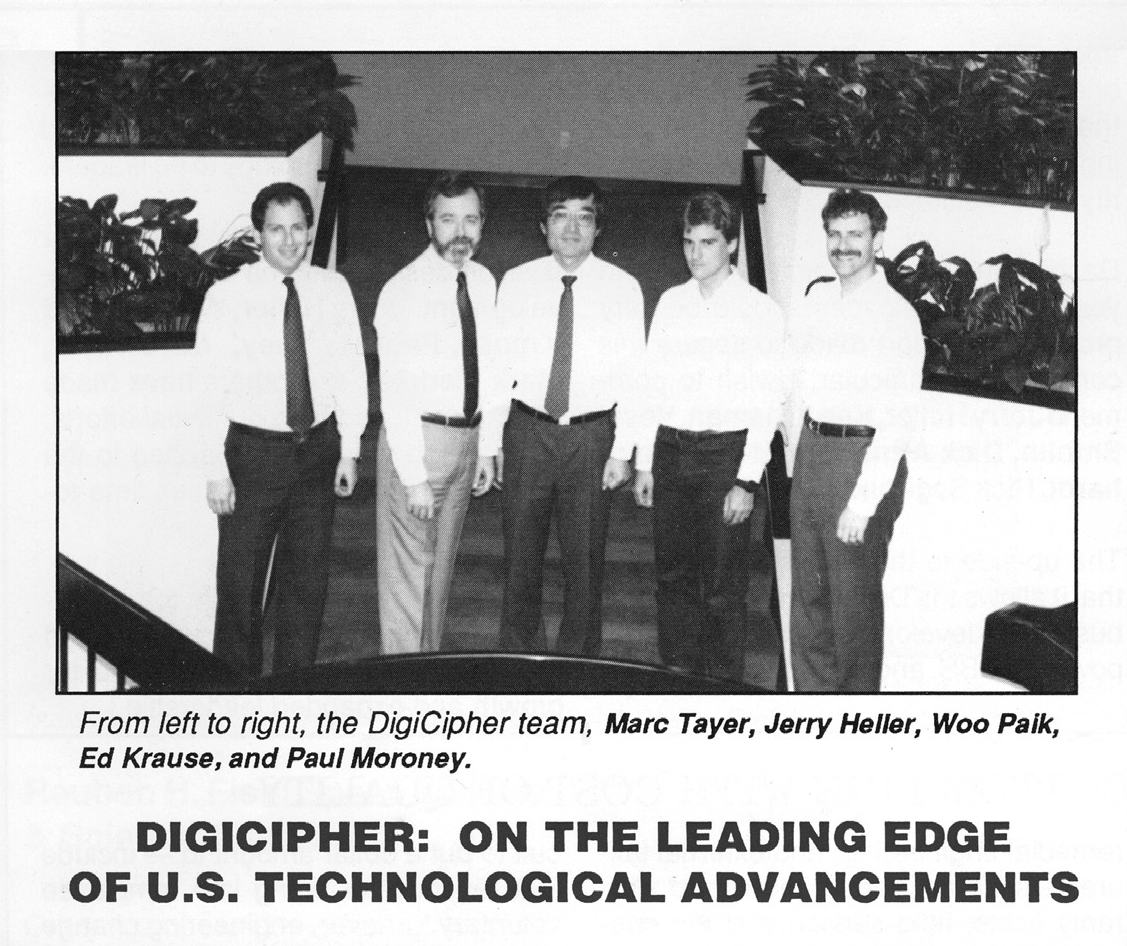 Today is the 25th anniversary of when General Instrument (now Arris) submitted the world's first digital HDTV system to the FCC. And the rest was history—an interesting saga with twists and turns that shaped the industry today.
"The submission itself, once it hit the news wire, was a technical shot heard around the world, startling government bureaucracies and corporations throughout the United States, Japan, and Europe," writes former GI exec Marc Tayer in his new book Televisionaries, Inside the Chaos and Innovation of the Digital Revolution.
With Japan and Europe's HDTV efforts based on analog technology, GI's secret project in its San Diego labs blazed the path for digital TV today. Tayer's account of the creation of digital TV is a trip down memory lane—from the 1992 Western Show where then-TCI chief John Malone articulated his 500-channel vision to the launch and shuttering of Cablevision's Voom HD service, of which he was a part of. It's both a history lesson and a look ahead, with Tayer prognosticating on what's ahead—from glasses-free 3D to UltraViolet.
In honor of today's anniversary, we asked Tayer a few questions of our own.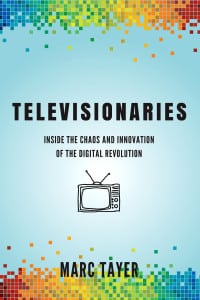 Did you know when GI's DigiCipher HDTV system was submitted to the FCC in 1990 how monumental it really was?
We [GI] felt we were on the front end of a tectonic shift in the television space, but we didn't know exactly where things were headed. It felt like being on a rocket without knowing where we were going to land. We anticipated it would take many years for the HDTV market to develop, so we put most of our engineering resources into developing our digital standard definition (SDTV) system for satellite and cable. That decision led to billions of dollars per year of new revenue for GI in the 90s, with customers like HBO, ESPN, PrimeStar, TCI, and Comcast, and resulted in Motorola acquiring GI in 2000 for $17 billion.
What has the industry learned from the story behind digital television?
The industry learned to embrace new technology wholeheartedly and to be more proactive in an increasingly competitive world. For example, the reason John Malone and TCI jumped on GI's digital cable bandwagon in the early '90s was twofold. First, Malone knew digital TV technology would enable DirecTV and others to launch new services, and cable needed a strong competitive response. Second, he was prescient about the digital future, realizing it would be a massive platform to ride into the future. I hope the cable industry also learned that major innovations can come from big companies, not just startups. And that while standards are clearly important, there should be adequate provision for competitive innovation and proprietary technologies.
Do you see technology on the horizon that could have a similar revolutionary impact on the industry?
It's important to distinguish between revolutionary and evolutionary changes. Going from analog to digital TV fits in the former category, as does the broadband Internet. Both were disruptive platforms creating industry upheaval and driving entirely new paradigms for content delivery and consumer behavior. We're now living at the fertile intersection of digital TV and the broadband Internet, a very exciting but confusing time. I believe Ultra HD (4K) with HDR (High Dynamic Range) and wider color space will be a big deal, but it is more of an evolution from the pre-existing digital TV platform. The next true revolution could be social TV fused with enhanced reality, and eventually virtual reality. In fact, the brief Epilogue of Televisionaries is called "2101, A Video Odyssey."
You were right there in the thick of the Voom controversy that resulted in it shutting down. If the board had went the other way and kept it running, what do you think it could have been?
If Cablevision's board had stayed with Voom, and invested the necessary $1 billion or so, Chuck Dolan and his team could have made it the industry's leading HDTV content and distribution platform. Voom could have grown to several million DBS subscribers, as well as potentially being a wholesale content delivery platform for other distributors.
Why did you decide to write the book?
I wrote Televisionaries because I felt it was an amazing story that had to be told. So much has been written about computers, chips, software, and the Internet, but so little about digital TV and how it transformed the media business. With Netflix and YouTube now in the limelight, it seemed like the origins of digital TV had become lost in history. Fortunately, from my time at GI, I had saved a treasure trove of magazine articles, newspaper clippings, and documents from the early days, when it literally felt like we were in a race to change the world. I also had access to a lot of key people who were willing to tell me their personal stories and help me fill in the gaps.