Rutledge Retiring, Winfrey to Serve as Charter CEO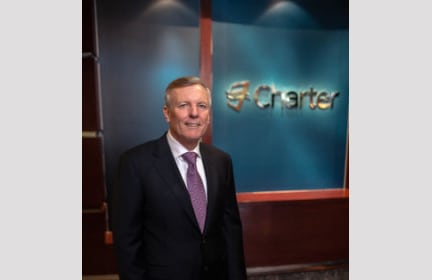 Charter has named Chris Winfrey President and CEO, effective Dec. 1, with Tom Rutledge shifting to Executive Chairman through the end of his contract in November 2023.
Rutledge, 69, is retiring after 50 years in the industry, with his career beginning as a technician in 1972 while still in college. He held top leadership positions at Time Warner Cable and Cablevision prior to becoming CEO of Charter in 2012.
Rutledge's longtime right-hand John Bickham will retire at the end of this year, which prompted many to wonder if the Charter chief would be far behind. Winfrey served as Charter's CFO for more than a decade before being tapped as COO last October in a series of exec changes as Bickham shifted to a vice chairman role. Winfrey is a familiar face to the press and analysts, making frequent appearances at investor conferences over the years.
As Executive Chairman, Rutledge will maintain oversight of Charter's Government Affairs and help guide the transition.
This is the second major CEO shift in recent weeks, with Altice USA announcing that Comcast exec Dennis Mathew would take over from Dexter Goei as CEO of the company effective Oct. 3.