Just Released – Cablefax's Top Ops Magazine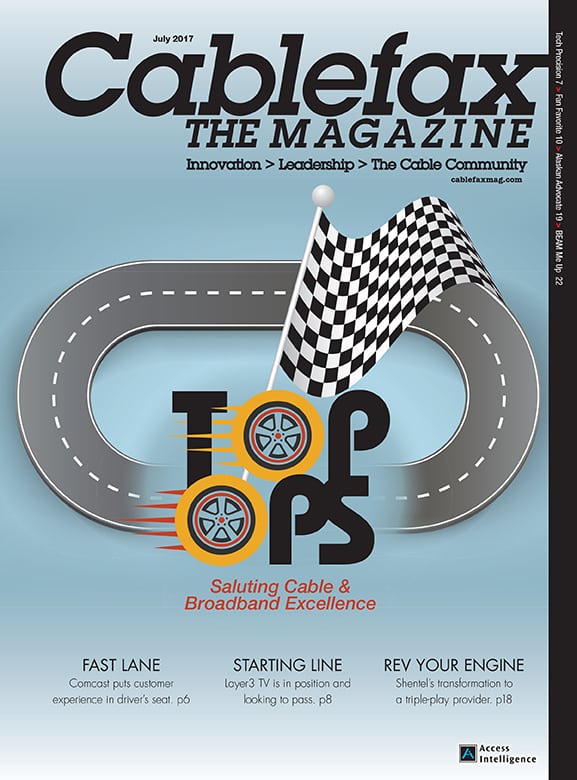 Cablefax: The Magazine's 2017 Top Ops issue is now available, featuring profiles on MSO of the Year Comcast and Independent Operator of the Year Shentel.
We delve in to what makes these and other cable companies, such as Layer3 TV, Altice USA and CTV Beam, leaders in the space. The magazine also profiles several movers and shakers in the industry, including Comcast's Neil Smit and Conway's Richie Arnold.
Click here for the digital edition or pick up a hard copy at The Independent Show this week in Indianapolis.