Just Released: Cablefax Top Ops Magazine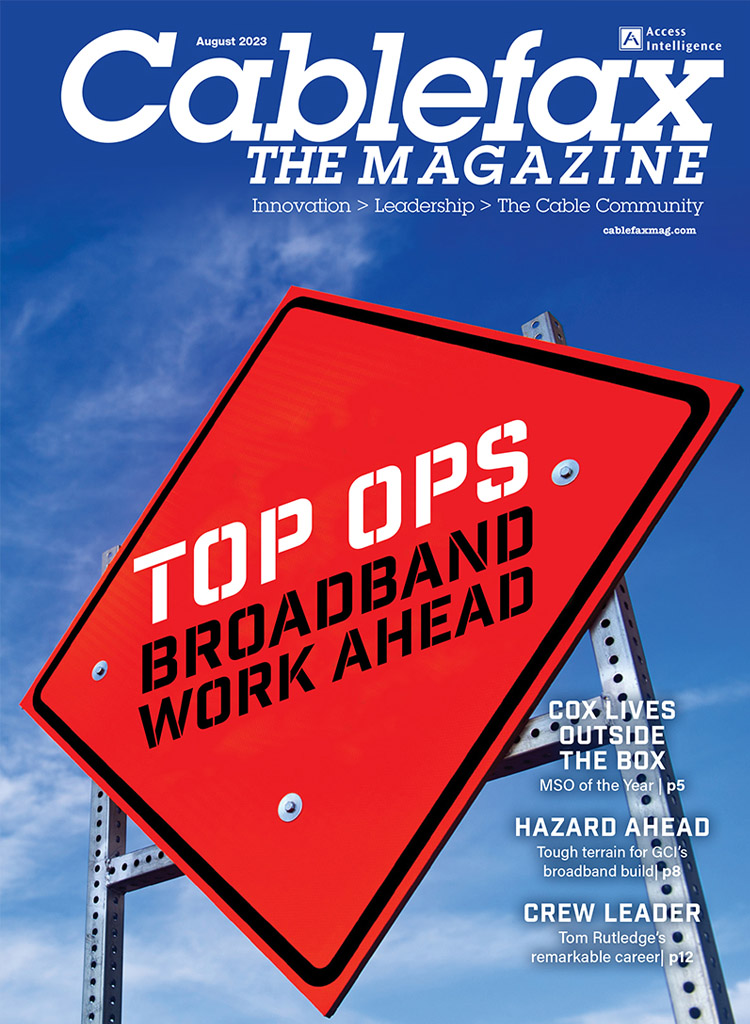 Congratulations to the 2023 Top Operators Honorees. Cablefax's annual Top Ops magazine recognizes excellence in a variety of areas, including marketing, technology, finance, lifetime achievement, customer service and community involvement.
Read our digital issue to hear from MSO of the Year Cox Communications, Independent Operator of the Year GCI as well as altafiber, Cable One, Comcast's Steve White and many other industry leaders. New this year is our first-ever Fiber Provider of the Year award with Metronet receiving the honor.
Last year, Cablefax bestowed its inaugural Founders Circle Award to former ACA Connects CEO Matt Polka. It's a special honor reserved for trailblazers who helped form the broadband and cable industry. Now the circle now grows a little wider with Charter Executive Chairman Tom Rutledge joining its ranks. Be sure to check out our profile on the Charter Executive Chairman and his 50-year career in cable. And visit CablefaxTopOps.com for sharable links of all the profiles inside the magazine.