Internet Essentials' Progress Report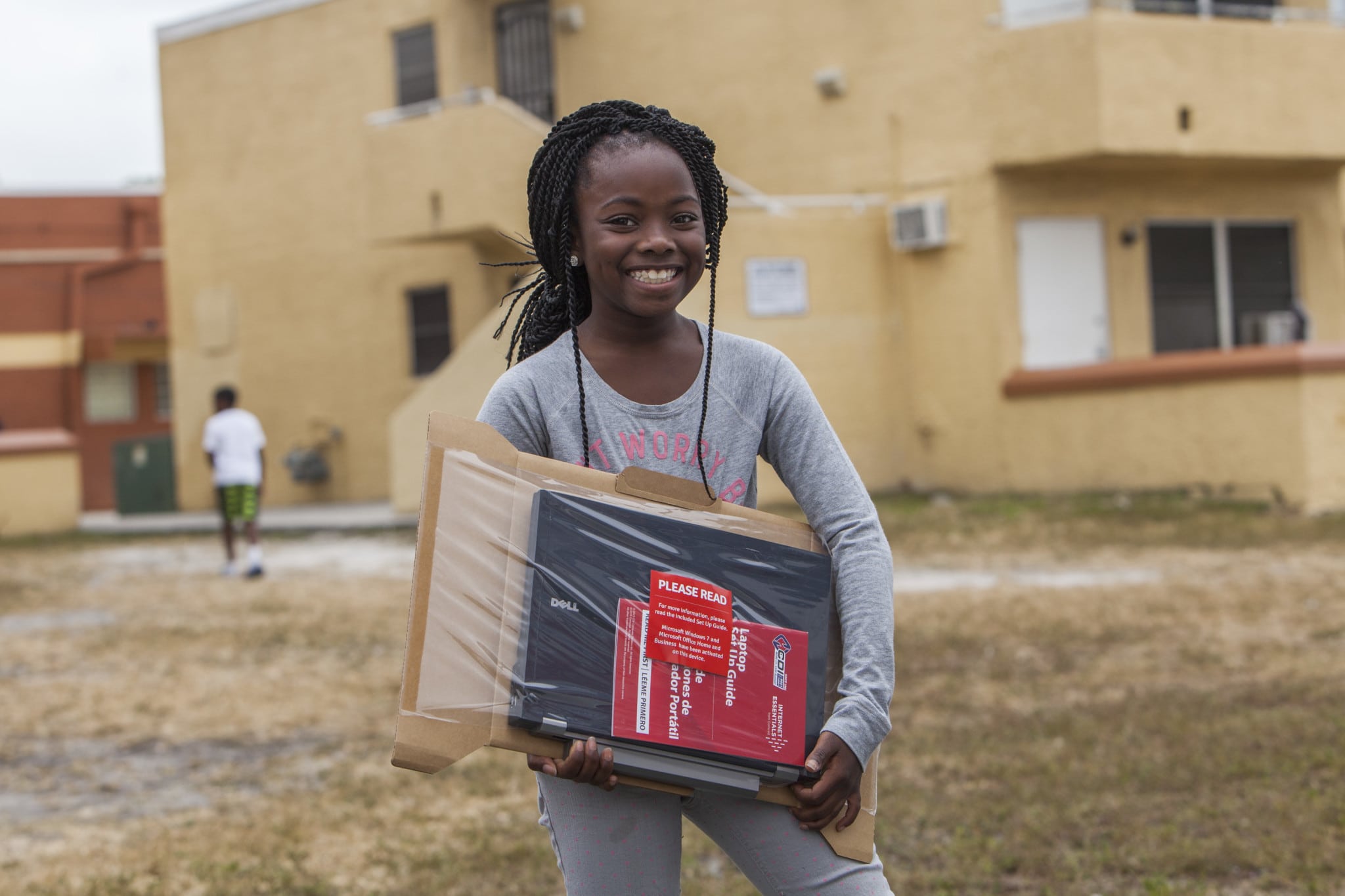 Comcast's Internet Essentials program has connected 3 million low-income Americans (or 750,000 families) to low-cost, high-speed internet at home, according to the Internet Essentials Five Year Progress Report released today (August 24). The announcement was made by David L. Cohen, Comcast Corporation's senior evp and chief diversity officer, and the program's national spokesperson Jackie Joyner-Kersee, a six-time Olympic medalist. The duo began their multi-city tour for the program's sixth back-to-school season following their announcement.
Over the next six weeks, Cohen and Joyner-Kersee will stop in Chicago, Houston, San Francisco, Denver and Philadelphia. At each city, the duo will announce, on behalf of Comcast, more than $2 million total in grants to community-based organizations that provide digital literacy training and internet access.
The report stated other Internet Essentials' achievements since the launch of the program in 2011. Comcast has invested over $300 million in cash and in-kind support to help fund digital literacy training and educational initiatives. In five years, the program has distributed 54,000 subsidized computers (at less than $150 apiece) and has partnered with more than 9,000 community partners to spread the word. Internet Essentials has impacted nearly 4.4 million people through its national and local nonprofit community partners. Comcast had donated more than $1.8 million in grants to create Internet Essentials Learning Zones, which are areas around the country (such as Atlanta, Baltimore, Chicago) where nonprofit partners work together to increase internet access and family-focused digital literacy. The program is offered at more than 55,000 schools in 39 states and the District of Columbia. The Internet Essentials English and Spanish websites, as well as its Online Learning Center, has had more than 6.4 million visitors. Additionally, Comcast has broadcasted 8.5 million public service announcements, which is valued at nearly $110 million.
The report follows Comcast's recent announcement to expand the program's eligibility to those households receiving HUD assistance. With 2 million HUD-assisted homes in Comcast's network, the expansion means that more than just school-aged children and their families will receive access to low-cost, high-speed internet at home. "In the last five years, we've learned that no single company or government program is ever going to fix the digital divide and that solving a big, difficult societal issue like this takes nothing short of a movement," said Cohen. "We are so proud that thousands of community partners around the country have helped us make a meaningful dent in the digital divide."