From AT&T to fuboTV – A CFO Q&A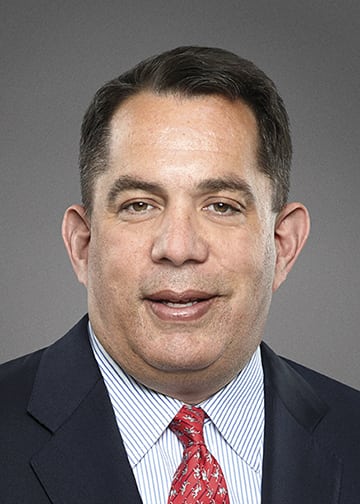 We caught up with former AT&T AdWorks CFO Joel Armijo, who has joined fuboTV as the sports and entertainment-focused OTT service's first chief financial officer. Fubo is gearing up to launch a broader, more sports centric offering, having recently completed deals with Fox, NBCU and others to more than double its lineup. The changes include the addition of Fox and Comcast regional sports networks. Armijo is no stranger to traditional TV, having previously worked at DirecTV and Cablevision. Armijo offered his take on where the industry is and why fuboTV caught his interest.
How'd you end up at fuboTV?
When I decided to leave AT&T, startups and certainly fubo were not on my radar. I've spent a significant time in the space, both from a content and distribution standpoint. I was committed to stay in the media/entertainment space. I'd been approached about some startup opportunities, usually in ad sales technology or just general organizations, and they just didn't resonate with me on a host of different levels.  When I was contacted about fubo, I was actually not familiar with them. I did some quick research and I was fascinated by their approach into the marketplace because we had a similar product at DirecTV called Yaveo. I saw how we kind of struggled with that product for a host of reasons. It wasn't really anybody's full-time job. It was tangential to the core. But we were going after a certain segment that fubo was attracting, but we'd gotten nowhere. When I found out how many subscribers fubo had, it was truly a brilliant approach to the marketplace. It's based on a very attractive macro target group—lean forward, uber soccer fan that wasn't currently being served through an aggregated product. That's what first caught my attention about fubo. Then I was really impressed by the investors. I heard [fubo co-founder/CEO David Gandler's] vision of where he ultimately wanted to be. David is an incredible evangelizer for fubo.
Is the fact that fubo has hired its first CFO a sign of its growth?
With these new affiliate agreements, the platform is at an inflection point. The opportunity has increased exponentially vs being a niche soccer post like it was before. David and the management team and the board agreed that this is probably the right time from a life stage standpoint to bring in somebody with significant industry and financial background.
You mentioned DirecTV's Yaveo. That was a Hispanic-focused OTT offering, right?
I think it was indicative of the challenges for a lot of these very large organizations to fully embrace the cannibalization of their existing business model. It's not in their DNA. It's not how people are compensated. And it's not necessarily in their skillset. Their core technology skillset is around networks. That is yesterday's model, which is a very static one. The space has become much more consumer focused, with much more interface technology.
What should everyone be looking for in the coming months?
The space will continue to attract new entrants and subscribers. For us, you will see in the coming weeks dramatic changes in the platform with the focus of the content we now have available. We're excited to move into the space with a much broader product offering. For the industry, it's a fascinating time for the space. If you look at the economic pillars that have historically supported it—whether its ad sales, subscribers, affiliate revenue—they're all under stress. The flipside is absolute consumption of video has never been better. Despite the threats to the existing business model, that's one of the reasons why I'm still incredibly excited about being in this space. We'll see whether it's a linear function or non-linear.