Ericsson's Mobility Report: Mobile Video Traffic Continues to Rise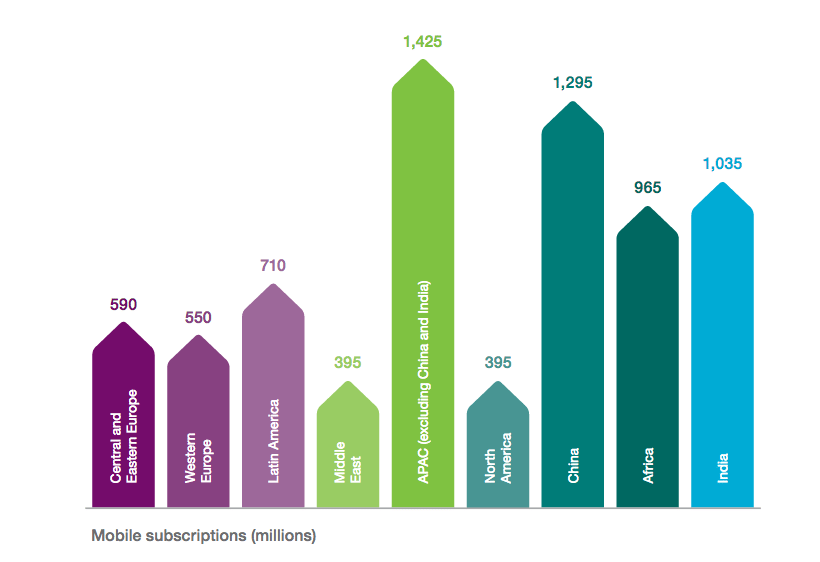 With the expansion of mobile video services by telcos and the increasing consumption of video on mobile devices, it's not surprising that in 2021, video will account for around 70% of mobile data traffic worldwide, according to Ericsson's latest mobility report.
Through 2021, mobile video traffic is forecast to grow by around 55% annually, Ericsson said. While social networking is forecast to grow by 41% annually over the coming 6 years, its relative share of traffic will decline from 15% in 2015 to around 10% in 2021, as a result of the stronger growth in the video category. The trend is accentuated by the growing use of embedded video in social media and web pages, which is considered video traffic in Ericsson's report. YouTube still dominates video traffic in most mobile networks and accounts for between 50–70% of total video traffic for almost all measured networks. In markets where Netflix has launched services, its share of video traffic can reach 10–20% of total mobile video traffic.
The emergence of new applications can shift the relative volumes of different types of traffic, but the proliferation of different sized smart devices will also affect the traffic mix, Ericsson said. For example, tablets are associated with a higher share of online video traffic than smartphones. Typically, tablets and smartphones are used equally for watching short video content, but tablets are used more for watching longer video content.
With the massive explosion of online video content, today's teens are streaming natives. When looking at total time spent watching TV and video content at home, they spend roughly as much time watching as others. In fact, when compared with internet users between 20-59 years old with smartphones, teens aged 16-19 reported similar overall viewing times at home to others both in 2011 and 2015, according to Ericsson. Ericsson found that between 2011 and 2015, teens increased their TV/video viewing at home on smartphones by 85% and nearly halved their time spent watching on a traditional TV screen. Older generations are slower to change. For example, 30–35 year-olds spent 4 hours more than teens in front of the traditional TV in 2011 and still did so in 2015. When TV/video viewing migrates from fixed to mobile screens, viewing situations spread out across the day. Teenagers have higher viewership and more video sessions for all parts of the day.
Interestingly, although teens use more Wi-Fi, they are also more inclined to pay for connectivity. Some 63% of teenagers surveyed in the U.S., Japan and South Korea say they would like to pay for improved mobile data speed and coverage, which is higher than other age groups. Overall, teens are also the heaviest users of data for smartphone video streaming apps and have the second highest rate of cellular video data consumption growth.