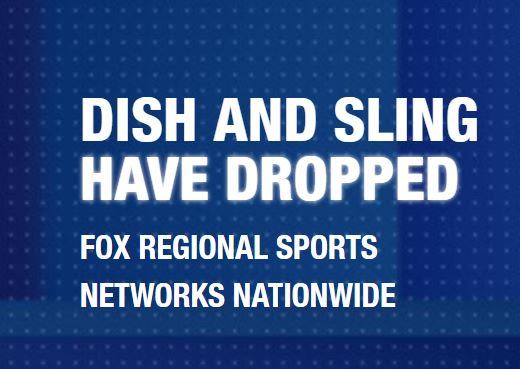 At noon ET Friday, DISH and Sling lost the 21 Fox Sports RSNs that Sinclair is in the process of purchasing. YES Network is also dark on Sling (it's not carried by DISH).
"The Fox RSNs offered to extend DISH and Sling under the current terms of our existing agreement, but DISH and Sling rejected our offer," a Fox Sports Regional Networks spokesperson said. "We know fans are looking forward to the broadcasts of their hometown teams during the stretch run of the baseball season, and we hope DISH and Sling act to return this programming to their customers."
DISH didn't offer comment immediately. The drop came around the same time the DOJ announced approval of the $26 billion T-Mobile/Sprint merger with conditions that include selling wireless assets to DISH.
Disney and DISH reached an extension earlier in the week that kept Nat Geo and FX networks from going dark on the satellite provider. As of Friday afternoon, the Disney-owned nets were still on DISH.