Converging in Fast-Forward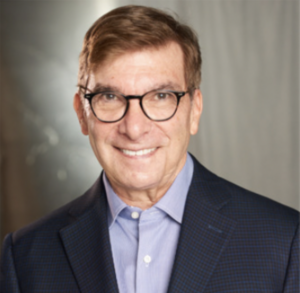 By Stacy Jolna
Rewind: In the early days of innovative digital recording venture TiVo, one of our Silicon Valley Board insisted we rebrand the company TiVo.com. It was 1999, and it seemed like a good idea to grab the coattails of the Internet to increase TiVo's valuation—though we were purely a hardware company with zero connection to the web.
The idea may have been more prescient than nutty. Convergence of technology, entertainment, advertising, and e-commerce would begin a transition to direct-to-consumer (DTC) business models. + would become a tail for streaming media brands, which were neatly spreadsheeting the benefits of subscription growth over advertising revenues. And content spending by the biggest global media companies was projected to expand at a 13% compound annual growth rate, topping $200 billion by 2025, according to Morgan Stanley.
Fast-Forward: A media market-cap meltdown sparked by pandemic, inflation, interest rate hikes as well as slowing revenue and subscriber gains at streaming leader Big Red N, which lost two thirds of its market value—a four year low—to less than $90 billion this year. In parallel, more than a half century of linear TV is showing its age as broadcast networks continue a rapid decline in viewership facing fierce competition from upstart digital entertainment and live sports.
Still, innovative bright spots are visible amongst the recent rubble. Ads are back to help support free entertainment. Streaming media budgets have been hit by a new wave of fiscal discipline—even at Netflix. NBCUniversal is demonstrating advertising innovation leadership to drive DTC revenue and marketing in a one-two punch of on air/online. eCommerce leader Amazon continues its strength in Prime Video with high-quality programming while its DTC mother ship retail operation expands its advertising sales across online and mobile application platforms. And Warner Bros. Discovery CEO David Zaslav continues to invest smartly in new Discovery+ advanced advertising offerings that will converge entertainment, personalization technology, and shopping by Q4 this year—while his cable and digital streaming assets provide new opportunities for bundling to drive fresh advertising revenues. Meanwhile, Disney tightens its subscriber based digital focus on entertainment assets Marvel, "Star Wars," Pixar and a branded library whose devoted young viewers turn over faster than any other media company.
Tech-meets-media convergence is quietly underpinning a $559 billion dollar global video industry in sometimes painful transition. Madison Avenue, facing one of the most intense and complex Upfront ad dollar scrambles ever, is applauding new commercial-supported tiers for WB Discovery's HBO Max as well as the expected premier of an advertiser-supported version of Disney+. "Commercial Free" Netflix is joining the ad revenue party as well in coming months, no longer saying "never." NBCU's Peacock is now offering to sell new "frame ads" that literally frame its programming with commercial messages. And Amazon's Twitch venture is encouraging creators to make their own ads. TikTok is slicing off a new premium tier of content for advertisers. And streaming technology platform Roku is joining the reignited ad race, knocking on agency doors to sell its original programming.
As broadcast, cable and satellite sports strongholds try to play defense against the technology titans Apple and Amazon are intensifying their offense, aggressively grabbing market share. Apple appears close to a multi-year, multi-billion-dollar deal to take control of NFL Sunday Ticket rights from legacy stakeholder DirecTV, whose rights package ends after this upcoming pro football season. Apple is also reportedly in negotiations with the league to purchase an equity stake in NFL Media, the division that looks to launch a new mobile $5 a month streaming service "NFL+" in July, which would replace legacy mobile pro football games from Yahoo, Verizon and others. Both NFL+ and NFL Sunday Ticket would operate within the AppleTV+ streaming subscription service. Meanwhile, subscription streamer Amazon Prime is targeting new ad dollars from its first-of-eleven years NFL streaming deal for Thursday Night Football LIVE. And sports talk in nearly every corner of the field is betting on the convergence of digital gambling and brand advertising to light up the revenue value of live games.
As always, the industry is reinventing itself with creative new business mergers and models, higher quality content and leap-frogging technologies. TiVo was the tech catalyst that sparked a viewer rush to fast-forward through irrelevant advertising pods on linear TV—the bane of every traditional television executive in denial of consumers controlling their entertainment experience. No, we didn't need the .com in our new TiVo brand. Convergence was coming fast. As was "on demand" viewing across every genre of programming. And every media company's offering from + subscription services to any-screen shopping to streaming what you want, when you want it—with advanced advertising that integrates commerce and entertainment in compelling new ways. Ad dollars will keep flowing. Targeted subscriptions will survive. And, as always, consumers will be the better for it all.
---
Stacy Jolna is an Emmy and Peabody award winning journalist, marketer and business-builder at the intersection of media, technology, and e-commerce. Jolna is an industry innovator and senior executive at iconic brands CNN, News Corp, Microsoft – and TiVo, where he was on the founding executive team, closing investment deals with major media companies and, in collaboration with Nielsen, created the "Day plus…" measurement service that allayed industry economic fears about ad-skipping by measuring recorded as well as "Day Of" viewing for networks and advertisers. Jolna is now co-founder and Chief Marketing Officer of Clix, Inc., a multi-platform digital media venture that guides streaming consumers to the best of what to watch on every screen. He began his career reporting for the Washington Post.