Comcast, Charter Report Sizable Video Sub Losses in 3Q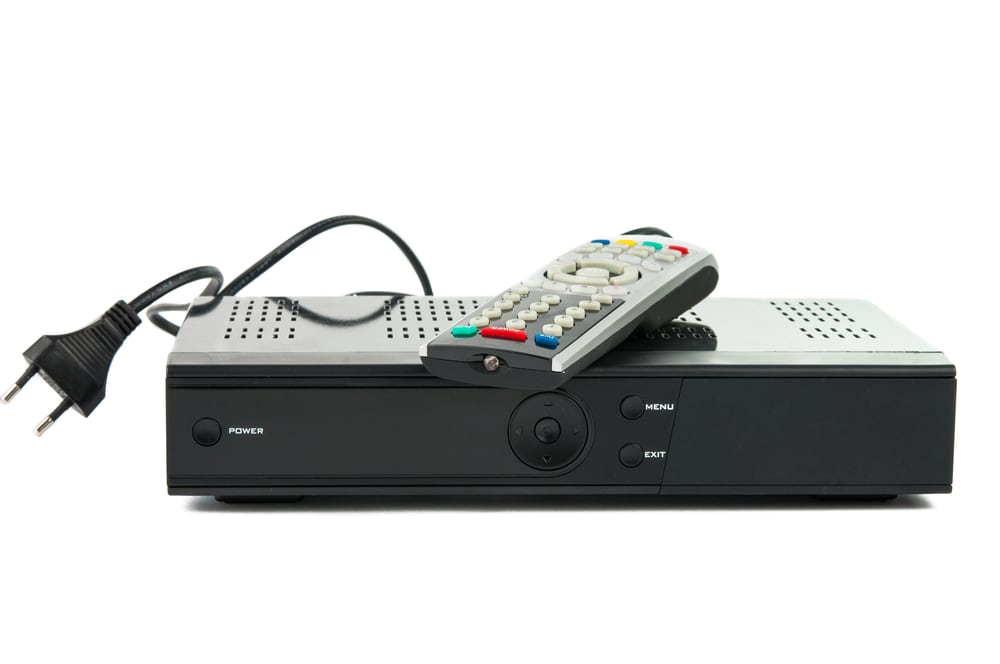 The US' two largest cable providers reported significant 3Q video subscriber losses Thursday, but remain adamant they can make video a growth business once more. Comcast, which last month warned investors to expect a net loss of about 150K residential video subs, reported Thursday the actual damage was 125K video subs lost (-134K residential; +9K business). Without a similar heads up, Charter's loss of 104K residential video subs seemed to be a bit of a surprise to Wall Street given analysts' average estimate of 49K lost subs. "Charter missed an opportunity to reset investor expectations (no doubt in part because their starting point, with already-declining video subscriber metrics, was quite a bit different than Comcast's)," wrote MoffettNathanson analyst Craig Moffett.
The market reacted more harshly toward Charter than Comcast, with the former's stock dropping 28.6% to $316.29 by the close of trading Thursday. "We're hearing, it is the big sub miss coupled with higher leverage that has investors a bit nervous," wrote Wells Fargo Securities analyst Marci Ryvicker. Comcast also took a ding, dropping 1.52% to $36.27.
Both companies said recent hurricanes impacted their sub losses, with Comcast indicating the storms cost the company 35K customer relationships (video and broadband). They also both cited increased competition in the video space. In addition, Charter chmn/CEO Tom Rutledge placed some of the blame at the feet of programmers, who he says haven't done enough to prevent video piracy and password sharing. "There's a lot of unsecured video out there that is affecting the value relationship of video in a dramatic fashion," he said. "You would think that people would be responsive to that that sell video."
Comcast chmn/CEO Brian Roberts stressed that despite the company's second consecutive quarter of declining video subs, it is better suited than competitors to stave off pressures thanks to its innovative X1 platform—now in 57% of Comcast households—as well as its strategy of bundling X1 with a number of other services. He suggested Wall Street hasn't grasped how significant a differentiator X1 is for Comcast. "It's just unfortunate that most of you guys live in New York and some live in LA who make the content, and don't get to play with X1. But when you see the Olympics on X1 coming out in a couple of months, you will see a set of capabilities to help content reach consumers in a way that is unprecedented anywhere in the world on any platform. If you want the best products and, increasingly, the best service, you're going to come to our company." Dave Watson, pres/CEO of Comcast's cable division, also said the company is using its recently launched Instant TV product to "surgically" target consumers who don't want a traditional cable bundle.
Charter execs pointed to bundling as a strategy that will ultimately allow it to reverse the trend in video; it has seen net sub losses in each of the past six quarters. On the whole, Charter posted 3Q revenue of $10.46bln, a 4.2% increase from 3Q16, but less than analysts' expectation of $10.49bln. Comcast's revenue was in line with expectations at $21.0bln, down 1.6% YOY (Comcast-owned NBCU had rights to the 2016 Rio Olympics, boosting last year's comparable figure). Revenue at NBCU's cable nets dropped 11.5% YOY to $2.6bln, though the company noted it would've seen at 3.7% gain if not for last year's Olympics.
Broadband Pricing: New Street Research's Jonathan Chaplin noted Comcast's 3Q net addition of 214K broadband subs (182K residential, 32K business) missed the consensus estimate of 229K. Charter posted 249K residential broadband adds, also less than analysts' forecast of 319K. Comcast chmn/CEO Brian Roberts during the company's earnings call referred to broadband as the "epicenter of our relationships with customers" and as providing the "majority of profitability." Later, Comcast Cable pres/CEO Dave Watson explained that broadband-only customers offer higher margins, as the company charges more for internet on a standalone basis. The goal, he said, is to profitably package services like video, voice, wireless and home security.
MoffettNathanson's Craig Moffett wrote that unlike Comcast, Charter hasn't configured its broadband pricing model to help offset losses in video. Charter chmn/CEO Tom Rutledge during Thursday's call said, "We're happy with the way we're pricing our packaging today. We're happy with the way we're pricing our single-product services today, and we think we have an excellent growth trajectory based on our pricing structure." Moffett, however, wrote, "Charter has not yet pivoted its model in a way that recoups lost video margins through higher broadband rates…and they continue to argue they don't need to. The market apparently disagrees, and frankly, so do we."