An Embarrassment of Riches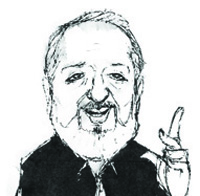 Commentary by Steve Effros
What happens when people are given too many options? I've written about this in the past, and even cited some famous studies that suggest that rather than people appreciating all the options they are being offered, they actually "freeze up" and are reluctant to make any decision because there are simply too many!
As I mentioned in my April, 2014 column, over a decade ago Professor Barry Schwartz wrote a book called "The Paradox of Choice" (check out his TED talk) where he posits that while some choice is good, too much choice does not lead to "freedom of action," it leads to paralysis. In that column I was focused on programming and the proliferation of channels. I worried that we had created a new milieu that we would have to take responsibility for and seek solutions to the issues we helped create. What has happened in the public realm in the last year certainly indicates that we haven't found the solution yet.
But for now I'd like to take the entire issue of "too much choice" down to the totally practical level. How do we watch and control all the video that's now being delivered to us in so many forms from so many directions that an almost palpable panic is starting to set in among those who are not immersed in the details? This not only applies to all the sources and methods of delivery from cable to satellite to broadband/OTT, but also to the purveyors; the cable companies, the "telephone" companies, Hulu, Roku, AppleTV, AmazonTV, and the list goes on!
How are "just plain folks" supposed to deal with all this? We're not only talking about how they get their video, but the sudden addition of an entirely new element; depending on which delivery mechanism you choose, some programs that you hear about, or may want to watch may be available, or, then again, may not! Figuring all this out is going to be painful and confusing. The inevitable result, as Schwartz has pointed out, is that some folks will suffer from a paralysis brought upon by the embarrassment of riches now being offered.
To experience this on a practical level, I invite you to try programming a remote control (like Logitech's Harmony) for someone else's use. Logitech's done an excellent job of computerized data bases that allow you to link all the disparate pieces of a video system together; the TV, the sound system, the DVD player, the Roku box, the cable box/DVR and so on. But what you soon find is that while all the pieces can be put together, you can do it in a whole lot of different ways. What happens first? What do you label it? Which way are the users most comfortable using the device?
As you might expect, since the remote can control so many other devices in so many different ways, the "geeks" love it! We can make the thing do "back flips!" The choices don't scare us, they enable us. But what you also quickly learn is that the smart thing to do is ignore all the many things that "could" be done, and stick with the basics! Make it work, and keep it simple. Offering too much choice can create a situation where nothing seems to work right, and that's not what we are aiming to do. Those who can help simplify all this (even with all the great options in the background) are the ones who will win.