Needham & Co's Laura Martin Talks Media Marketplace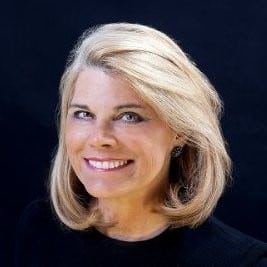 Among prominent executives attending the Cablefax Leaders Retreat in Amelia Island, FL, is Needham & Co. Managing Director Laura Martin, a top-ranked Wall Street analyst who will join other senior-level execs on April 30-May 1. As part of this robust discussion among peers, Martin will also share highlights from her newest report, "The Future of Media: An Epic Battle," in which she discusses industry changes and their implications.
What's your basic take on the state of the marketplace?
The media landscape is changing rapidly, making it difficult for consumers, competitors and regulators to keep up. The Internet giants control global distribution platforms with billions of consumers visiting them each day. Each are planning to spend billions of dollars in 2018 to create original video programming in an effort to disrupt and displace the incumbent TV and film ecosystems. Who wins this epic battle has broad ranging consequences.
With all the new players out there, what's the most interesting thing happening in media today?
The "Internet Aggregators" built their fortunes by aggregating consumers (Facebook), information (Google), products (Amazon), content (Netflix), and apps (Apple). Each of these Internet Aggregators has announced it will spend $3-8 billion in 2018 to create premium video content in an effort to take revenue, viewers and time away from the incumbent TV and film content creators and distributors. They wield significant competitive weapons including: 1) deeper pockets; 2) a lower cost of capital because Wall Street holds them to different valuation standards; 3) global distribution and revenue footprints; 4) mobile dominance; 5) loss (ie, negative ROI) tolerance. Ominously, they move fast without regard to ecosystem health, as evidenced by the value destruction of several historical media ecosystems. Their war will ultimately be against one another, but their battle over TV and film economics represents an important skirmish in that end game.
So given what you just laid out, what's the future for the traditional TV industry?
From an over-the-air US TV industry generating less than $10 billion in revenue in 1980, the US TV ecosystem spent the next 35 years together building one of the most successful US consumer products of all time: the linear TV bundle. At its peak reach in 2010, 88% of US households paid a subscription fee to the TV ecosystem for access to 250+ Pay-TV channels. Although mega-bundle Pay-TV subscribers are now declining, revenue has continued to rise, reaching about $170 billion in 2017.
Why has the TV ecosystem remained so robust?
Because it has hundreds of frenemy corporations negotiating (a core competence) unique long-term contracts with each other that forward their own best interest. Whenever any company gets an edge, others follow. Also, it's an ancient ecosystem, meaning high specialization and companies only succeed by out-competing every company that came before.
Well, then who wins in this epic battle between Hollywood and the Silicon Valley?
I have a point of view, but you'll have to be in the room at Amelia Island on April 30 to May 1 to hear it. [As Martin so deftly teased, she will indeed be on hand to discuss all of these topics at the Cablefax Leaders Retreat next month. You can get registration information here].