Cablefax Digital Hot List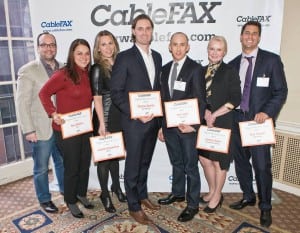 On Thursday, March 26 Cablefax will celebrate The Digital Hot List 2015 at the Cablefax Digital, Tech and Trailer Awards.  The Digital Hot List recognizes executives shepherding innovation and progress in social media, digital distribution, app development, web content, technology strategy, TV Everywhere/authentication and other cutting-edge multiplatform projects.
Make it a two-day Event! Cablefax's full-day conference, CFX Live, will also take place in NYC the day before The Digital, Tech and Trailer Awards Breakfast.  CFX Live is for big thinkers with big ideas.  Two-day packages are available.
Event Registration:
Table Sponsor Benefits:

| | |
| --- | --- |
| Per Person | $525 |
| Table Sponsor (10) | $5750 |
| Awards + CFX Live | $1295 |

Premium table placement
Company logo on table sign
Listing of table sponsors in the program agenda

2015 Digital Hot List
Eric Berger, Sony Pictures Television/Crackle
Nomi Bergman, Bright House Networks
Michael Bishara, Synacor
Michael Bonner, NBCUniversal
Eric Bruno, Rogers Communications
Albert Cheng, Disney/ABC Television Group
 

Kevin Conroy, Univision Communications
Rich DiGeronimo, Charter Communications
 

Erik Flannigan, Viacom Entertainment Group
 

Kristin Frank, Viacom Music and Logo Group
Mark Garner, A+E Networks
 

Rebecca Glashow, Discovery Communications
 

Greg Hickman, Women in Cable Telecommunications
Courtney Holt, Maker Studios

 

Matthew Hong, Turner Sports
Ted Hope, Amazon Original Movies
Lisa Hsia, Bravo and Oxygen Media
 

Marcien Jenckes, Comcast Cable
 

Jennifer Kavanagh, Beamly 
Sree Kotay, Comcast Cable
 

Ron Lamprecht, NBCUniversal
Jeremy Legg, Turner Broadcasting System
 

Jens Loeffler, Adobe Systems
 

Andrea Macey, AMC Networks
 

Adam Naide, Cox Communications
John Najarian, E! Entertainment
Adam Relis, YouTube Space NY
Brian Robbins, Awesomeness TV
 

Jennifer Robertson, AMC Networks
Evan Silverman, A+E Networks
 

Michael Spirito, FOX Sports
Matt Strauss, Comcast Cable
 

Ken Todd, Showtime Networks
Location: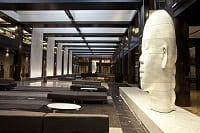 Grand Hyatt in New York City
109 East 42nd Street at Grand Central Terminal,
New York, New York, USA 10017
Pricing:
Awards Ceremony – Breakfast 

Breakfast + CFX Live
Find out more about CFX Live which will take place the day before the Digital, Tech and Trailer Awards Breakfast and join us for both events. Space is limited, so register yourself and your team today.

Questions?
Contact Allie DeNicuolo at allie@accessintel.com; 301-354-1810.
Purchase congratulatory ads in Cablefax: The Magazine! Profiles of The Digital Hot List will be featured in the new March issue of Cablefax: The Magazine – Guide to the Multiscreen Universe.   Distribution Includes: INTX, CFX Live, Cablefax 100 party & more!  Ad Space Close: March 12.

For all of your advertisement and sponsorship inquiries, please contact:
Rich Hauptner, Director of Business Development at rhauptner@accessintel.com or 203-899-8460.