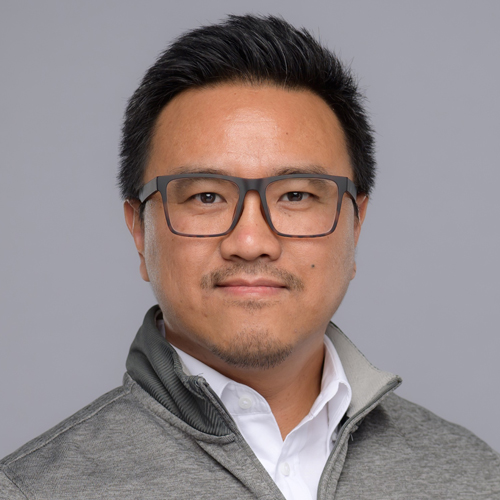 The Why: Innovation and creativity are crucial in Hou's line of work. For him, curiosity and an urge to solve problems are important, too. He encourages his teams to think outside the box—like participating in a Paramount Streaming-wide Hackathon and innovation incubator that spurred collaboration with colleagues in other disciplines across the company to build a more inclusive culture. Hou also initiated a Streaming Tech culture code that emphasizes curiosity, iteration and a desire to solve problems and care for others.
He Says: "Inclusion, to me, is about actively empathizing with others and avoiding assumptions about their needs, challenges and perspectives. It involves engaging in meaningful conversations to better understand how to collaborate, support and work with them in ways that are meaningful to them and others."
Who do you view as a DEI champion and why? My Teacher! The greatest DEI champions in my life came from school. My family fled the killing fields of Cambodia in the early 1980s to Long Beach, California, and we were thrust into an unfamiliar environment. I thank and applaud all of my teachers—Ms. Larami, Mrs. Smith, Mr. Pigneri, Ms. O'Donnell, Mr. Arfwedson and so many more—who looked beyond the color of my skin and the broken English we spoke to help my fellow refugees and I integrate into society and grow into the people we are today.
Do you think there has been significant progress on DEI in the industry in the past year? Yes, there has been significant progress on DEI in the industry, and I feel Paramount is leading in this area. Paramount has established Employee Resource Groups (ERGs) and an Office of Global Inclusion to empower our leaders and employee communities to support and celebrate diversity, equity, inclusion and belonging.