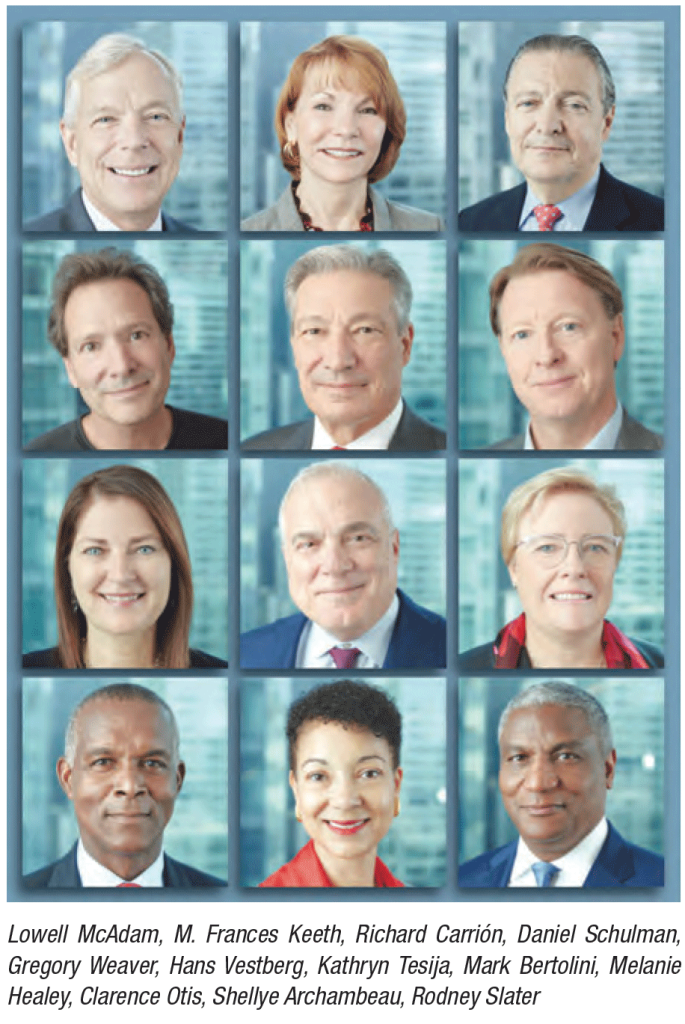 Diversity and inclusion initiatives among major companies are nothing new, but Verizon may be taking it to a new level. The company prides itself on its diverse board of directors, in which seven of 12 members are women or people of color.
That track record extends to the company as a whole, with 59% workforce diversity and more than $35 billion spent with diverse suppliers since 2011. Verizon has a trophy case full of awards—from being named one of Black Enterprise Magazine's 50 Best Companies for Diversity to the National Association for Female Executives recognizing it as a top company for executive women.
For those who believe leadership comes from the top down, it's easy looking at Verizon's board to understand where its commitment comes from. "A diverse board is more likely to consider a broader range of possibilities and help management achieve better outcome," Verizon said in its annual shareholder report.
There's plenty of inspiration among its members. Clarence Otis Jr. has been the lead director since 2006. Otis is the former Chairman and CEO of Darden Restaurants, the largest company-owned and operated full-service restaurant company in the world.
Another notable board member is Rodney Slater, a partner at Squire Patton Boggs. Slater joined the board in 2010, and also served as the US Secretary of Transportation from 1997 to 2001 and as the Administrator of the Federal Highway Administration from 1993 to 1997. His experience in regulatory and public policy at the federal and state levels has proved invaluable to Verizon, providing insights on public policy issues and leadership on matters involving multiple stakeholders.
Board member Shellye Archambeau is the former CEO of MetricStream, a provider of governance, risk, compliance and quality management solutions to corporations across diverse industries. Her experience in technology, e-commerce, digital media and communications platforms lends itself well to Verizon's, helping the tech gain to continue its work.
Richard Carrión, Executive Chairman of Popular, the parent company of Banco Popular de Puerto Rico, will resign from the board at the company's upcoming May shareholder meeting. He's set to be replaced, pending election, by Vittorio Colao, an Italian businessman and CEO at Vodafone.
"We believe that good governance starts with independent, effective and diverse board leadership. Our board is one of Verizon's most critical strategic assets," the company told shareholders. "Diversity is one critical element of board composition that Verizon has focused on over the years in our refreshment and succession planning processes, as well as in our board leadership structure."
Verizon's diversity efforts don't just extend to the board. The company supports nine different employee resource groups (ERGs), including resources for Asian Pacific employees, the Black Resource Association of Verizon Employees, Gay, Lesbian Bisexual and Transgender Employees of Verizon and their Allies, Disabilities Issues Awareness Leaders, as well as groups supporting women, Native Americans, South-Asians, Hispanics and veterans. Verizon also employs more than 11,000 military service members, vets and reservists.
– Mollie Cahillane