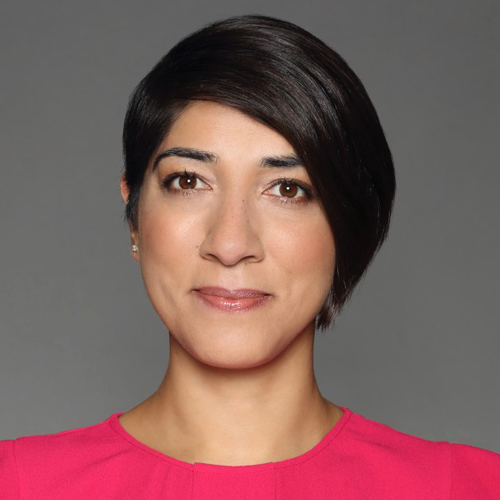 The Why? As head of ABC Entertainment's scripted development and current TV slate, Sethi's invested in creators and shows like Quinta Brunson's "Abbott Elementary," which ended its first season as ABC's highest-rated comedy, and the Peabody-winning "The Wonder Years" reboot, all while ensuring that at least half of the directors on all ABC shows are from underrepresented groups. Sethi also co-founded ABC's Diversity, Inclusion and You Task Force.
She Says… "There's no one-size-fits-all plan that can be applied to every situation, every show or every creative team."
Book I wish everyone would read: "Team of Rivals: The Political Genius of Abraham Lincoln," by Doris Kearns Goodwin
Song from your earlier days that's still on your playlist? N.E.R.D.'s first album, "In Search Of…" It was revelatory when it first came out and is still an incredible album.
First internship: I was an intern at "Days of Our Lives." I had thought it would be a funny blip on my résumé for when I applied to law school, but as it turned out, TV was actually my calling and that law school application never got completed.
What roadblocks have you overcome when it comes to DEI? The road toward changing systems is never easy, but along the way, I see opportunities for growth and expansion, all aimed at better serving our audience. Inclusion is about giving underrepresented voices a seat at the table, and that means different things for each production. There's no one-size-fits-all plan that can be applied to every situation, every show or every creative team. That presented itself as one of our biggest challenges—figuring out how to cultivate real and meaningful change on an ad hoc basis while still driving the macro evolution that our industry needs. The Inclusion Standards really provide flexibility for individual shows and executives to encourage inclusion in the way that is best for that particular case. It's up to them to decide which route they will take to achieve greater inclusion and we've seen significant strides made across our slate as a result. At the end of the day it's about progress, not perfection.
How can leadership best support DEI? I've never felt so supported in conversations about inclusion as I have in my role at ABC. With Dana Walden, Craig Erwich and Karey Burke, we're fortunate to have leadership that has made DEI a priority and recognizes its vital importance to the success of our business. They are incredibly thoughtful leaders in this space and they listen attentively to the BIPOC voices around them. We've been very targeted in searching for and finding exciting, new and inclusive voices that have amazing stories to tell, and Quinta Brunson ("Abbott Elementary") is a great example of someone who has emerged from that determination. And our new series "The Rookie: Feds, Alaska Daily" and "Not Dead Yet" are all focused on strong female leads, including BIPOC and LGBTQI+ voices, with strong representation both in front of and behind the camera. It's essential for leaders to recognize and value how important these efforts are and then empower their teams to make it happen. DEI should be everyone's responsibility, and we have the power to enact it with every decision we make.