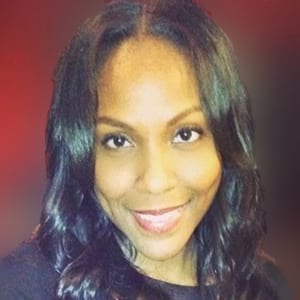 Having just joined the team in February, Mix hit the ground running and oversaw the Season 7 return of Bravo's "Vanderpump Rules." She's been integral in expanding Bravo's programming to seven nights a week and will spearhead several upcoming series. Something the industry could work on is how it often compartmentalizes racial groups, she said. "I've worked in non-scripted for years and it's still heavily segmented for minorities," she says. "It's often an unspoken rule that black people make black shows, Hispanics make Hispanic shows, Asians make Asians show, but when it comes to white shows, they are often not considered."
What's a recent example of a step forward for diversity in the industry?
For many years we have seen Black women in front of the camera, but as of recently it feels as though black women are not only pushing for higher positions in the entertainment industry, forcing creative to be more open and inclusive, and changing the mindset of years of preexisting biases and stereotypes on television, film and digital platforms, but they are doing all of this, very publicly. And although is important that minorities take part in telling their own stories, be their own voice and not let other racial groups dictate their life for mass production, it is equally as important that public knows it. Mainly because the next generation is watching. And just like my generation had a very public, Oprah, now this new generation have even more amazing women like Issa Rae, Ava DuVernay and Shonda Rhimes in the limelight. Amazing creators that will inspire them to not take no for an answer, push through and revolutionary this industry. And by publicly acknowledging these talents, we are saying this industry is inclusive and excited for change. Come on down!
In what areas should the industry step up its efforts with regard to diversity and inclusion?
I think as an industry we still compartmentalize racial groups. I've worked in non-scripted for years and it's still heavily segmented for minorities. It's often an unspoken rule that Black people make Black shows, Hispanics make Hispanic shows, Asians make Asians show, but when it comes to White shows they are often not considered. I was even once told by a network executive, in a casual conversation, "it's hard to find qualified minority show runners…" I was a qualified minority show runner. I think this is a long standing falsehood that networks should make a valiant effort to break down. They should be required to meet with people of all backgrounds for all projects. And how great would it be that the best person is considered and hired for the job, despite their race. Although we can't dictate who a network hires for a particular show, it's imperative that from the top down the standard of hiring diverse show runners for non-diverse shows is looked at as not a hindrance, but a potential asset. It should be acknowledged and encouraged for the benefit of the company as a whole. After all the minority population is continuously evolving in the US. So perhaps it's not be such a horrible thing that this diverse hire offers a prospective of what the majority, minority likes, don't like or worse find offensive in some of these programs.
What's your best advice to someone just entering the video content/distribution industry?
Trust your instincts they are your best friend. They will highlight the answers you already know, but they will also warn you when you don't by telling you, "now's the time to go ask." Most importantly, your instincts are loyal. They have gotten you to where you are, so don't doubt them. And don't doubt yourself. If you feel great, you will do great, which will ultimately lead to you doing your best. And that's all anyone can ever ask of you.