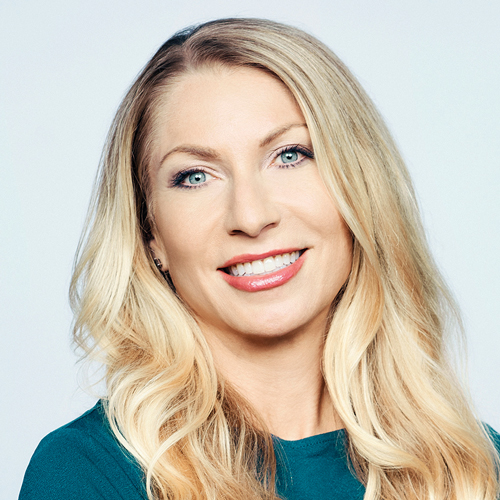 Lyons led the creation of HBO Max and steered her team toward a successful launch during the height of the pandemic last May. She is now working to shape the app experience by defining content discovery and focusing on innovation regarding how content is viewed. For example, Lyons and her team hand-select where the ad breaks will be placed on HBO Max with Ads, so they don't interrupt critical moments in a story. Lyons' own critical juncture came with the birth of her son. Before maternity leave, she made an "exit and re-entry plan," which she highly recommends others do to prevent worrying about work while away. "Moments in the office can be made up for, but time spent with family, friends or yourself can't be," she says.
What question(s) should you ask to ensure you're achieving pay equity?
If you work at a company that doesn't offer salary transparency, it can be difficult to discuss pay equity—whether it be with HR or supervisors. I have learned that one way to handle these conversations is to seek resources outside of your company to determine the market rate for similar jobs. Mentors, especially those senior to you and at different organizations, can offer guidance with pay levels too. Once you have this information, conversations with HR or supervisors within your company will feel more productive. I've also found it helpful to discuss the range and scope of the role, how performance will be evaluated and rewarded, and career ladders and key milestones to grow. It's important to have an understanding of all of this information, but it's even more important to know your worth and what you expect from a company as well. Always be prepared to negotiate a salary that matches the value you know you can offer the company.
Best advice for someone looking to re-enter the workforce after a hiatus?
When I had my son, I had all the worries that came with being a new mom. I was also very nervous to step away from the office while on maternity leave. At the time, I was fortunate enough to have an executive coach who helped me through it. Together, we made an "exit and re-entry" plan ahead of my leave that covered everything we could think of: fallbacks and work processes across my team that would carry projects forward and an outline of how these processes would adjust when I returned to the office. When I returned from maternity leave, I was happy to find that my leave gave my team a chance to shine on their own in a different way. Some were able to step up their expertise, and others were able to work in higher-level roles, actions or thinking. I was welcomed back with open arms.
I would tell anyone who is afraid to take a hiatus from their careers, that to the extent possible, to plan as best as they can for their exit and re-entry so that they don't have to worry about work while they're away. Moments in the office can be made up for, but time spent with family, friends or yourself can't be. You'd be impressed by how much those personal experiences can shape and inspire your work when you're ready to return to it.