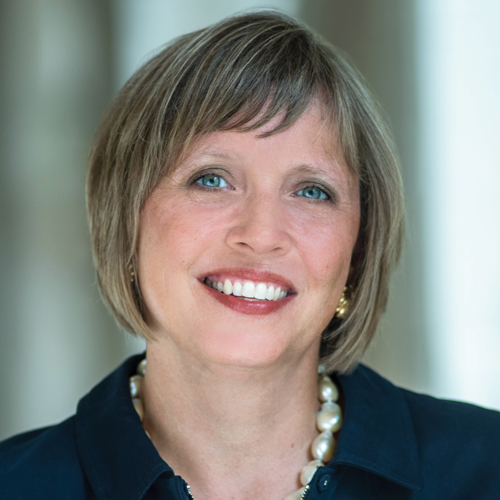 Howe took on leadership of the Americas for Technetix in July 2018, and was instrumental in growing the company and rebuilding the region. She led partnerships with HPT Communications and Amphenol Broadband Systems in conjunction with NCTC to provide products and solutions to indie cable operators, and helped adapt European products to support needs in the Americas. Outside of Technetix, she serves as vice chair of the Global Board for WICT and was inducted into the Cable TV Pioneers in October. "We live in a diverse world. In order to grow, we must be a diverse company with people full of diverse, creative ideas," she says.
What advice would you give your 13-year-old self?
At age 13 I disliked math and struggled with numbers. I would tell that young Sandy not to worry—that someday she would be a "math whiz." Numbers are the language of business and my financial acumen has been vital to my success. I am now a numbers person—I spent too much time worrying at 13!
What specifically does your company do to support and elevate the women who work there?
My move to Technetix as executive vice president and president, Americas Technetix, Inc. speaks to the company's support of women. I am a part of the global executive team and lead the part of the business that has important growth opportunities. In the Americas as we have had changes in the organization, I focus on recruiting, interviewing and hiring diverse talent – whether it is for a manager for our new warehouse in NC or a new controller. We live in a diverse world. In order to grow, we must be a diverse company with people full of diverse, creative ideas.
How can the industry do a better job of recruiting women and ensuring they have a path to senior positions?
This industry is very fortunate… we have two organizations that are focused on women and diversity: WICT and NAMIC. The mentors, coaches and friends I have met were key influencers and contributors to my success. Companies need to leverage the professional development and networking available through these organizations and encourage their employees to participate by giving the financial support to do so.
What changes, if any, has your company enacted since the dawning of the #MeToo movement, and what results have ensued?
N/A. We haven't had any changes or issues.
Which current shows best reflect the kind of women's roles you like to see and why?
Investing in real estate and renovating homes is my "outside- work passion." Needless to say, HGTV is my favorite channel… women like Hilary on "Love It or List It" and the mother-daughter team on "Good Bones" are great role models for anyone. Strong. Determined. Creative with engineering minds. They always have a vision of what is possible, and they make it happen in spite of major obstacles. These shows are not about just redecorating or flipping houses. Hillary wants the homeowners to keep their memories by staying in a house they love. Karen and Mina are "neighborhood rehabilitators". Their work is not just a business venture. It is about the contribution they can make to improve lives.