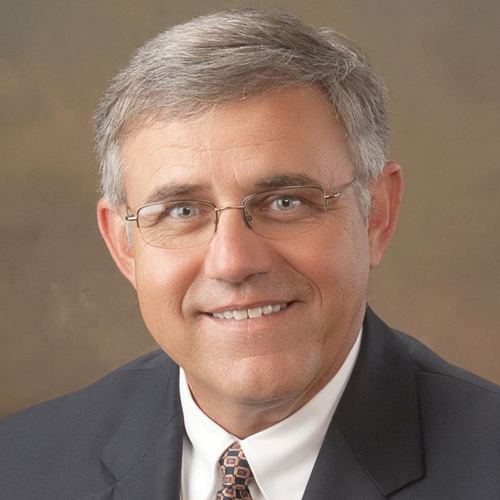 The average person changes jobs more than 10 times. Richie Arnold, who retired May 31 as CEO of Conway, is decidedly not the average person.
As a young numbers guy, Arnold took his first job at the Conway, Arkansas-based electric utility company as an accountant in 1978 and rose through the ranks and the decades before ascending to CEO in 1998. His nearly 40 years at Conway have mirrored the evolution of the company's video services offerings—from the introduction of video in 1980 to the launch of broadband to the premiere of 1 gig residential service just last December, the latter among his most salient recent accomplishments.
Looking back, Arnold says he never imagined the rapid-fire pace of technology advances he was stepping into. "I'm old enough I can remember the first IBM PC we bought and I could not believe what a great tool it was," Arnold says. "The change from analog to digital, and how that opened up so many things… how our customers and consumers use our products over their smart phones, and the connectivity we have now. It's astounding me how much has happened even in just the last 15 years; it makes me think about what's to come."
Another thing he readily admits he didn't see coming was a career lifetime at a single company. But there was something that resonated with him about the culture at Conway, a utility founded in 1929 as a means to spur higher education and economic development in the largely agrarian town that was hit hard by the depression.
"It's all about service. We are so connected to the customers we serve," Arnold says. "When you get into a role here—and I don't care what role it is—you start off with the customer in mind from the very beginning and it's very rewarding. Beyond compensation or any of the other needs we all have, you want to know what you're doing is important and it's valued. When you have a job where you're appreciated by customers— that is rewarding. It's been that way for me my whole career."
"Richie has been such a tremendous asset to Conway Corp for so many years. We at NCTC will miss his leadership but we are proud to have worked with him for so many years and wish him all the best in retirement," said Frank Hughes, svp of member services for the co-op.
Indeed. Among his many roles within the indie realm, Arnold was a principal player in the Mid-American Cable Association, serving on the organization's board of directors for numerous years. He also was an instrumental industry voice working with to both the ACA and NCTC.
At Conway, Arnold was known as a fiscally cautious—"Listen, I am an accountant at heart. We tend to be conservative with money," he deadpans—but forward-looking leader who balanced innovation strategies with return on investment. He also focused on building a successful team of executives, including CTO Jason Hansen and CFO Bret Carroll, who replaces him as CEO.
"Good people make you or break you, there's no question about that," Arnold says. "You have to look first for the aptitude, that they can do the job you're looking for. And then you have to train people and part of that is not only training in the technology aspects of the job but also about the culture—getting them to learn the organization and the community we serve. Then it's attitude. If they've got a good attitude and you've properly trained them, the last thing I say, is give them some direction and get out of their way."
What's ahead for Arnold now that he's stepped away from the C suite? For one, he'll have a role with the new Arnold Innovation Center that's being erected in a Conway building. "The whole idea behind it is to encourage entrepreneurship—that's becoming something of a lost art," he says. "And at the end of the day, it's about economic development, which is what we've always been about."
And retirement? "I'm a note taker, and I sat down one day and started making a list of things I wanted to do I my retirement," he says. "And then I said, 'Wait, you know what? I'm treating this like a job.' So I'm not going to go into it that way. I'm hopefully going to learn to be a retiree."
As for the legacy he hopes to leave, Arnold again returns to his connections within the company and community. "I would hope people will remember I tried to be fair-minded and fair with all of our employees, and I enjoyed the successes we had as a team. I hope I developed a good team to carry on the legacy I inherited in 1998," he says, then pauses before espousing his preferred slogan: " 'He kept things moving forward.' Yeah, that's as good as it gets."
– Cathy Applefeld Olson
FAST FACTS
Arnold started his career at Conway as an accountant in 1978.
Conway launched video services in 1980, and broadband in 1997
Arnold in 2011 was named a Cable Pathfinder, an award that recognizes an elite group of cable industry professionals who actively participated for at least 20 years and made a significant impact on the industry during that time.