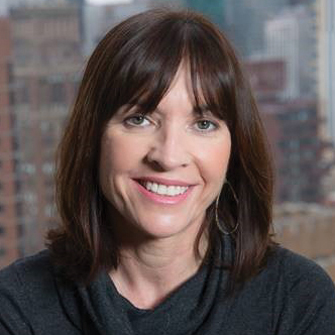 Hirsch and her team strategize ways to give customers the best digital experience across the multiple platforms and digital brands within WarnerMedia. They worked hard, for example, to put together the first-ever virtual DC FanDome and are on track to triple efforts for this year's event. Hirsch is not only a technology leader but also a champion of diversity and inclusion, and says she is proud of her company and her team's all-encompassing efforts to ensure greater diversity rather than a "simple one and done solution." "It's not just about recruiting and hiring, but it's also about the holistic employee experience," she says.
What's one way your company has broadened the recruiting process to ensure greater diversity?
One of WarnerMedia's—and the Technology & Operations group's—biggest priorities is creating and cultivating a space that is inclusive and offers new perspectives from varying backgrounds and experiences. I'm proud of both WarnerMedia and the Technology & Operations team's' efforts in advocating for equity and inclusion and our commitment to ensuring greater diversity isn't a simple one and done solution. It is not just about recruiting and hiring, but it's also about the holistic employee experience. It's a process that needs to be built from the ground up. We are working to be mindful of all of our processes and experiences and are re-evaluating how we approach all facets of the job. From being intentional on bringing diverse perspectives and opinions to both our hiring and recruitment processes, identifying new ways to recruit, training hiring managers, building new and inclusive onboarding policies and procedures, and launching an internal Equity and Inclusion Council, we've all worked together in launching programs and initiatives that focus on ensuring we grow and retain a diverse workforce across the organization.
What one female empowerment book do you think every woman should read?
There are so many incredible female empowerment books that not only offer a fresh, new perspective, but also remind women that they are not alone in how they're feeling. One book I recommend to women of all ages is "You Are a Badass." Not only is this book (and series) empowering, but it allows you the freedom to pick your own path, take risks and find your bliss—not just at work. It also stresses that it is OK to make mistakes and it's actually through these mistakes that we grow the most. It's exciting to see women of all backgrounds and life experiences being given the platform to share their stories with the rest of the world and I love learning from these amazing women.