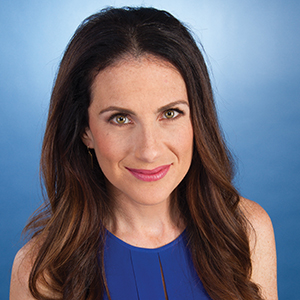 Years in Industry: 19
Education: B.A., Harvard University
O'Brien and Zimmett know how many people rely on The Weather Channel's content, and their mission is to make it as informative and engaging as possible. They've pushed storytelling that leverages weather as a character in each of our lives and pushed technological boundaries by embracing immersive mixed reality capabilities. The Weather Channel is also extending its reach beyond the cable network to younger audiences with the launch of daily show "Weather Today" on short-form streamer Quibi in April.
The COVID-19 pandemic forever changed my perspective on:
Leadership in a crisis. When people are in fear for themselves and their loved ones, people can act very differently than they do in a typical work environment. It is critical to be patient and flexible with employees' personal needs while still protecting the business needs.
How has the pandemic shaped the industry's future?
It is challenging the idea of in-person work and demonstrating how technology has evolved to allow more industry jobs to be done remotely – including live news anchoring.
Number of subscriptions to streaming services:
I have honesty lost count
Last content I streamed:
"Escape at Dannemora" on Amazon Prime
If I launched my own personal streaming service, it would be called…
I love horses dot tv
Best TV commercial you've seen recently?
I saw a WeatherTech commercial including equestrians and their gear getting into a car with WeatherTech floor mats. I am both a fly-by-night equestrian and I own Weather Tech mats and they are the best for muddy boots and dirty horse tack!
Worst job you ever had?
Selling in the silver department at Tiffany's in New York. It was grueling hours and brutal competition amongst the staff for clients!