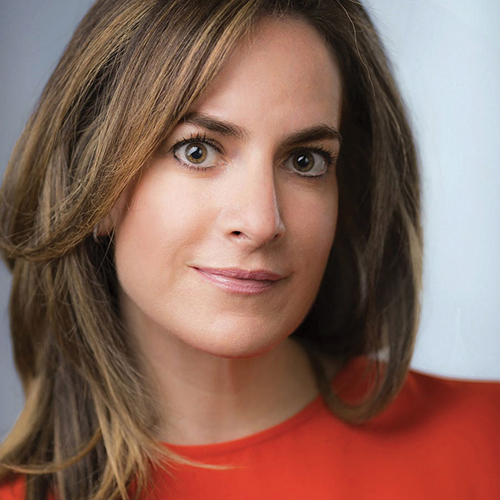 Years in Media & Broadband: 20+
Education: BA, Boston University; MBA, Rutgers
My personal superpower is: Bravery
What habit are you keeping post-pandemic? My daughters and I (and our one-year-old puppy, Brownie) started having 'girl time' every evening from 8-8:30, in my bedroom. We each can choose to read, draw or write in a gratitude journal before we go to bed. Then we play with Brownie and share with one another one thing we are thankful for. It is the perfect way to end the day.
How has the pandemic forever changed programming? It clearly has accelerated all the trends that were happening. Consumers were already in control, but the past year has matured and accelerated viewership shifts in the industry by three to five years. From an advertising perspective, that means we must accelerate the ability to plan, buy, and measure multiscreen TV at scale. Agencies and clients must lean into this trend faster than they have. Consumers are literally watching TV content everywhere on TV now—on every screen and every device. The task of advertising technologies and sellers is to ensure brands can reach those consumers appropriately in these various TV environments.
My comfort TV binge? I've made good use of quarantine with MANY TV binges—"Bridgerton," "Schitt's Creek," "Call the Midwife," the list goes on… I'm finishing "Orange is the New Black" right now. It makes me feel slightly less lazy to also say I got A LOT of house projects done, too.
My proudest professional achievement over the past 12 months is… I'm very proud of how our team – at all levels – navigated the pandemic. It wasn't an easy year, but it was a highly productive and successful one for us. In spite of all the challenges, we hit the gas pedal on many fronts, worked together, and were patient with one another. I believe we are a stronger team, and a better and more strategic partner to our clients as a result.
What does the future of direct-to-consumer streaming look like? I believe there will be more consolidation and bundling over time, so finding content across services becomes more seamless, streamlined, and cost efficient for the consumer. Also, more movies will be released through DTC channels in line with theater releases; that pandemic trend will continue and accelerate, and create a new business model for movie releases.
What are you most looking forward to this summer? I'm most excited that my daughters will have a 'normal' summer with their friends, complete with Art and Girl Scout Camps, family trips, and lots of Boardwalk rides at the Jersey Shore.