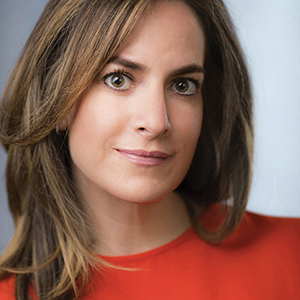 Years in Industry: 21
Education: BA in communication from Boston University; MBA in strategic management and marketing from Rutgers University
Pangis is responsible for bringing the nearly 40-year-old advertising company into the addressable age, and guided Ampersand past $2 billion in revenue for the first time. She led the group's rebrand from NCC Media and doubled the company's digital client list, and now Ampersand represents cable inventory across 85% of the MVPD market. She's busy working to unify the fragmented advanced TV market and introduced the AND Platform, now the single largest source of TV inventory in the industry.
The COVID-19 pandemic forever changed my perspective on:
It's reinforced that nothing in life is guaranteed, and that many of us are stronger than we give ourselves credit for.
Number of subscriptions to streaming services:
Too many to count. This question reminds me I should probably go and review!
What about travel used to annoy you but that now you actually miss?
Nothing. Not being on the road has been the most welcomed part of this situation. I put my suitcase in my attic for the first time in 16 years.
Working from home has taught me…
I get more done at home than in the office, but feel l like I am missing information I'd typically get from the informal interactions while in the office.
Without sports on TV, I have…
Besides the Yankees, I am not big on watching sports. But I have Mari Kondo'd my whole house several times over, and it's only been 8 weeks in quarantine as I type.
When restaurants open back up, my first stop will be…
Wolfgang's
My prediction for a new business or product that could emerge from the pandemic is…
More direct delivery services, specifically more direct to consumer. I am getting meat and fish delivered to my doorstep from a local butcher and fruits and veggies delivered through a local NJ farm cooperative. I intend to continue those to continue to support small businesses I didn't even know existed before the pandemic arrived.
"Tiger King" is a thing because…
I wish I knew, but I admittedly was one of the binge watchers. When non-fiction is stranger than fiction, I suppose it is intriguing.
How has the pandemic shaped the industry's future?
The television industry has been in the process of slow evolution into the 'new world' of media consumption. The pandemic has unequivocally created a revolutionary forcing function that will forever change how we consume media, and how television advertising is transacting. We will come out stronger as an industry as a result.
The first thing I'll do when I'm back in the office is…
Dust!
Last show binged not on your networks:
"Schitt's Creek."
What product could you not live without?
Isn't the only answer to this question right now Lysol Wipes?