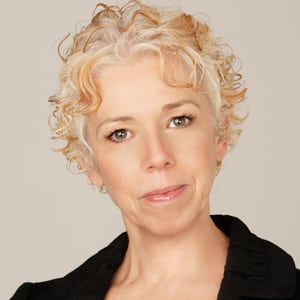 Years in Cable: 16
Education: BA, Film and Theatre, magna cum laude, Hunter College
One Word that Best Describes Me: Tenacious
Renewals for popular new series like "Mickey and the Roadster Racers" and "The Lion Guard" show Disney's knack for mining its own IP. Disney Junior is also unique in its focus on the 2-to-7-year-old set, so while ad-supported Nickelodeon has claimed the 2-to-11 lead of late, preschoolers and kindergartners pay attention to Kanter's moves. In February, she added a new title, EVP of content and creative strategy for Disney Channels Worldwide. Disney Channels chief Gary Marsh saluted her as "a formidable leader with exceptional creative instincts and a personal passion for great storytelling."
Q&A
Three years from now, what do you hope has been invented? A pill that eliminates the need for pilates or yoga.
What are the top three qualities you look for in a hire? Passion about the work, commitment to excel, a sense of humor
My OTT prediction is… In 10 years or less we won't be talking about it and it will have been replaced by something we can't even imagine right now.
Favorite Saturday morning cartoon from your childhood? "Josie and the Pussycats"
New favorite binge: "A Place Called Home"
Favorite podcast: The Dinner Party Download