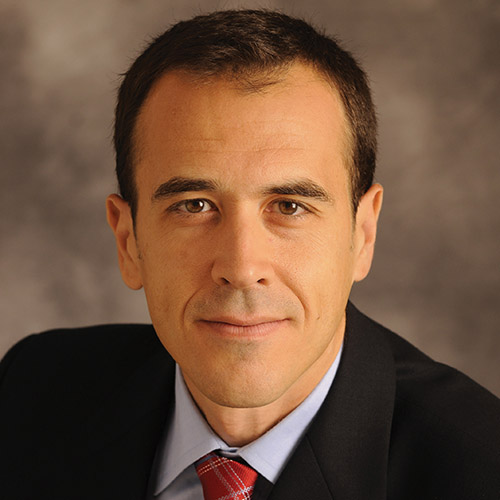 Years in Media & Broadband: 22
Education: Bachelor's, Economics, University of Valencia, Spain; MBA, Adelphi University, NY
My personal superpower is: Bringing together and guiding teams in the development of new ventures
My proudest professional achievement over the past 12 months is… The launch of AMC+, our new premium streaming bundle, which launched in summer 2020 and has seen tremendous growth within its first year.
What habit are you keeping post-pandemic? Evening walks.
How does the country narrow the digital divide? Free broadband access.
How has the pandemic forever changed programming? Streaming is now seen not just as an option but as the main platform for media consumption.
What show/movie hasn't been rebooted that you wish would be? "1984"
Your comfort TV binge? "Anthony Bourdain: Parts Unknown"
Your pandemic theme song? "Ventura" — Santero y los Muchachos.
Status of your sourdough bread starter? It died about 9 months into the pandemic.
What are you most looking forward to this summer? Visiting the New England coast.
Last podcast listened to: "In Our Time," BBC Radio
If you could host a Clubhouse chat with anyone, who would it be? Amanda Gorman