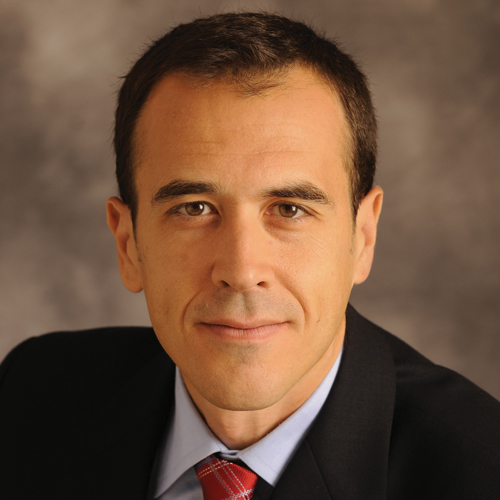 Under his new expanded role, Miguel is responsible not only for AMC brands Acorn TV and UMC, but also Shudder and Sundance. At the end of last year, both services announced they would be expanding to consumers in Australia and New Zealand and launched the first-ever scripted podcast on the services, all under Penella's leadership. In the coming year, he'll supervise Acorn TV's new period mystery series "Dead Still," slated to premiere on RTÉ in Ireland and on Acorn TV in the US as an Acorn TV Original. Penella encourages both formal and informal gatherings where co-workers at all levels of the company can interact. "The open and honest discussions at the informal activities are priceless," he says.
What does your company/organization do to ensure all employees feel included?
RLJE, now a part of the AMC Networks family, encourages an open and employee-centric culture by providing avenues for communication at every turn—from welcoming questions during business presentations and offering Q&A sessions at the end of annual business planning meetings, to scheduling periodic town hall meetings and providing an anonymous question submission process. We aim to keep everyone connected by organizing social gatherings and company content screenings where both junior and senior level employees are invited. Our executives show that they understand the importance of showing up to these activities by making concerted efforts to attend and engage with junior level team members. The open and honest discussions at these informal activities are priceless.
How can diversity be better incorporated into the recruitment process?
Diversity needs to be a concerted effort across the entire recruitment process. As part of our process, we first focus on reviewing resumés for the specific skillset required in the job description. Then we interview at least three top-performing candidates, with a focus on attracting and interviewing a diverse pool of candidates. If the initial candidates do not represent a diverse demographic, then additional steps and methods are employed to seek new candidates and widen the pool. This ensures that while we hold high standards for our candidates, we conduct as much outreach as possible to attract and retain candidates from different backgrounds.
Can you share a successful diversity program at your company or one you've observed at another company or organization?
In 2018, AMC Networks launched Employee Resource Groups (ERGs) dedicated to bringing employees from similar backgrounds and common interests together for support and career development. These ERGs, which are led by employees for employees, have been incredibly active, producing various events and initiatives that have helped build community and celebrate important moments like Black History Month, Women's History Month and Pride Month. There's also the MentorUp program, a unique reverse-mentoring program that puts a spin on the traditional mentoring relationship by connecting senior executives with the company's rising leaders to help foster relationships and provide both groups with an opportunity to learn from one another. Both programs, the ERGs and the MentorUp program, are barrier-breaking initiatives that allow employees see themselves reflected in company culture.