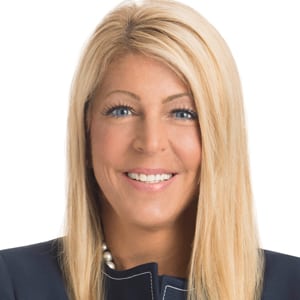 When it comes to bringing revenue to the WWE, Wilson knows how to body-slam. Her campaigns last year led to revenue of $729 million, the highest figure in WWE history. Wilson co-led the launch of WWE Network in 2014, which now ranks fifth among major US OTT services, according to Parks Associates. WWE Network is now WWE's second-largest and fastest-growing business. Wilson is also behind the successful marketing and promotion of WWE's flagship top-rated cable television programs, "Monday Night Raw" and "SmackDown Live." The wrestling world has plenty of colorful characters, but if Wilson could dine with any two people she'd ask for a "table for three with Angelina Jolie and Princess Diana."
What famous woman, living or deceased, would you like to have dinner with?
Table for three with Angelina Jolie and Princess Diana.
What industry topic do you think will dominate industry headlines in 2018 and why?
Key digital players including Amazon, Apple, Facebook, Hulu, Netflix and YouTube and their increasing investments in original content and live sports.