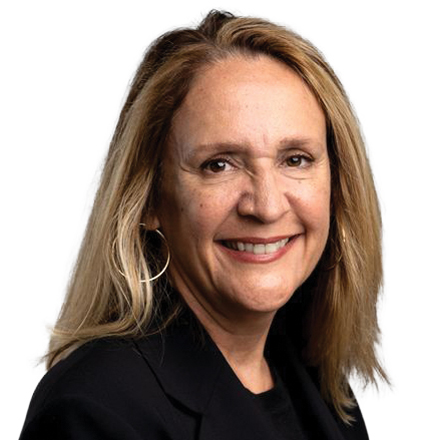 The Why? Bella leads a multicultural, international marketing team dedicated to growing brand engagement across a variety of properties. She's a member of ESPN's DEI Executive Council and is one of the founding task force members of ESPN's MORE, a leadership development initiative designed to increase mentorship, opportunity, readiness and exposure for a group of high-performing leaders.
She Says… "ESPN's marketing team is the most diverse marketing organization I've worked with in my career. Our leadership team is intentional about hiring and developing diverse talent, knowing that having a range of voices and experiences is key to remaining culturally relevant and growing audiences and fandom."
First event I attended IRL when live reopened: A playoff NY Rangers game at Madison Square Garden with coworkers
Song from your earlier days that's still on your playlist? Music from earlier days is still pretty much my playlist, I have a soft spot for an '80s power ballad. One time I tried to karaoke Led Zeppelin's "Immigrant Song" It was not pretty, but it was very, very fun.
What community support initiative has your company championed that you're most proud of? The Adult Swim Mural Project, which champions and gives a platform to underrepresented artists to showcase their work to a broad audience. We're now in our third city, Philadelphia (previously Atlanta and New Orleans). We have a fantastic partner in Living Walls who work hand in hand with our artists, many of whom have never painted murals before, throughout the mural painting process. Seeing the individual artists' careers changed for the better through this project is what I'm most proud of.
How can leadership best support DEI? It's all about the people in the room. Having diverse voices and perspectives at the table, and valuing their input. On a larger level, leadership needs to hire senior level diverse executives, but each hiring manager is also responsible for opening the door to diverse hires of all levels, so they have the opportunity in the first place to grow, succeed, shape the company and later become a top executive.