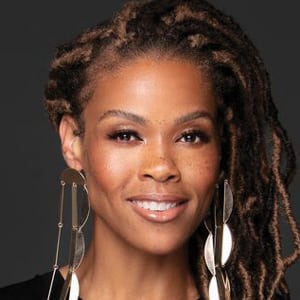 Ingram helms Aspire, the network from Earvin "Magic" Johnson that works to showcase lifestyles, people and experiences of black and urban culture. The net recently celebrated its sixth anniversary and celebrated its mostly female leadership. "We want to shape the way the way we see ourselves, enrich our communities and inspire others, empowering our viewers to eat well, live their lives, shop with a purpose, play hard, and most importantly, dream big," Ingram says. Outside the office, Ingram is an active member of one the nation's oldest and largest volunteer service organizations for extraordinary women, The Links.
What's a recent example of a step forward for women in the media industry?
The dialog and acceptance of the #MeToo/Time'sUp movement in this industry is a step forward. What was once taboo isn't anymore. There is now a heightened awareness of the reality that sexual assault and harassment exists still today and most importantly, many women are sharing their stories and those stories are now being heard. By way of example, the movement dominated the night of the 2018 Golden Globes, and we were reminded of this step forward through the words of Oprah Winfrey during her acceptance speech of the Cecil B. DeMille award as she shared the story of Recy Taylor and said, "… speaking [our] truth is the most powerful tool we all have. … For too long, women have not been heard or believed if they dared to speak the truth to the power of those men. But their time is up. Their time is up."
Who is an inspirational woman you admire, and why?
Former First Lady Michelle Obama has provided so much inspiration to me as a woman of color, demonstrating grace, strength and love for all people in a role that she never desired. Although I personally don't believe that "work/life balance" exists, she has demonstrated that being successful as a wife, mom, daughter, attorney and social advocate, while remaining true to self, is achievable. Oh and I must admit, her sense of style is unmatched and always keeps me gawking.
If there were a reality show based on your office, what would it be called?
With a team of predominantly women—in this industry—our show would be called "A Different Reality."